2020 Welcome Address/Introduction by Summit Credit Union
Kim Sponem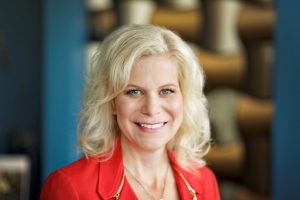 Kim Sponem is CEO & President of one of Wisconsin's largest credit unions, Summit Credit Union. Under her leadership since 2002, then CUNA Credit Union, it has grown from $200 million to $3.6 billion in assets; its branch network has expanded from four locations to more than 40 across South Central and South Eastern Wisconsin, including four in Madison high schools.
Kim has a passion for empowering people to improve their financial well-being for a richer life. Under her leadership, Summit has become a leader in financial education, the number one mortgage lender in Dane and Columbia Counties and the number one Small Business Administration loan provider by number of loans amongst credit unions in Wisconsin. Summit has also won dozens of awards recognizing its work in the community.
Darcy Luoma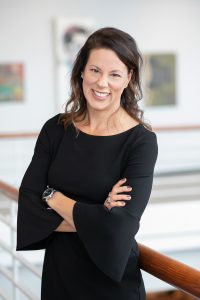 Darcy Luoma is a master certified life coach, dynamic facilitator, and professional speaker. She has her Masters of Science in Organization Development from Pepperdine University, where her thesis research showed profound results that life coaching significantly increases overall life satisfaction and professional growth. Darcy served for 12 years as the Director of U.S. Senator Herb Kohl's office. Darcy is now the owner and CEO of Darcy Luoma Coaching & Consulting, LLC, which focuses on creating high-performing people and teams (www.DarcyLuoma.com). She is thrilled to have been voted Madison's favorite life coach multiple times! Darcy balances her thriving business with raising her two energetic daughters, adventure travel, and competing in triathlons.
Amy Crowe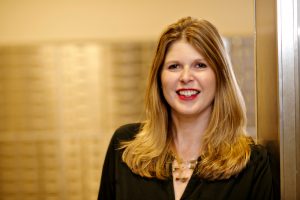 Amy started her career in marketing over 20 years ago and now leads Summit Credit Union's award-winning signature community financial education programs, Project Money and Project Teen Money.  A personal finance expert, Amy spends her time writing, speaking, developing learning content, and educating about money. Her thoughts, ideas and advice have been featured on television, in print and online magazines, on podcasts, at conferences and on expo stages. Amy was named a 2016 CU Rock Star by Credit Union Magazine, the publication of the Credit Union National Association. She is a graduate of the UW-Stevens Point where she completed her degree in Communications.
Jill Mueller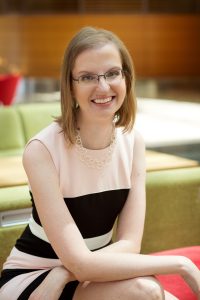 Jill Mueller is the Learning Experience Designer and Coaching Coordinator at Darcy Luoma Coaching & Consulting. Previously, Jill worked as a Special Assistant to the President at UW System and as a trainer and assistant manager at Great Lakes Higher Education Guaranty Corporation. She earned her Master's in adult education at UW–Milwaukee and completed the Certified Professional Coach Certificate program at UW–Madison. Jill is passionate about combining education and coaching to help adults find joy and success in their work and life.
Mary Helen Conroy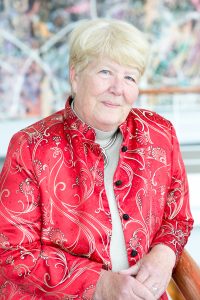 Mary Helen Conroy, Chief Creative Officer of Life's a Daring Adventure is a bestselling author and inspirational speaker. Her life coaching signature program of Review, Retreat and ReInvent has assisted countless clients in recreating their lives. Her own reinventions include a career as a public library administrator, a sales executive for the publication Women in Higher Education and adjunct professor for Cardinal Stritch University in the areas of team and change management. She holds a Masters in Library Science and is ABD in the area of Adult Education. Join Mary Helen as she inspires you to (re)ignite your dreams and passions, and discover how to live a life of daring adventure. Regardless what she's working on, her goal is to remind folks that life is a daring adventure and they're not done yet!
Tina Hallis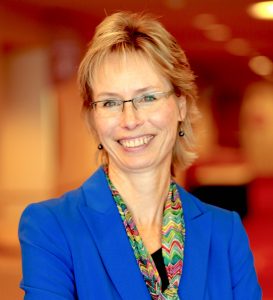 Tina Hallis, Ph.D. is certified in Positive Psychology through the WholeBeing Institute, an Authorized Partner for Everything DiSC®, and a Professional Member of the National Speakers Association. She is the author of Sharpen Your Positive Edge: Shifting Your Thoughts for More Positivity & Success. She worked for over 20 years in biotechnology. Then, in 2011, she discovered a new science called Positive Psychology that focuses on how all of us can live our best lives. Seeing the powerful impact this information has on improving people's lives and organizations, she decided to create her own company, The Positive Edge. Her focus is to share insights and strategies that make work more enjoyable and help organizations become more successful.
Shana LaFore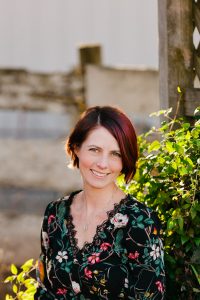 Shana LaFore, is Mom of 2, Instructor, Speaker, Yogi, Traveler, Lover of all things Creative.  She is an the Business Development and Solutions Representative at Madison College and a career consultant on a mission to empower others to realize their entrepreneurial dream by helping them clarify their brand story, create a well designed marketing plan and strategize their professional goals. Through her coaching, speaking and leadership trainings, she combines nearly 2 decades of teaching and consulting experience based on her own entrepreneurial journey.
Prior to running her own creative business, she ran the art department of a thriving nonprofit art center and managed a high end interior design showroom, orchestrating the project success and sales objectives of the teams she's lead. She has coached hundreds of people on the power of the entrepreneurial mindset and is excited to expand with her first international program in Italy, organized through Madison College, in the spring of 2020.
Cyndi Wentland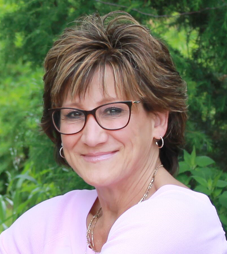 Cyndi Wentland, Intentionaleaders, LLC – Cyndi's career has spanned over three decades and has included work in financial services, manufacturing, retail and professional services. In her roles, Cyndi has worked with hundreds of executives to help shape and implement their strategic plans and initiatives, to ensure organizational development and growth.
She has provided leadership coaching and training to managers across the country, sharing best practices, strategies and techniques for interpersonal and business effectiveness. As a successful small business owner, she also knows firsthand the value of strategy, structure and good business practices.  Cyndi is the Founder of Intentionaleaders, LLC, and is also an instructor for Madison College's School of Professional Development & Continuing Education.
She received the 2016 Employee Excellence Award as a part time instructor. She has multiple training designations, in addition to certifications on Myers-Briggs Type, DiSC Assessments, Devine Inventory Assessment and Leadership Effectiveness (360) and Individual Dimensions Inventory by the Management Research Group. She has an MBA from Edgewood College with a focus on Management Development and a B.S. Degree in Education from the University of Wisconsin – Madison.
Laura Gmeinder
Laura Gmeinder is a passion igniter. Those in-the- know would tell you she's an award winning entrepreneur, certified coach and national speaker. Her sweet spot is the intersection of mindset and strategy.
Her story? She survived a quarter life crisis, made friends with her fear, courageously left her corporate HR job (after 14 years) and set out to make an impact in the world. She is an InBusiness Magazine "40 Under 40", honored for her business savvy and civic contributions, and a BRAVA magazine "Woman to Watch". She is a judge for the International Stevie Awards for Women in Business.
Laura holds a Bachelor's of Science in adult education from the University of Wisconsin- Madison. She has studied through the prestigious Co-Active Training Institute (CTI), the Wright Institute and with Master Coach Marion Franklin. Laura is a certified International Coach Federation coach (ACC) and holds her Professional of Human Resources (PHR) certification.
Laura serves a variety of clients including Fortune 500s, nonprofits, government and startups. She is committed to building community and giving back; Laura supports entrepreneurs for the MarketReady Program (Madison's Public Market), the Doyenne Group and The Coaching Fellowship. She is a graduate of Leadership Greater Madison and a past president of the Junior League. Laura strives to live an interesting life; the above was accomplished in the spirit of "Do one thing every day that scares you."
Katherine Ramirez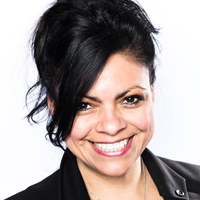 Katherine Ramirez, Founder and CEO With nearly three decades of career and entrepreneurial experience focused in Advertising Sales Management, Milwaukee-based marketing expert Kat Ramirez offers expertise as a sought-after Consultant, Mentor, Sales Trainer, Podcaster and Community Leader.
Kat currently serves as Owner & Creative CEO of adBidtise, which she founded in 2014. adBidtise provides business owners with strategic ways to find affordable advertising options for their business needs, budgets, goals, and expectations so they can Stand Out and Grow. Previously, Kat's advertising sales experience has covered five markets with high-profile companies. Her previous Sales Management stops included: WDJT CBS Milwaukee, WYTU Telemundo WI Milwaukee, KETV ABC Omaha, WBUW Madison's CW, KWBQ/KASY CW Albuquerque and WBXX-TV CW of East TN Knoxville. She launched her career as an Account Manager with Roberts and Russell, Inc. Advertising Agency, working along-side Leo Burnett and McCann Ericksen. Kat is a woman-owned, veteran-owned and minority-owned business leader in the advertising and marketing marketplace. She has a Bachelor's degree in Business Management with a minor in Advertising and Marketing from the University of Central Missouri. With over 30 years of experience – Kat has proudly served our country with the United States Air Force.
Deborah Biddle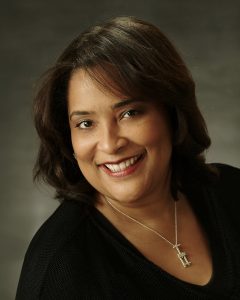 With a calm, level-headed approach, keen listening, insightful questioning, and a passion for individual and organizational belonging and thriving, Deborah Biddle influences individuals and teams to successfully rethink and redo the ways they engage with people and make decisions.
Deborah is a Certified Diversity Professional and runs the diversity and inclusion consulting, coaching, and training firm, The People Company LLC. She works with organizations who want to leverage the power of change to heighten development and performance for their people. Deborah designs and delivers thought-provoking and challenging experiences that help people THINK better, DO better and BE better at what matters most.
Dr. Kim Jarvis
Dr. Kim Jarvis is founder and CEO of All Career Matters, Inc., a consulting firm focused on leadership and team development. Leveraging 20 years' experience in career and executive coaching and her leadership experience in several different industries, Kim helps leaders and teams to accomplish goals by maximizing their strengths and identifying habits and thought patterns that get in their way. Kim creates and delivers customized organizational, leadership and talent development initiatives aimed at improving individual and team performance and engagement. Kim holds a doctorate in organizational leadership, a master of social work and she is a licensed clinical social worker. Kim is an official member of the Forbes Coaches Council and her career advice has been featured in Forbes, Barron's, CNBC, Training Industry and Vogue.
Tina Paulus-Krause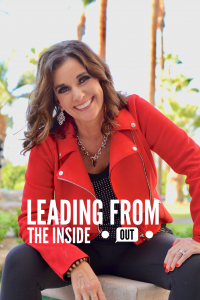 Tina is a captivating speaker, trainer, coach and author of The Strength of our Anchors. She is the host of an online show called Your Leadership Legacy. After 22 years in the insurance industry, Tina founded a leadership development company dedicated to helping high performers become stronger, healthier, evolved leaders.
Her passion is transformation. She speaks, trains and coaches individuals and teams, to become the best leader of themselves and others they can be.
After a complete transformation of her own, Tina learned how to powerfully reprogram long held beliefs, change toxic habits and create sustainable results. Tina has made it her mission to coach leaders and teams to dig deep and learn to empower themselves to reach their fullest potential. Tina's life experience, over 20 years in business and her leadership journey provide a perfectly unique and well rounded framework where she can speak and coach from a place of true authenticity helping others create sustainable change and become their own best coach.
Summit Credit Union
Established in 1935, Summit Credit Union is a member-owned financial cooperative open to anyone. Summit holds $3.2 billion in assets and has more than 184,000 members and 629 employees across 37 locations throughout Southcentral and Southeastern Wisconsin. At Summit, we don't sell products, we build relationships. We're all about helping you turn wishing, waiting and wondering into planning, doing and experiencing. We can help you save more, pay off debt and reduce your stress.