Dina Nina Martinez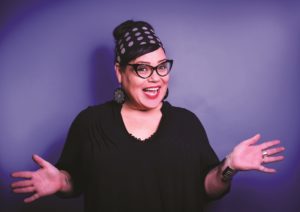 Dina Nina Martinez, who was called "…very funny." by the Late Late Show's James Corden, is a standup comedian and actor from LA who moved to the midwest for her career. Her signature blend of disarming sass and charm has been featured in comedy festivals, multiple world-class comedy venues and keynote for events including Wisconsin Women's Entrepreneur Day, The Chicago Women's Funny Festival, LA's The Comedy Store, Social Change Forum and Chicago's Zanies Comedy Club. She is a Huff Post blogger and creator and executive producer of Lady Laughs Comedy Festival. She was named one of the "40 Hot Queer Women In Comedy" by AfterEllen.com and won Madison's favorite Local Comedian as voted by the readers of the Isthmus. Though LA was cute and she's certainly got fabulousness to spare, Martinez's long term goals are to settle down and be a soccer mom.
Introduction by Kim Sponem, Summit Credit Union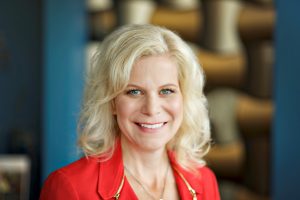 Kim Sponem is CEO/President of one of Wisconsin's largest credit unions, Summit Credit Union. Under her leadership since 2002, then CUNA Credit Union, it has grown from $200 million to $3 billion in assets; its branch network has expanded from four locations to 34 across South Central and South Eastern Wisconsin, including three in Madison high schools.
Madison Magazine recently awarded Kim the Brian Howell Excellence in Innovation Award at their Best in Business annual event in honor of her leadership in innovative financial education, including her work as a co-founder of STAR Credit Union, a credit union for kids located in the Boys and Girls Club of Dane County and offering hands-on learning about money and business.
Ann Imig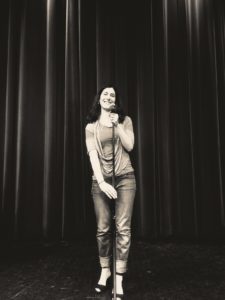 Ann Imig founded the national live-reading series LISTEN TO YOUR MOTHER on stage in 55 cities and counting, and edited the acclaimed anthology "LISTEN TO YOUR MOTHER: What She Said Then, What We're Saying Now" (Putnam Books, 2015). She is an award-winning humorist and speaker who spends most of her time signing permission slips and sweeping up cat litter.
Jen Rubin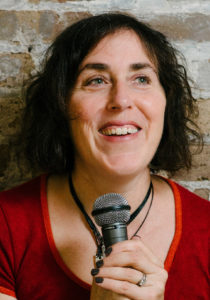 Jen Rubin is a former New Yorker living in Madison, WI. An obsessive maker of mixed tapes and quite possibly the best challah baker in town, she has worked for social change throughout her career. Jen leads storytelling workshops around Madison, co-produces the Moth StorySlam in Madison, and teaches the occasional social policy class at the University of Wisconsin School of Social Work. She also works at the Wisconsin Historical Society Press.
Mary Helen Conroy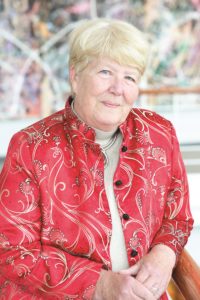 Mary Helen Conroy, Chief Creative Officer of Life's a Daring Adventure and I'm Not Done Yet is a bestselling author and inspirational speaker. Her life coaching signature program of Review, Retreat and ReInvent has assisted countless clients in recreating their lives. Her own reinventions include a career as a public library administrator, a sales executive for the publication Women in Higher Education and adjunct professor for Cardinal Stritch University in the areas of team and change management. She holds a Masters in Library Science and is ABD in the area of Adult Education. Join Mary Helen Conroy as she inspires you to (re)ignite your dreams and passions, and discover how to live a life of daring adventures.
Ann Garvin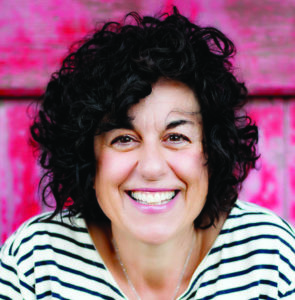 Ann Garvin, Ph.D. is the USA Today Bestselling author of I Like You Just Fine When You're Not Around, The Dog Year, and On Maggie's Watch.  Ann is a professor of Health Psychology at the University of Wisconsin-Whitewater and a professor of writing at Miami University in their Masters of Fine Arts program. She is the founder of the Tall Poppy Writers, a unique author-driven marketing cooperative in the U.S. that is exclusive to female authors who traditionally publish in a variety of genres. The TPW is the only marketing group of it's kind and boasts Frances Ford Coppola Winery as a partner. She is a sought-after speaker on health, leadership and writing and has taught extensively across the country and internationally.
Melissa Blettner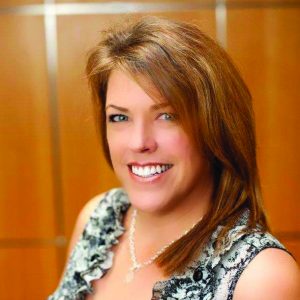 Melissa is the co-founder and CEO of dream BIG academy. She knows that to be successful, you need to link arms with successful, motivated, passionate professionals. She launched a FemCity collective in Madison where women gather together to learn business strategies, cultivate relationships and support each other.
Melissa is an expert in Brand Operations, Strategy and Execution. Her career spans more than 30 years in the hospitality industry, 20 of those years with Great Wolf Resorts. During her time there, she created the culture, foundation and operating procedures for the company. She trained and onboarded thousands of employees and managers, teaching them the core values and service excellence expectations that deliver the award winning Great Wolf experience.
Her passion is helping others realize and grow into their full potential and she hopes that the lessons she learns and shares will help women step into their divine purpose!
Amy Crowe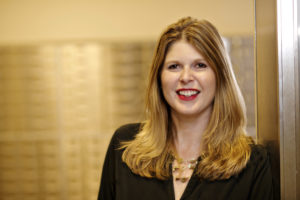 Amy Crowe is a Financial Education Specialist at Summit Credit Union where she started her career in marketing over 20 years ago and now leads its award-winning signature community financial education programs, Project Money and Project Teen Money. A personal finance expert, Amy spends her time writing, speaking, developing learning content, and educating about money. Her thoughts, ideas and advice have been featured on television, in print and online magazines, on podcasts, at conferences and on expo stages. Amy is passionate about illuminating the connection between mindset and money behavior, and empowering others to make breakthrough changes that result in financial transformation. This passion led her to being named a 2016 CU Rock Star by Credit Union Magazine, the publication of the Credit Union National Association.
Shanna Wolf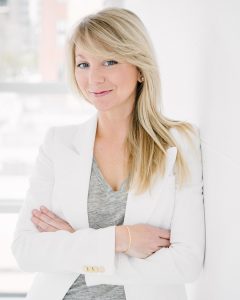 Shanna is a freelance photographer with a background in advertising in communications, specializing in portrait, documentary and interior photography. Her photography aesthetic is modern with simplicity and balance. She loves the storytelling of still photography and being a contributor to publications with meaningful messages. Her personal work is focused on travel and wandering, using her camera as her sketchbook.
Summit Credit Union
Established in 1935, Summit Credit Union is a member-owned financial cooperative open to anyone. Summit holds $3 billion in assets and has more than 174,000 members and 552 employees across 34 locations throughout Southcentral and Southeastern Wisconsin. At Summit, we don't sell products, we build relationships. We're all about helping you turn wishing, waiting and wondering into planning, doing and experiencing. We can help you save more, pay off debt and reduce your stress.
The Doyenne Group
Doyenne is changing the face of entrepreneurship in the Madison-area and beyond. Women are powerful players in our economy and unleashing their entrepreneurial potential will change the world. Doyenne brings strong, motivated people together to advance women's entrepreneurship through four key strategies.