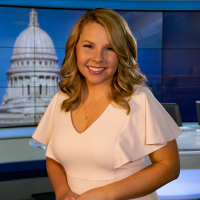 Hannah Anderson
Hannah anchors NBC15 News at 11 and is the team's lead investigative reporter. She also anchored the weekday Morning Show before transitioning to the 11 a.m. and launching the station's renewed commitment to investigative reporting. Hannah also anchored in Wausau for nearly five years. Hannah prides herself on being able to anchor breaking news in a thoughtful, ethical and accurate way.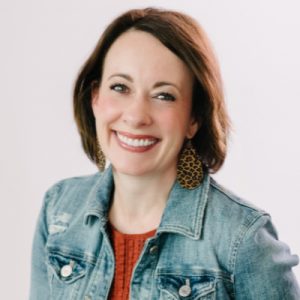 Laura Anne Bird
Mom, fundraiser, blogger and ardent reader, Laura is also a reviewer for Readers Lane. When she's not helping people find their perfect book, she profiles local women and their literary choices in BRAVA's "On Her Bookshelf" column. Check out what Laura is currently reading by following her on Instagram @laura_at_the_library.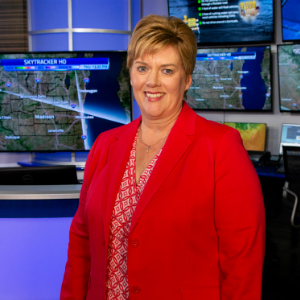 Amy Carlson
Amy Carlson has been reporting the weather at NBC-15 for the past 30 years.  One of the best parts of her job is meeting the fascinating people who make the Madison area such a vibrant place to live.  Amy and her husband are almost empty nesters and look forward to exploring more of the Madison restaurant scene once they can reserve a table for just two.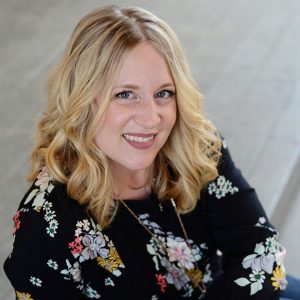 Shelby Deering
Shelby is a Madison-based lifestyle writer specializing in home design, wellness, mental health, and travel, among other topics. She has contributed to Good Housekeeping, Martha Stewart Living, Domino and more. When she's not writing, you will find her hiking a local trail or spending time with her husband and corgi, Dolly.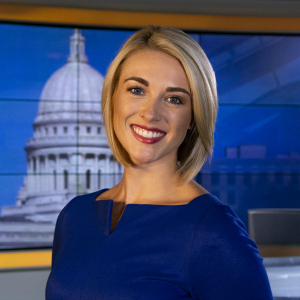 Hannah Flood
Hannah Flood joined the NBC15 news team in January 2016 as a Multimedia Journalist/Reporter and is now waking up early as anchor of The Morning Show. She's originally from the Twin Cities and graduated from the University of Minnesota in December of 2015. When she's not spending time behind or in front of the camera, Hannah loves exploring the Capital City and spending time outdoors.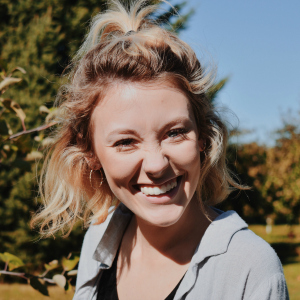 Samantha Georgson
Samantha Georgson graduated from UW Madison with her bachelor's in Strategic Communication and Consumer Behavior. She's a driven and fun-loving freelance writer and blogger who is most passionate about engaging with the inspirational people who become the center of her stories. When she isn't home with her two kittens, she loves attending Madison's many fun, local events and festivals.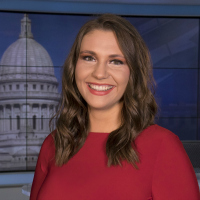 Sierra Gillespie
Sierra Gillespie is an anchor and reporter at NBC15 News in Madison. She is a Waunakee native with a degree from Ball State University. She's excited to be in her home market reporting on stories that feel close to her heart. In her off time, Sierra enjoys playing with her beloved Australian Shephard Poodle mix, Dasher, and spending time with her fiancé Matt.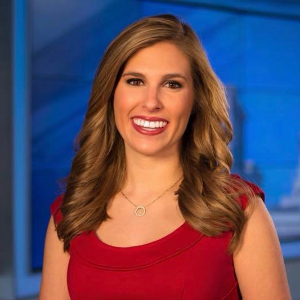 Kalie Greenberg
Kalie Greenberg is the weekend anchor at NBC 15. She moved to Madison in March 2017 from Grand Junction, Colorado. Kalie is a Chicago native and graduate of Boston University's College of Communication where she studied journalism and political science. Kalie loves the outdoors and travel. She has visited more than 24 countries. In Wisconsin, you'll often find her exploring with her Great Pyrenees dog, Kane.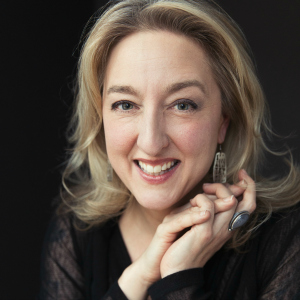 Nicole C.W. Gruter
Nicole C.W. Gruter, MFA, has been writing and performing for decades in Madison, New Orleans and beyond. Her radio dial is set to WORT FM, her GPS is set to any given Wisconsin state park and her alarm is set to as late as possible. She is the owner of organizing business Positive Space, where she helps people focus on downsizing and starting new life chapters.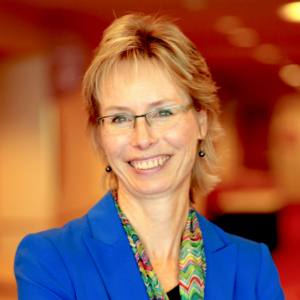 Tina Hallis
Tina Hallis, Ph.D. is a professional speaker, author and founder of The Positive Edge.  She uses the science of positivity to improve morale, teamwork and ultimately productivity by teaching people how to shift the way they think about their jobs, colleagues and customers. The result is more resilience, less stress, improved relationships at work and at home and increased positive performance.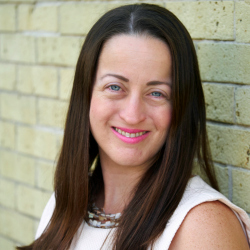 Kristine Hansen
Milwaukee travel writer Kristine Hansen likes any place on water, whether it's Lake Geneva or the Pacific Ocean. Bonus if food is involved. One day she hopes to swim the shores of New Zealand…and also sip locally made Sauvignon Blanc and knit sweaters using fiber sheared from local sheep.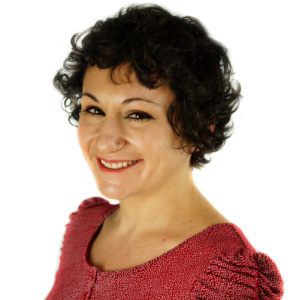 Holly Henschen
Holly is a writer, editor and communications consultant/coach in Madison. She writes on arts, culture and business, edits independently published non-fiction books and helps non-profits engage with their target audiences. A farm kid-turned-financial reporter, Henschen has worked in communications for Wisconsin 4-H Youth Development, UW Cooperative Extension and the Wisconsin Newspaper Association. She loves reading, yoga, meditation, nature, music and other people's pets.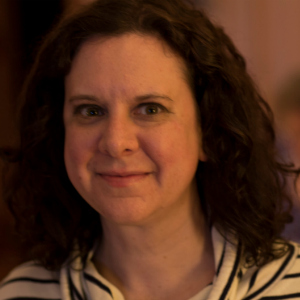 Erin Hueffner
Erin Hueffner is a writer who lives in McFarland, Wisconsin. A lifelong Badger fan, she earned her bachelor's degree in English and Spanish from the University of Wisconsin-Madison. Erin started her career with the Wisconsin Alumni Association. She loves our city, and you can often find her boating on Lake Mendota in the summertime.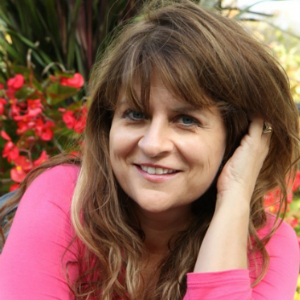 Jeanette Hurt
Jeanette Hurt is an award-winning writer and author of a dozen books, including the critically acclaimed Drink Like a Woman (Seal Press 2016) as well as the upcoming The Cider Rules (Skyhorse Publishing 2019) and The Wisconsin Cocktail Book (University of Wisconsin Press 2019).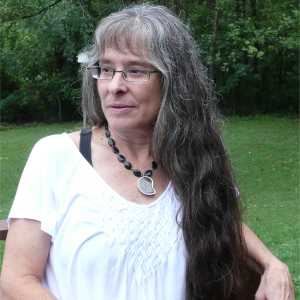 Marcella Jones
A freelance writer and photographer based in Milwaukee, Jones has been featured in Milwaukee Magazine, Just Jazz Guitar, and VFW Magazine among other publications, and her photos have been featured in Racine Art Museum's exhibition "Wisconsin Photography 2018". Her passion is producing profiles making the everyday extraordinary through words and pictures. Scuba diving shipwrecks in Lake Michigan is one of her favorite stress relievers.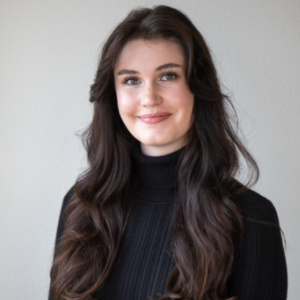 Kate Lawless
Kate is a journalism and history major who is finishing up her last semester at the University of Wisconsin-Madison. For the last three years, she has written for Moda, UW-Madison's fashion and lifestyle magazine, most recently serving as deputy editor. Aside from her magazine experience, Kate has also done nonprofit communications and legal internships which inspired her passion for working with community-based organizations. After graduation, Kate hopes to continue working in publishing and make some more progress on her mile-long reading list.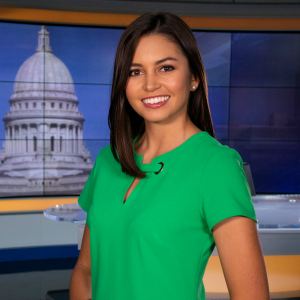 Isabel Lawrence
Isabel is a weekday morning anchor and reporter for NBC15 News. Born in New York City and raised in Connecticut, she first came to the Midwest to attend Northwestern University in Illinois, but stuck around for the cheese curds. When she's not waking up early, she's chipping away at her reading list and exploring Madison's restaurant scene.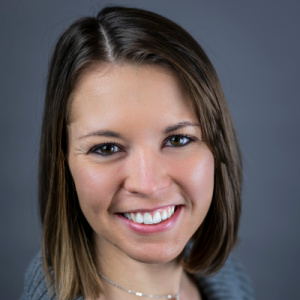 Katy Macek
Katy is a passionate Wisconsinite whose journey has allowed her to call several parts of the state home. She graduated from UW-Eau Claire and worked for the Chippewa Herald in Chippewa Falls and then the Eau Claire Leader-Telegram before moving to Madison in 2019 to tackle copywriting. A passionate storyteller, though, she found herself missing reporting. She relocated again to be the Oshkosh Northwestern's business reporter but still enjoys telling the stories of Madison-area women.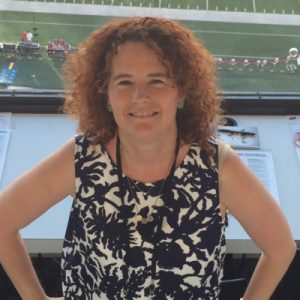 Tamira Madsen
Tamira is a Fitchburg-based sports, lifestyle, health and features reporter whose work has taken her to California, North Carolina, Boston and Elkhart Lake, Wisconsin. When not reading or exploring different walking spots in and around Madison, she's figuring out which European country to travel to next.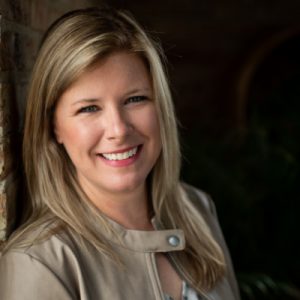 Emily McCluhan
Through almost 20 years of freelance writing for local publications in Michigan, Montana and Wisconsin, Emily discovered a love for digging into the story behind the person. When she's not writing or leading a team of program managers in her day job, you'll find Emily paddleboarding, traveling, running with friends or hiking with her husky mix, Raven. @mcmadtown33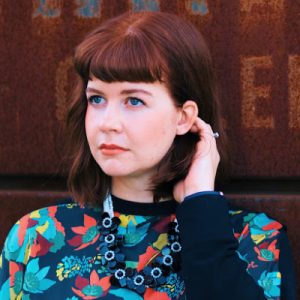 Shelby Rowe Moyer
Shelby Rowe Moyer packed up her two dogs and elderly guinea pig in March 2020 and moved from Seattle to south central Wisconsin so she and her husband could be closer to family. She has contributed pieces to BRAVA, Experience Wisconsin and Lakeshore Living. Moyer began her journalism career as a daily newspaper reporter and later worked as a lifestyle magazine writer and editor. Her greatest loves are fussing over grammar, rummaging for vintage finery, and hunting for obscure and creative cocktails.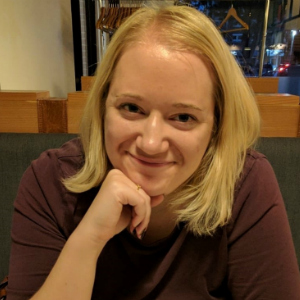 Molly Nagappala
Molly Nagappala is a writer, a lifelong Wisconsinite, an aspiring world traveler and a recovering bureaucrat. She lives in Madison with her husband and unfortunately-named cat, Isis. You can find her being an intersectional feminist killjoy on Twitter and a crazy cat mom on Instagram, both @sconniemolly.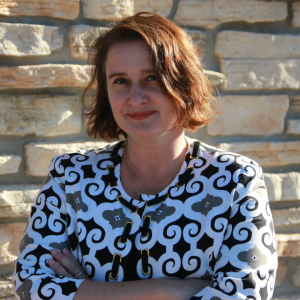 Katie Reiser
Katie lives on Madison's near west side with her husband who works at UW, two teens who attend West High School and a jittery dog. She works for a trade association and her side hustles include writing about dance and theater and selling clothes on Poshmark.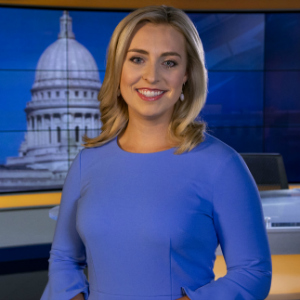 Meghan Reistad
Meghan is an early riser as a morning anchor for NBC15. She loves people and storytelling and cannot imagine a job better combining the two. Outside of news, Meghan enjoys taking advantage of all four seasons. From snowmobiling and downhill skiing in the winter to water skiing in the summer (or at least making an attempt), she is happiest anywhere with water, sand and sun.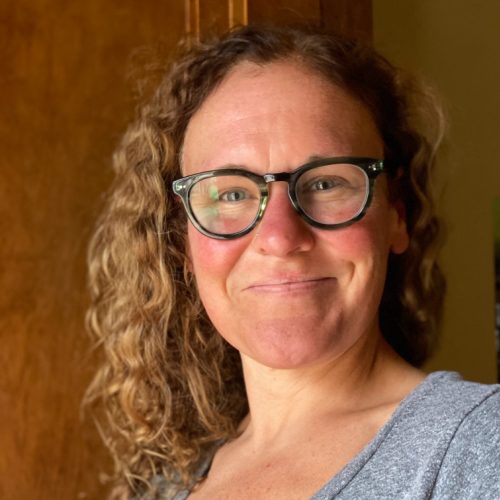 Annie Rosemurgy
Annie is a Madison-based freelance writer who loves to write about health, fitness, food and home. When she's not working on a story you'll find her cycling Dane County's beautiful roads and trails, running through the Arboretum or swimming at Shorewood Pool. She loves to cook (and eat!) and spends months planning her neighborhood-famous summer planters. She lives with her husband, two kids, two grumpy cats and lots of books on Madison's near West side.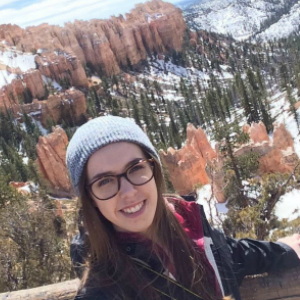 Megan Roessler
Megan Roessler is a Madisonian who studied Art History at the University of Wisconsin—Madison. Since graduating in 2017, she has worked as an intern with the Mount Horeb Area Historical Society, Taliesin Preservation, BRAVA Magazine and the Monona Terrace Community and Convention Center. Megan is interested in environmental history and material culture. She writes and illustrates comics in her spare time.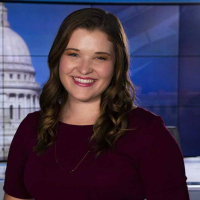 Gabriella Rusk
Gabriella is the NBC15 Weekend Morning Anchor and works as a news reporter during the week for the evening newscasts. She spent the past two years in the Quad Cities working as an anchor/reporter and is excited to make the move to Madison. She is a proud graduate of Syracuse University and loves reading and watching sports.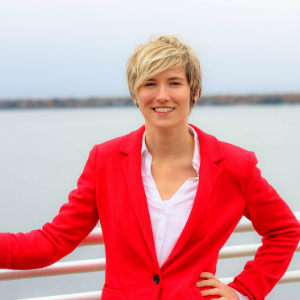 Rae Sanders
Born and raised in Wisconsin, Rae Sanders is a freelance journalist inspired by women who ride the fringe and make a statement to the world. Rae has a journalism certificate from Madison College, and has written for Isthmus and In Business magazine. She also works in TV journalism with a focus on politics. Her hobbies include exploring the music scene and the great outdoors.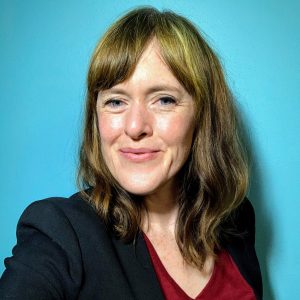 Jessica Steinhoff
Jessica is a Madison-based author, mom, musician and culture nerd. In addition to editing the Isthmus arts section for several years, she has contributed to a variety of local and national publications.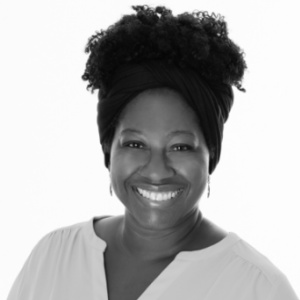 Hywania Thompson
Hywania is a freelance writer originally from the Chicago area. She moved to Madison in 2005 to work as a radio news reporter. She enjoys spending time with her family, volunteering, traveling (especially to Ireland), and listening to live music. She currently serves on the boards of directors for Goodwill of South Central Wisconsin, REACH-A-Child and Social Media Breakfast-Madison.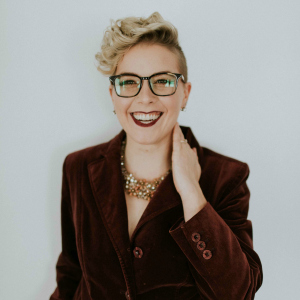 Grace Timmerman
A graduate of the CIA Greystone in California, Grace is a Madison native who spent her teens hustling at staples such as Vin Santo and L'Etoile. After almost 15 years working every angle of the food industry, including four seasons as a farmhand, she now works for a travel company and pursues her passion for food and natural beauty both at home and abroad. Follow her on Instagram @berrysaucybaker.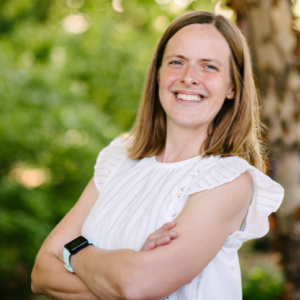 Candice Wagener
Candice Wagener is a regular contributor to BRAVA whose 14-year freelance career has spanned many topics, her favorites involving great food, unique places and inspiring people. A graduate of the UW J-School, she didn't plan to settle in Wisconsin when she first moved from the Chicago area, but she fell in love and can't think of a better place to raise her two boys.
Hannah Wente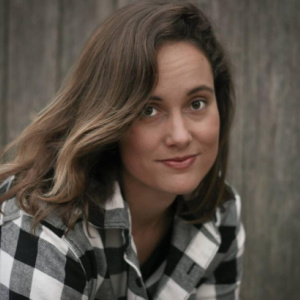 Hannah is a freelance writer and health communications professional based in Madison. She has worked for several nonprofits in the area, including the American Parkinson Disease Association and the Wisconsin Council of the Blind & Visually Impaired. When she's not gardening or baking, you can find her at an ultimate frisbee field or paddling on the nearest lake.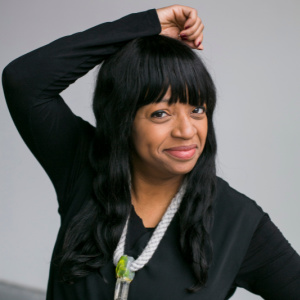 Marla Bergh
Marla is a Madison-based portrait, lifestyle and commercial photographer whose work takes her across the country. She frequently shoots on location around the Midwest and works with clients in her natural light studio in downtown Madison. When not holding the camera, you can find her binge-watching Netflix and enjoying Madison's food scene with her husband and two children.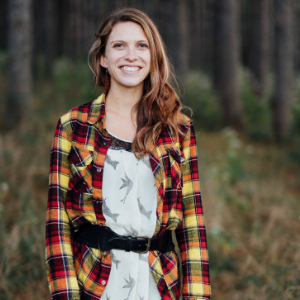 Kaia Calhoun
Kaia is a portrait photographer (specializing in senior, newborn, family and boudoir photography) and freelance photographer serving the greater Madison area. She loves that great portraits tell a person's story; who they are, where they've been and what the love. kaiacalhounphotography.com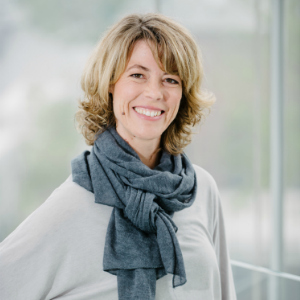 Sunny Frantz
Sunny is a food and product photographer based in Madison where she lives on the west side with her husband, their two kids and a tiny dog. She loves the opportunity photography gives her to connect with the many wonderful businesses and entrepreneurs in Madison.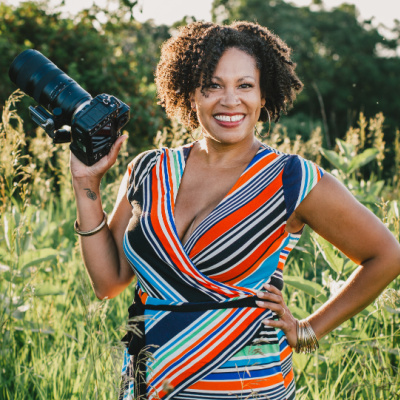 Shalicia Johnson
Shalicia is a native of Madison, Wis., and has been a photographer for BRAVA since 2017. She specializes in lifestyle portraiture and event photography. Through her boutique photography business, ArrowStar Photography (arrowstarphotography.com), she creates stunning heirloom wall art for her clients' homes. @arrowstarphotography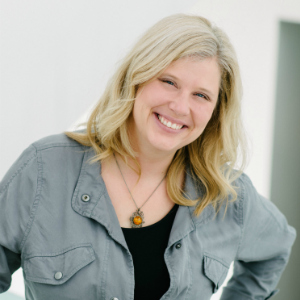 Hillary Schave
Hillary has photographed BRAVA's "Women to Watch" feature since 2015 and has been an invaluable contributor to the package's creative process. Her small business, Azena Photography (azenaphoto.com), specializes in weddings, professional business portraits and boudoir out of her beautiful studio on the east side of Madison. When she is not working, she loves to escape in books, sci-fi/fantasy and the great outdoors. During the summer, her camping gear is always packed and ready to go at the door for last minute chances to spend time with her family and friends away from the city. @azenaphotography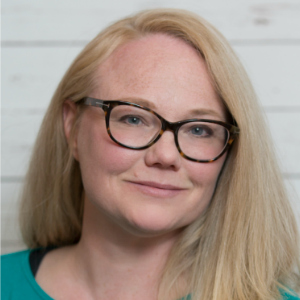 Valerie Tobias
Valerie's nearly 20-year career in photojournalism has put her and her camera in front of U.S. Presidents and celebrities, on the scene of major national events, and on the sidelines of countless Packers games. More importantly though, she has cherished the opportunity to visually tell the stories of thousands of everyday people across the nation. Valerie lives in Madison with her husband and daredevil son.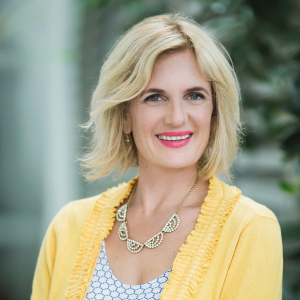 Lisa Wilcox
Lisa is a natural light photographer specializing in high school senior and family portraits as well as modern headshots. She loves the creativity of being a photographer. She lives with her family in Waunakee, WI. Check out her work at lisawilcoxphoto.com.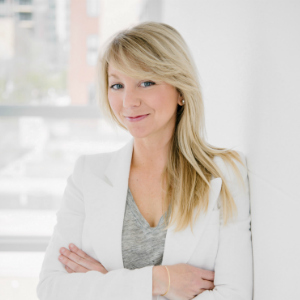 Shanna Wolf
Shanna is a freelance photographer with a background in advertising and communications, specializing in portrait, documentary and interior photography. Her style is bright and clean and she is drawn to simple aesthetics. She loves the storytelling of still photography and being a contributor to projects that are meaningful and positive. Her personal work is focused on travel and wandering, using her camera as her sketchbook. shannawolfphotography.com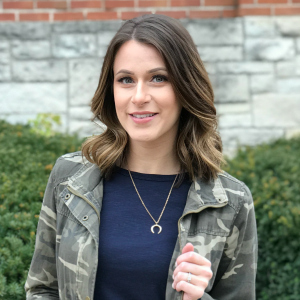 Ashley Anderson
She is also a creator and styling enthusiast. Her upbringing in the Madison area lead to the creation of Style 608 by Ashley Anderson where she is able to share her love for fashion. She still resides in the Madison area with her husband and their two dogs.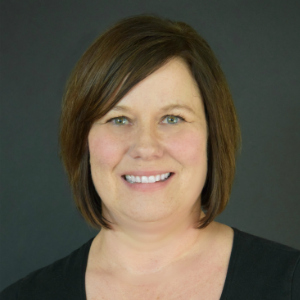 Stacey Anderson
Stacey is a mom, wife, squirrel lover, graphic designer, illustrator and maker who loves a good old fashioned. She's spent her 20+ year career doing everything from designing floats for the Rose Bowl Parade to creating toys and dolls for 5 to 10-year-old girls. Born and raised in the Midwest, she now lives in Mount Horeb with her husband, daughter and cat menagerie.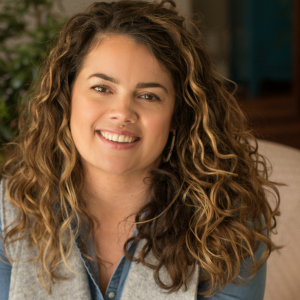 Katie Myhre-Daeger
Katie is a professional home stager who uses her prior career experience in art therapy and counseling to energize and empower homeowners with the tools they need to sell their home, while maintaining an eye for color, design and visual marketing (gladeyedesign.com). Katie's approachable and creative style helps home sellers feel confident, and offers realistic and valuable solutions for any budget and timeframe.
Julie is a Wisconsin native, currently based out of Kalamazoo, Michigan. She loves bringing order and purpose visually with her award-winning graphic design. Her clients range from At The Lake magazine to Marquette University. When not working, she lives an active lifestyle of traveling, running, cycling, eating great food and enjoying life near the water. @tammadison85
A longtime BRAVA collaborator and art director mastermind, Ann is a people person, a go-getter and never says the word "can't." She enjoys helping people and telling their stories of perseverance through design, which is why she absolutely loves working with the BRAVA team. An enthusiast of good coffee, red wine and a well-curated accessory, she also loves her family, friends and dog, Gibson.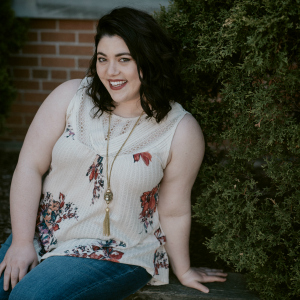 Katrina Simyab
Katrina is a stylist, model and the social marketing brains behind her business Inspo & Co. She uses digital content to explore fashion, beauty and talk openly about her own self-love journey. Born and raised in Madison, Katrina enjoys collaborating with other creative babes, traveling with friends and spending quality time with her parents and four younger siblings.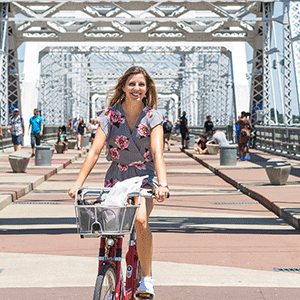 Holly Tyler
Holly is an illustrator and designer specializing in watercolor and digital art. She relocated to Madison after college and fell head over heels for the blustery, snowy winters. When not illustrating, you can most likely catch Holly riding bikes, running or pretending to be a mountain woman.