2020 Conference: Presentation Information
2020 KEYNOTE PRESENTATION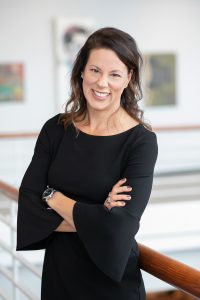 Pause. Think. Act: Build Your Thoughtfully Fit® Core
Presented by Darcy Luoma
When you are physically fit and have a strong core, activities are easier. When you build your Thoughtfully Fit® core – which is to Pause. Think. Act – life feels easier. Learn how to be more thoughtful in every action, reaction and interaction so you have more energy for what you want, instead of having to deal with conflict and regret that happens when you aren't thoughtful. Walk away with new skills to use immediately that will help you thrive at work and home.
Get a sneak peek of Darcy's keynote presentation here.
EMPOWER BREAKOUTS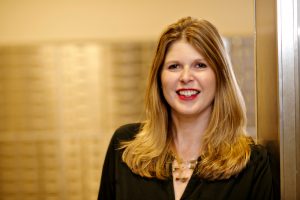 Love Your Money, Strategies for Building a Strong Relationship that Leads to Financial Wellness
Amy Crowe, Financial Education Specialist, Summit Credit Union
Our finances touch all aspects of our lives from our career and family, to our social lives and our emotional wellbeing. Join Amy Crowe, Summit Credit Union Financial Education Specialist to learn tips and techniques to determine your current relationship with money. Plus identify how to strengthen it, so you can reach your financial goals and dreams.
Get a sneak peek of Amy Crowe's session here.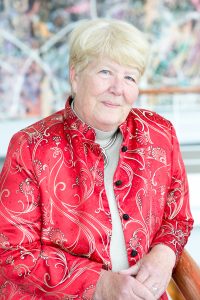 Thrive in Life's Daring Adventure: You're not done yet.
Mary Helen Conroy, Life's A Daring Adventure
We're all seeking permanence in a world that is constantly changing. We walk across a stage and hope our degree will make us important to the world. We move into a new house and call it our forever home until we move again. We divorce and think we'll never love again. And through it all, we may feel out of control. But it's important to recognize that life is a spiral—and it just happens that's life coach Mary Helen Conroy's favorite symbol. Join her in this inspiring talk where she'll encourage you to take control of your own spiral and recognize that you can spiral out of control, spiral downward or even spiral upward! The key is motion. Are you ready to keep moving?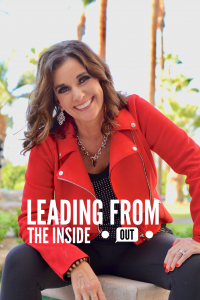 Leading From the Inside Out

Tina Paulus-Krause
Regardless of title or not, we all lead change in our lives. Being a great leader of self and others takes discipline and hard, focused, intentional work. We pack activity into bursting schedules We tune out in addiction. It's not great human behavior. We are sleeping as a society…up until now…and it's time to wake up.
With artificial intelligence disrupting the traditional workforce and as our world evolves, so must we evolve with how we develop as leaders . Come see how you can retrain your brain and reinvent yourself. Learn how to love yourself deeply and authentically and be the master leader you know you already are. Join leaders and learn how to create abundance in ALL areas of your life!
ENRICH BREAKOUTS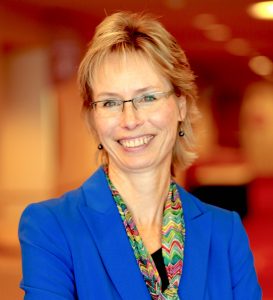 Can't We Just Get Along? What Makes Other People Tick
Tina Hallis, Ph.D.
Do you find it difficult to interact with certain people at work? Have you noticed tension between certain team members in your department? This can be a common situation when our approach to problems, our values, and our beliefs differ. When we can understand that we all have our own perspective, shaped by different backgrounds and personalities, we can realize that these differences aren't bad – but interesting and valuable. Learning how to broaden our perspective improves our ability to connect, collaborate, and communicate with the people around us. This program uses neuroscience and DiSC personality styles to help people understand their perspectives, and how to identify and adapt to the perspectives of others.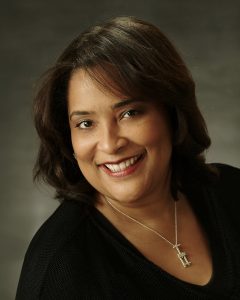 Exploring Identity, Intersectionality & Inclusion
Deborah Biddle
Participants will deepen their understanding as we explore culture, identity, intersectionality and inclusion. We'll learn how culture impacts collaboration and discuss ways to build relationship effectiveness in the workplace and community.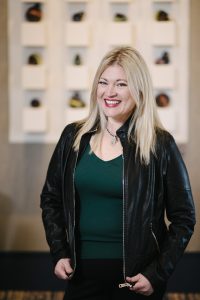 Use Your Physiology to Rock Your Career: Simple Mind-Body Practices for Instant Confidence
Katie Hill
In this session, we will explore accessing our self-esteem and confidence by using several simple physical techniques. Sometimes our minds are so busy and full of thoughts that contribute to self-doubt and even self-sabotage. Fortunately for us, our bodies have several different physiological mechanisms built in to help us break through mental chatter and access something deeper; our inner wisdom and self-worth.  In this highly interactive and engaging session, participants will explore several physical practices to slay fear, manage anxiety and access confidence that comes from the deepest part of you…your heart.
Join this session to learn and practice:
How to use your breath to manage and control fear.
How to master a confident walk that radiates self-assuredness.
How to use eye contract to feel confident and connected in any situation.
How to use different body positions and postures to release anxiety and feel strong immediately.
EDUCATE BREAKOUTS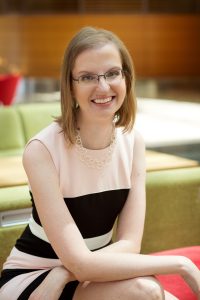 Thoughtfully Managing When You're Not the Manager
Jill Mueller, Darcy Luoma Coaching & Consulting
As more organizations move away from traditional hierarchies and towards cross-functional teams and short-term projects, it's more important than ever for all employees to have a wide variety of tools to achieve desired outcomes. This interactive workshop will provide specific strategies to increase your influence so you can thoughtfully manage projects and people up, down, and sideways.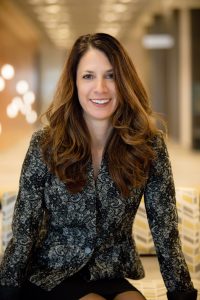 Effectively Handling Difficult Business Conversations
Kim Jarvis
We can get in our own way of building mutually beneficial business relationships by not handling sticky or uncomfortable situations well.  The purpose of this session is to help participants understand why having (and not avoiding) difficult conversations is important and how they can prepare to have difficult conversations in the future.  During the session, attendees will:
Understand why having difficult conversations early is necessary and beneficial
Identify stories we make up in our mind about difficult interpersonal situations and how to reality test these stories
Learn how to create a safe space and how to structure the conversation opener
Practice role playing and receiving feedback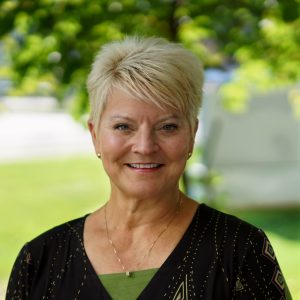 Practical Tools for Empowering Leadership
Lori Gibson
Empowerment has been a popular term in leadership for a long time. But it can sometimes feel mysterious, hard to define, a bit elusive when it comes to specific actions. One great definition of empowerment is "…the process of becoming stronger and more confident." But how? This interactive session will give you practical ideas, questions to ask yourself and others, and an opportunity to talk together about ways to put empowering behaviors into action in your leadership role. Get a sneak peek of Lori Gibson's session here.
ENTREPRENEUR BREAKOUTS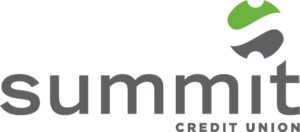 Entrepreneurial mindset: How it can help you thrive personally and professionally.
Panel by Summit Credit Union (Sarah Campagna, Shana LaFore, Cindy Wetland, Laura Gmiender)
Have you been hearing all the buzz around the entrepreneurial mindset?  It's not just for business owners – it's for everyone!  Our panel of experts will define it, share how you can use it for personal growth and career advancement and more.  Learn about the attributes, behaviors and skills that you can use to thrive!
Get a sneak peek of Sarah Campagna's session here.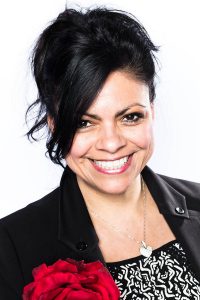 5 Closing Techniques To Win More Business
Katherine Ramirez, Founder and CEO of adBidtise
Are you having lots of meetings and presentations? Are you exhausting yourself meeting lots of people and yet you are not gaining any new business? Learn how to grow your business by asking for the sale in 5 different closing styles that will fit your personality. Business Owners, Entrepreneurs and Startups have a great idea, create a business and then look for prospects to buy into their program, product or service and are not trained to asked for the close. The number one mistake businesses make is to assume someone will buy from you without you ever asking for the sale, business or partnership. Start growing your business today!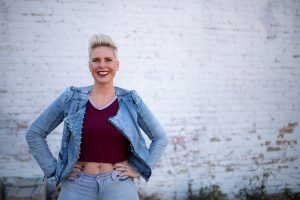 How to Ignite your Brand through PR Exposure
Amber Swenor
Ever feel like you see some entrepreneurs everywhere? Deep down, do you believe that your mission and business would benefit from you being seen and heard on wider platforms too? If so, come learn how to ignite your brand through PR exposure! In this talk, Transformational Life & Business Strategist Amber Swenor will guide you through the foundational elements to ensure that your brand is PR ready; then she'll walk you through tactical strategies for how to secure, and make the most of PR opportunities. Amber has been featured on media nationwide, and she will teach you how you can accomplish the same. If you're ready to create greater impact by reaching wider audiences, come learn how to secure PR exposure, and ignite your brand!
OPTIONAL ACTIVITIES
Professional Headshot Mini-Session
Shanna Wolf
Professional head shot mini sessions available during the THRIVE conference include:
Ten minute session shot on location
Private preview album emailed to you for review
Select your favorite 2 images and receive high resolution fully edited jpegs (additional images may be purchased for a small charge)
Session Cost: $40
Secure your session time early by emailing the Event Director.
Speed Networking
Amber Swenor
Join us for Authentic Connections Networking, it's like speed networking, with Intention!
In this 30 minute session, Amber Swenor will guide through a fun speed-networking like never before!
To help you make the most of the experience, think about 3 ASKS and a GIVE that you can bring! What are 3 specific ways others can help you right now? Are there connections you are seeking, somewhere you need help, seeking new friendships? Whatever you'd like to ask for, bring it! And what are 1-2 things you can GIVE or help others with? What are you exceptionally awesome at?
Want to know more about what ASKS and GIVES are? Check out Amber's video – coming soon!