Entertain like a pro thanks to these helpful hints from Camp Trippalindee's head chef Shanna Pacifico:
For simplicity's sake, work with the equipment that you already have in your home.
A "7-Layer dip" is always a Super Bowl crowd pleaser. Keep it interesting by rotating each layer from meat to vegetables, and other ingredients you're incorporating. For example, roasted cauliflower dusted with taco meat spices can replace ground beef. And always top the dip with fresh ingredients such as avocado and cilantro.
Lettuce cups are also fun. Pulled BBQ, chicken or pork in a lettuce wrap tastes great topped with crunchy fried onions or White Alabama BBQ Sauce. Another delicious option is grilled shrimp and avocado with fish sauce vinaigrette.
Michelada's brand make a delish beer cocktail. Just add tequila (or an alternate spirit of your choice), rim the glass with a salt and cayenne mix—then voilà, you've created a spicy Mexican beer and lime cocktail in less than two minutes.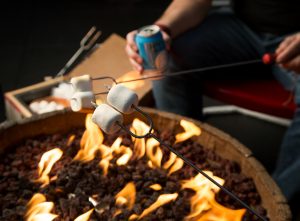 And if you're planning to watch the game out on the town, consider joining Pacifico and Fetch Wisconsin Rescue for the Super Sunday Puppy Pregame Party at Camp Trippalindee. Fed.4, 1 P.M. The Graduate, Madison. graduatehotels.com/madison/restaurant/camp-trippalindee.
Get the inside scoop on other events happening throughout February via BRAVA's online Community Events calendar.