Please note that this information is from the 2017 event.  Check back soon for information on our April 2018 conference!
Looking for some individual guidance in business or life? You can register for an optional 15 minute session during the breaks. Choose from the Darcy Luoma Coaching and Consulting team, or the Summit Credit Union Business Services team.
You can choose this as an option at Registration.
Laser Life Coaching with Darcy Luoma Coaching and Consulting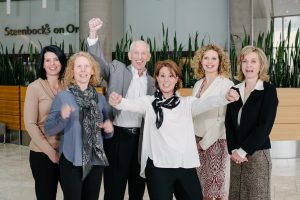 Darcy Luoma and her team of certified life coaches will be on-site providing free 15 minute "laser" coaching sessions to help you gain clarity and see your passions from a new perspective. Come with a topic in mind and experience how coaching can help you bring your dreams to life!
Laser Business Coaching with Summit Credit Union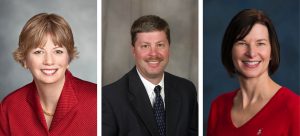 Summit Credit Union's Dana Hoffman, VP Business Services, Julie Spitzack VP, Business Services, Jim Holden, VP of Business Services, Alma Howland, VP Business Credit and Kate Huebner, Cash Management Service Specialist will be providing 15-minute "laser" sessions for you to share your business idea and give feedback on business planning to help you launch your entrepreneurial idea or grow your existing business.