By Shelby Deering | Hygge Gifts Styled and Photographed by Sunny Frantz
Winter in Wisconsin isn't for the faint of heart. Between the below-zero gales, slippery sidewalks and skies enveloped in heavy, gray clouds, even the cheeriest among us can experience low moods. Things aren't all that different in other Northern locales, like Denmark, where some winter days only see seven hours of sunlight. But this is also the same place that was named the second happiest country in the world according to the 2017 World Happiness Report.
So, what is Denmark's secret to surviving dark days and coming out happy on the other side?
The answer lies in the winter-embracing Danish art of hygge, pronounced hoo-gah, a gaining-steam trend here in America and a buzzword that has found its way from Pinterest to the Oxford English Dictionary: "a quality of coziness and comfortable conviviality that engenders a feeling of contentment or wellbeing."
Lauren Anderson, blogger at La Petite Farmhouse, has often written about the topic on her site. She describes it as, "the soft glow of a candle, the warmth of a cozy knit sweater, technology-free evenings and a cup of coffee shared with friends."
These are indeed the main tenets of the longstanding Danish practice. Hygge is also enhanced through homecooked, warming meals.
"When it comes to making food, the hygge style is simple. Good food doesn't have to be complicated. It's about putting everything else on hold and taking a few minutes to make and enjoy a healthy meal," says Mandy Cullen, personal chef and owner of her business, Nourishment.
Anderson and Cullen both practice hygge in their own lives. As a Floridian-turned-Wisconsinite, Anderson describes the concept as a "game changer" for her and her husband, who adhere to wintertime rituals like diffusing favorite essential oils, playing records from their collection and slowing down to make dinner together. Cullen also has a natural leaning toward hygge after the temperatures drops. She says, "Once the weather has cooled down, I bring out my snuggly blankets and wool socks, hang twinkling lights in my living space and light candles in every room of the house."
HOW TO HYGGE
COZY UP TO BLANKETS, WARM CLOTHES AND SOFT TEXTURES.
To ward off chilly temperatures, Anderson recommends a  collection of cold-weather essentials: sheepskin rugs, cable-knit sweaters and open cardigans, faux fur throw blankets and comfy leggings for lounging.
WEAVE IN SCANDINAVIAN-INSPIRED DÉCOR.
Nothing creates a winter-welcoming mood like Nordic pieces. Anderson says elements with a "minimalist, Scandinavian feel" set the scene, like a fireplace or wood-burning stove, Midcentury furniture, Fair Isle patterns, a well-stocked bookcase and fresh, evergreen wreaths.
PRACTICE MINDFULNESS.
In addition to getting cozy, hygge is about living in the moment. Anderson says, "Hygge is beneficial if you're seeking more out of life, if you want to slow down, savor and appreciate each season, and find more gratitude in each and every day." One of Anderson's daily hygge rituals is to "start out each morning with a hot cup of coffee" and, she advises "ditching your cell phone in favor of a book."
COOK MEALS FROM SCRATCH.
Mindfulness can also be applied through cooking, and can bring in another hygge idea: spending time with friends. "The concept of fika, a Swedish tradition of getting together with loved ones over a coffee and a slice of something sweet, is a beautiful example of living a balanced, hygge-filled life," says Cullen. Her top ways to apply hygge through cooking include incorporating "naturally nourishing ingredients"—in-season fruit, whole grains, lean meats, seasonal veggies and sustainably-sourced seafood—and simply using what you have in your kitchen. "Try this at home," says Cullen. "Allow yourself to cook a meal based solely on what you have in your fridge and pantry. Let it be a carefree, creative exercise. Being happy with what you already have is a prominent theme within the hygge lifestyle."
GET OUTSIDE.
It may seem counter intuitive to this cozy way of life, but hygge additionally values braving winter winds and getting active. "It doesn't mean you have to hunker down inside. It's about getting outside in the snow and fresh air to reflect, exercise and de-stress," Anderson says. "The ultimate hygge activities pair winter fitness with enjoying the great outdoors—cross-country skiing, snowshoeing or snowy family walks."
---
LOCALLY MADE HYGGE GIFT GUIDE: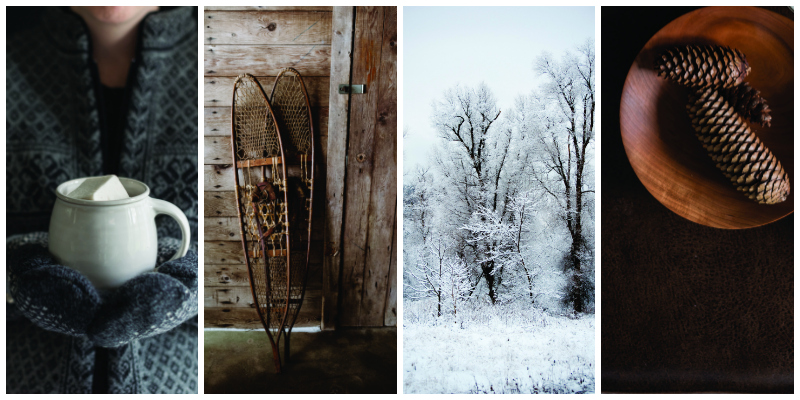 (Far left) Ceramic mug by artisan JD Wolfe, $35, Hatch Art House and Hazel General Store. Marshmallows by Curtis & Cake, $5 for a sleeve of six, curtisandcake.com. Sunniva jacket, $359; Ojebro Skafto mittens, $69; Century House.
(Far right) Cherry bowl by artisan Martha Downs, $75, downsworks.com.
WHERE TO FIND THE MAKERS:
In addition to the web and noted stores, look for these local artisans at the Good Day Market, Dec. 8-9, Madison Masonic Center. oneonethousand.net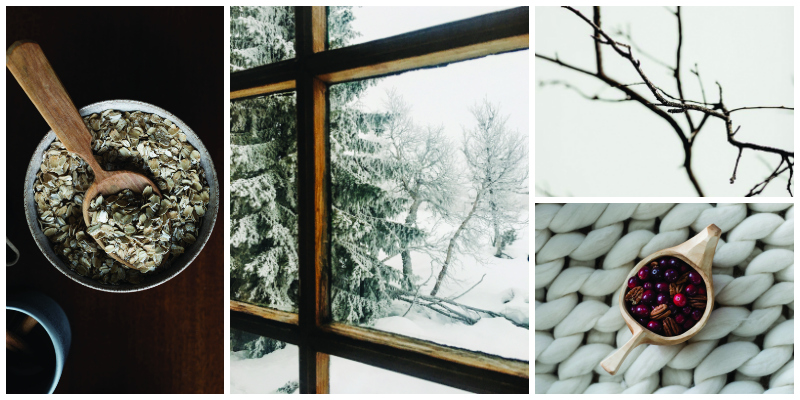 (Left) Wooden spoon by artisan Tom Bartlett of Sylva Spoons, $20-$65, sylvaspoon.com. Ceramic bowl, $26, and crock, $20, by artisan JD Wolfe, Hatch Art House and Hazel General Store.
(Bottom right) Carved bird bowl, by artisan Tom Bartlett of Sylva Spoons, starting at $180, sylvaspoon.com. Arm-knit blanket, with giant roving, by Sarah Eichhorn (DIY kit and class available), $190, oneonethousand.net.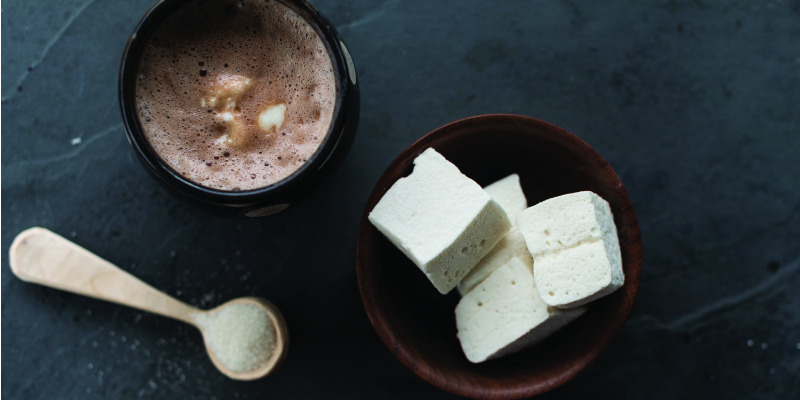 (Above) Ceramic cup by artisan JD Wolfe, $20, Hatch Art House and Hazel General Store. Marshmallows by Curtis & Cake, $5 for a sleeve of six, curtisandcake.com. Walnut mortar and pestle bowl by Martha Downs, prices vary, downsworks.com.