By Kristin Dvorak
June is a month to celebrate for many. Graduates, fathers, family gatherings and the welcoming of true summer weather. It's also Pride Month, so you'll probably see a lot more rainbows this month — the symbol of LGBTQIA+ pride. But, Pride Month is much more than that. This month is dedicated to uplifting all of the LGBTQIA+ people who have faced discrimination over the centuries. In honor of Pride Month, we've rounded up a few pride-related goodies, most of which are made right here in Wisconsin.
A Nod to History
The Wisconsin Historical Society has a variety of pride-related items, from this cute coffee mug to bumper stickers, pins, totes and socks, there's a rainbow-colored gift anyone would enjoy. Also check out their Pride Month archive for compelling stories, images and artifacts "to commemorate the progress and struggle in the LGBTQ community."
816 State St., shop.wisconsinhistory.org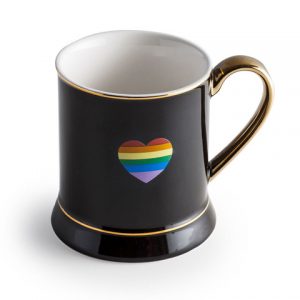 Pride Packages
Anthology has been offering "Good Things, Small Packages" products that feature an assortment of cards, stickers, buttons and other baubles. The packages start at $25 and go up to $60, depending on how many items you'd like included.
230 State St., anthologymadison.com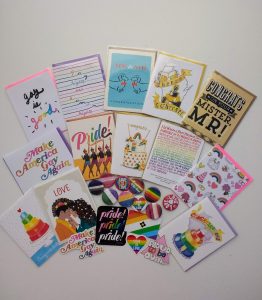 Wine Not?
Level up any birthday gift, party or other celebration with these brightly colored wine bottle labels by Big Dot of Happiness out of Menomonie, Wis., that feature clever sayings like, "Drink With Pride" and "Love is Love and I Love Wine." The labels can be purchased on Etsy for $8.89.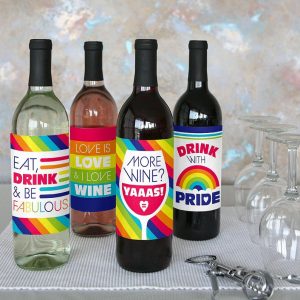 Smell the Rainbow
These rainbow-colored candles by Pixie Wicks Gifts out of Mount Pleasant, Wis., have a different fruity scent in each layer, including strawberry guava, grapefruit mint, pineapple, coconut lime, blueberry, and black raspberry vanilla. Made with soy wax and packaged in a substantial 27-ounce glass jar, it has a 130-hour burn time. Purchase one on Etsy.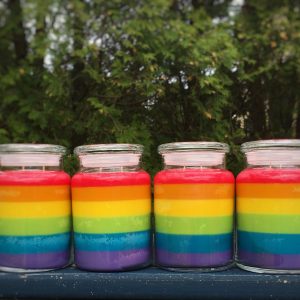 Say I Do
If you know an LGBTQIA+ couple who is married or set to be married this year or next (thanks, COVID), then a customized sign is the perfect thoughtful gift. A Drop of the Rainbow from Black Creek, Wis., creates these vibrant 10.5-inch signs customized with the couple's last name. Purchase one for $30 on Etsy.