Styled and photographed by Sunny Frantz
Wisconsin, Distilled
Give the taste of a Wisconsin supper club to your out-of-town relatives with everything needed to make a Brandy Old Fashioned or bring a bottle of local spirits to your host.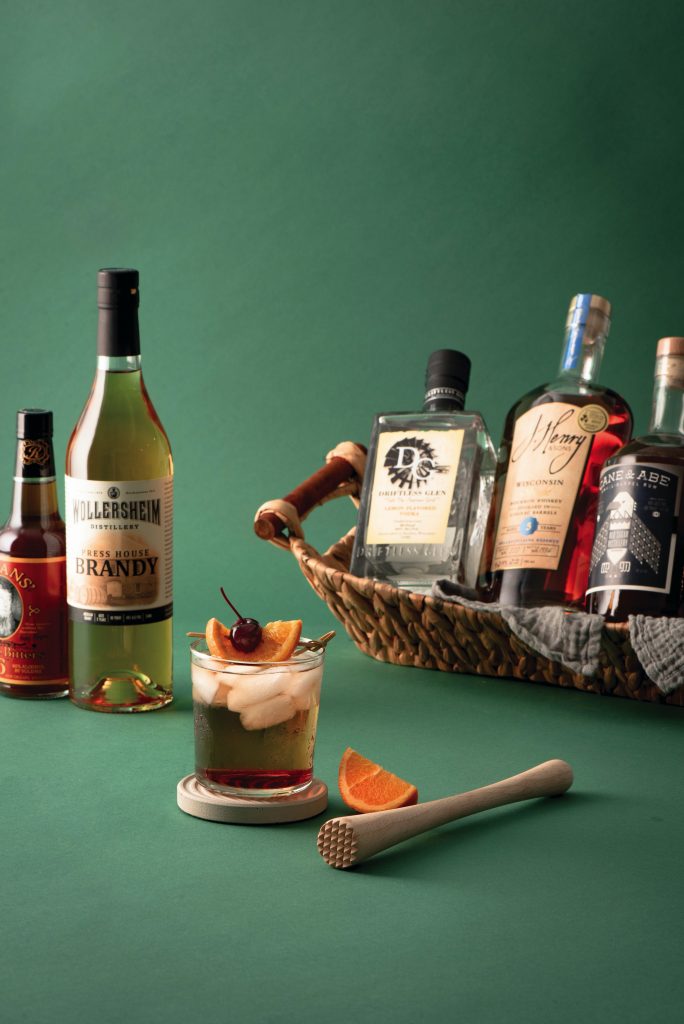 Left to right:
Love You to the Moon and Back
Don't know what to give the man in your life? Try feeding his sweet tooth with bourbon barrel maple syrup or softening his scratchy beard with custom-scented beard oil (that one's as much for your benefit). And anyone would be fascinated by this augmented reality moon replica that comes with a free app identifying craters, the location of the moon landing and more!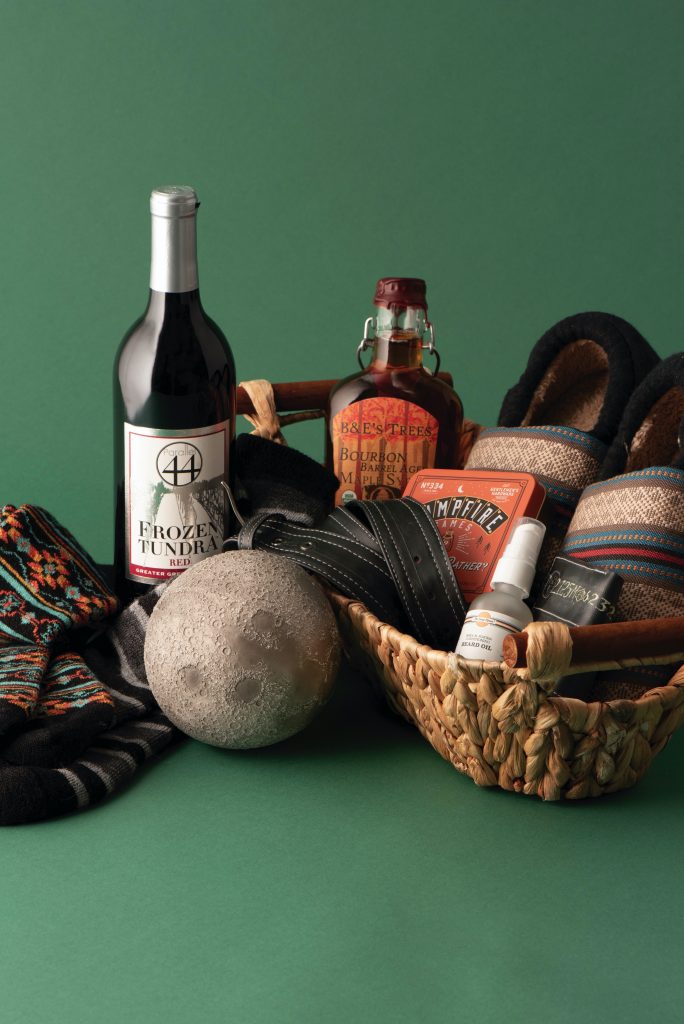 Left to right:
Let's Play in a Winter Wonderland!
Get your loved ones moving outdoors this winter with the right cold weather gear. A new pair of skates or snowshoes could lead to lasting memories.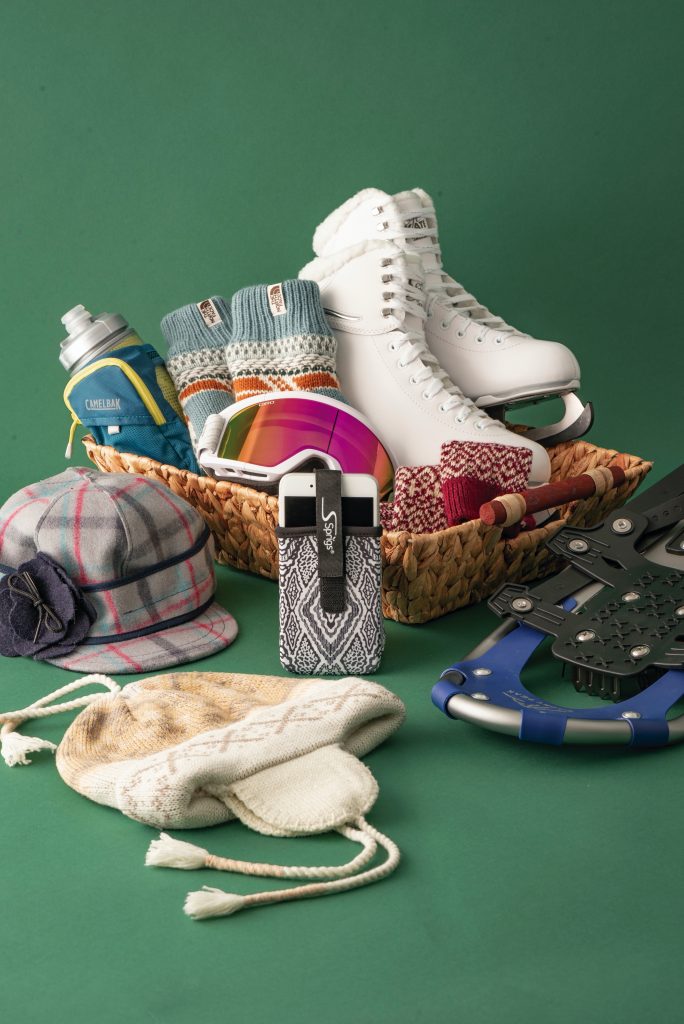 In the basket:
Foreground:
Artsy Outlet
For those who still appreciate a handwritten card, how about giving the supplies to make a handmade one? Young and old alike can enjoy the stress relief of exercising their creative side.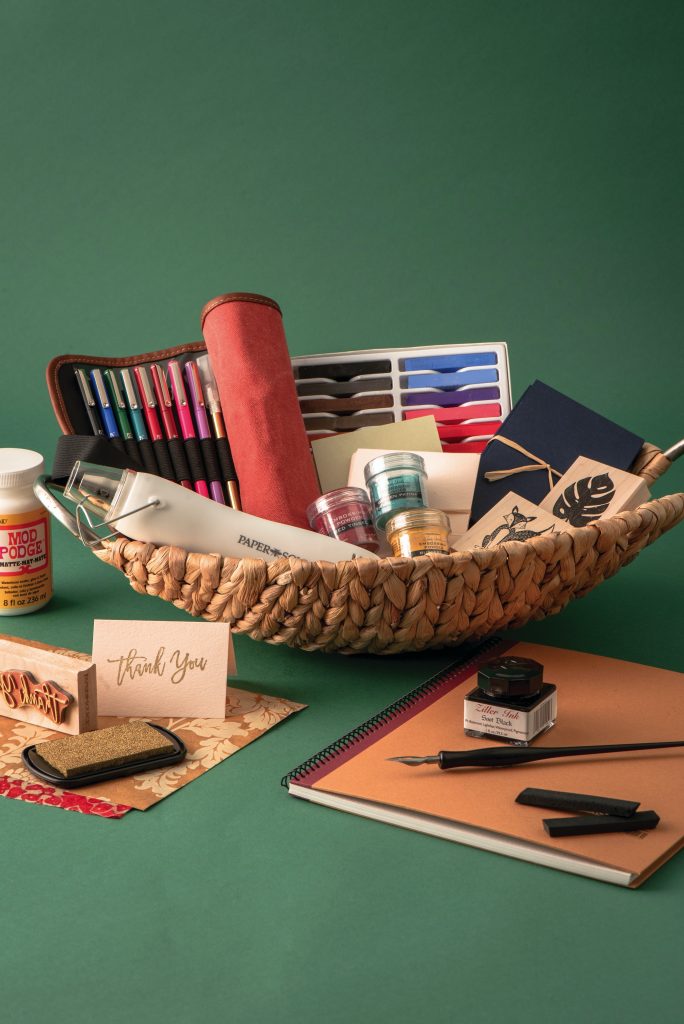 In the basket:
Foreground:
---
RECIPE: Wisco Brandy Old Fashioned
2 ounces Wollersheim Press House Brandy
1 sugar cube
2 orange slices
2 Maraschino cherries Bitters
Ice
Sprite or 7UP
Muddle sugar cube, one cherry, one orange slice and bitters. Add brandy and ice. Top with a splash of Sprite or 7UP and mix thoroughly. Garnish with second orange slice and cherry.