By Shayna Mace | Photography by Sunny Frantz
Sure, s'mores are to campfires like cheese curds are to Wisconsin — a perfect combination. But there are delicious ways to shake up this fire-toasted staple. Let's open up a whole new world of sweet possibilities.
Consider setting up a self-serve "bar" with more than just graham crackers, marshmallows and Hershey's Milk Chocolate bars—ingredients like white chocolate caramel squares, chocolate grahams and Nutella elevate your s'mores a notch above the ordinary.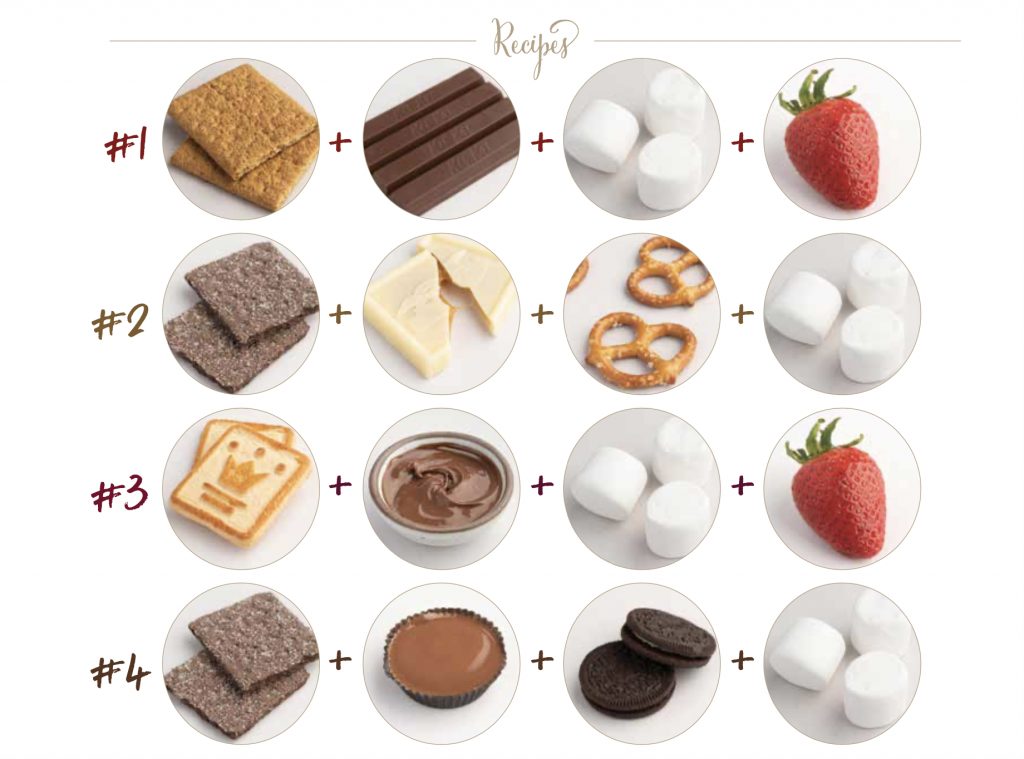 TRY THESE COMBINATIONS, ABOVE:
Cinnamon Graham crackers + Kit-Kat bar + marshmallows + strawberries = A sweet sandwich with a bit of crunch
Chocolate graham crackers + white chocolate caramel square + pretzels + marshmallows = A sophisticated twist
Chessmen cookies + Nutella + marshmallows + strawberries = A chocolate-covered strawberry treat
Chocolate graham crackers + Reese's Peanut Butter Cup + Oreo + marshmallows = An indulgent peanut butter and chocolate delight