By Candice Wagener | Photographed by Hillary Schave
"There isn't a dull moment and you make something different every day," says Julie Przybylski, of catching the restaurant bug during her first job at age 14, slinging pizzas in her hometown of Solon, Ohio. Przybylski and her husband Noah opened Nook on the near east side in November 2018.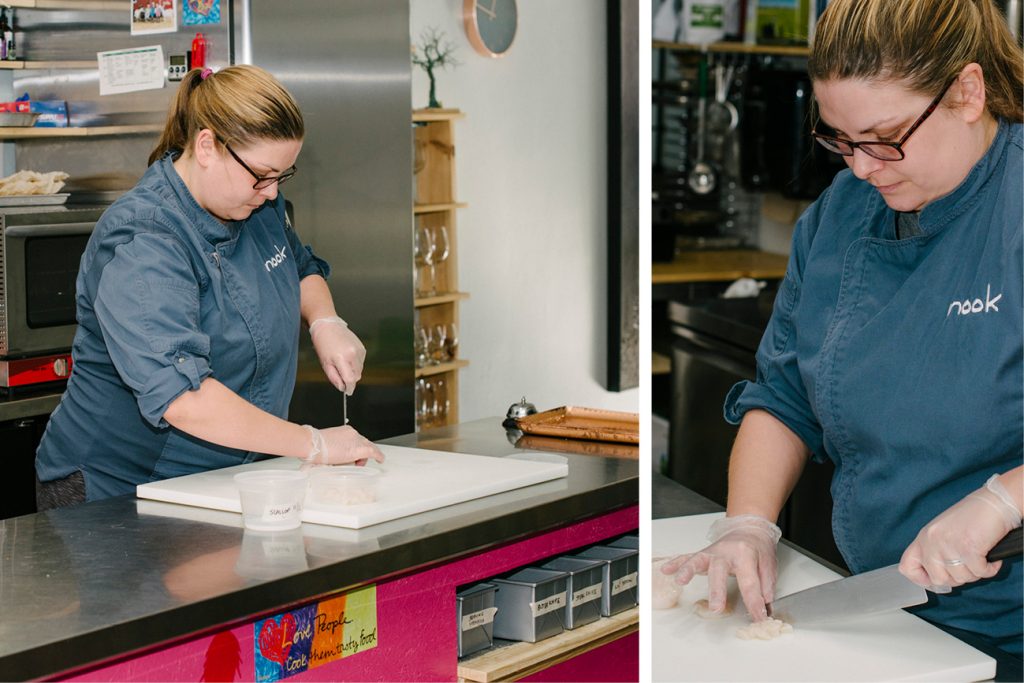 Nook's offering is unique to Madison diners — a 13-course tasting menu served in an intimate setting akin to being at an exquisite dinner party. It's a perfect spot for that special occasion or romantic date night. The Przybylskis achieved this lifelong dream of restaurant ownership after years of very inten- tional planning. "I have been a chef for other establishments all of my life, and to be able to work hard and save enough money to make something of my own is priceless," says Przybylski. "It gives me a sense of confidence that you can't find anywhere else."
Because of their small-scale operation, managing pandemic precautions is fairly easy and Przybylski believes "big-box" restaurants may become a thing of the past. She and Noah have also had ample time to forage ingredients, fueling more creativity into their menu.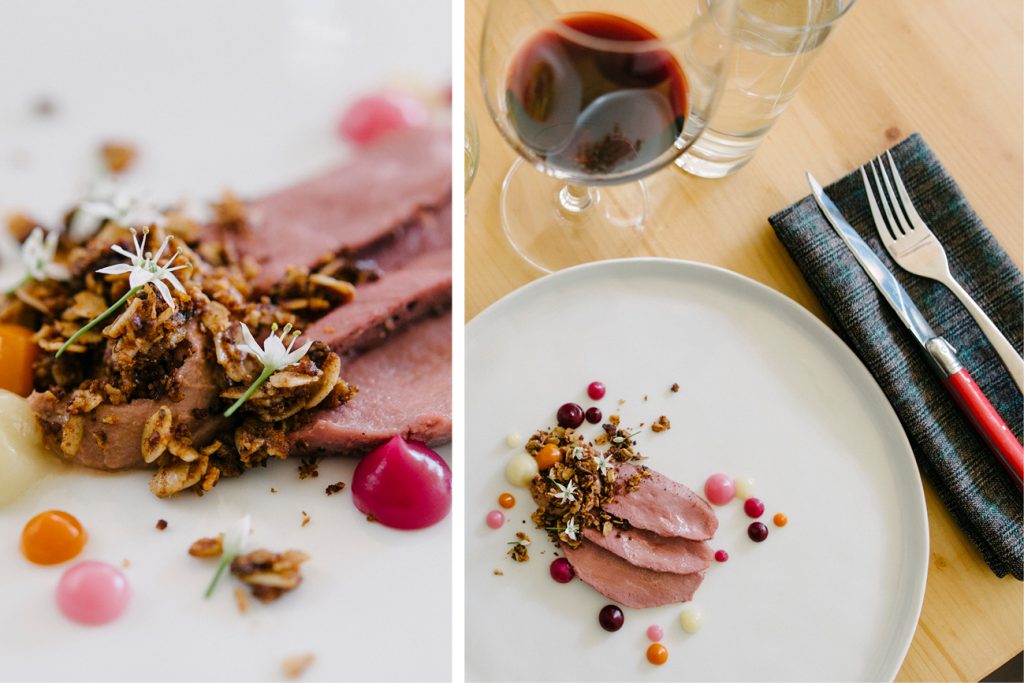 The couple met at Chicago fine-dining icon Everest, where Przybylski credits Noah for enhancing her culinary skills and, more importantly, looking past gender lines. "He knew that everyone had to work together for the greater goal of making the food the best that it can be," she says. "We understand each other, work well together, and have mutual respect for one another for our strengths and weaknesses with work and personal life. We cannot do this without each other, and we constantly remind each other of that."
Favorite restaurant: "Off Broadway Drafthouse is one of my favorites. The wings and tres carnes sliders are a must every time we visit."
---
Read more about the city's female chefs in our Head of the Table feature.