By Candice Wagener | Photographed by Hillary Schave
Opening amidst a pandemic is not for the faint of heart, but that's exactly what Joslyn Mink and her team at Settle Down Tavern took on. Despite the odds, their old-fashioned tavern vibe and modest menu featuring an impressive selection of bar snacks and sandwiches has helped them gain a following within the First Settlement District.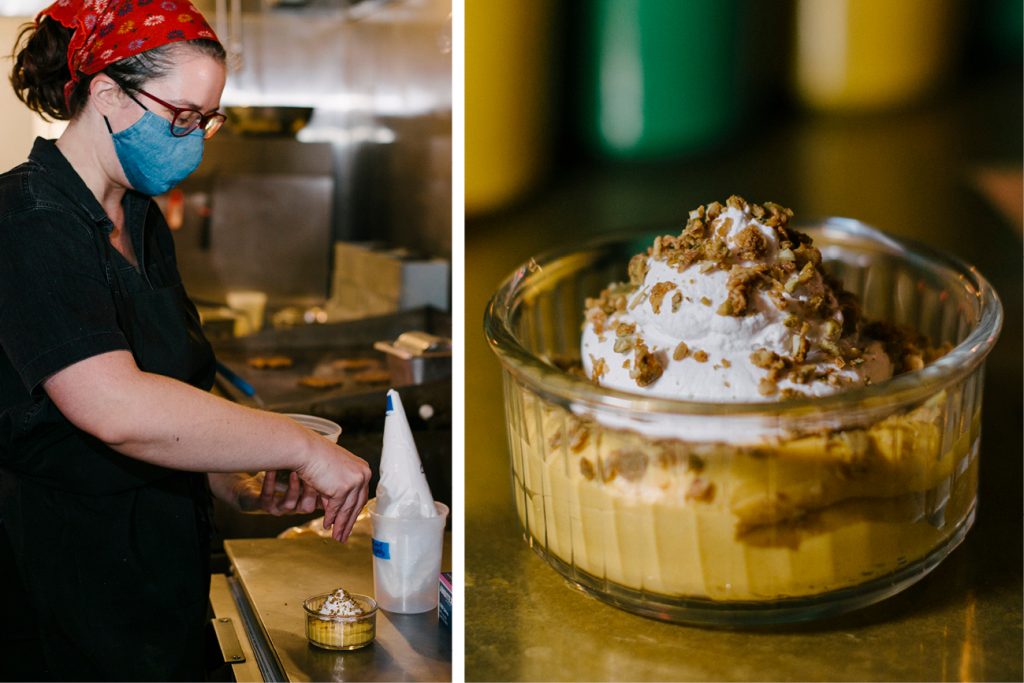 No stranger to the food industry, Mink worked her way through different facets of the Underground Food Collective for six years, starting in pastry at Forequarter and ultimately managing the (now closed) Underground Butcher. From there, she did pop-ups with her partner Charlie Denno under the name Bastard Dining. Now she's using her experience to run the kitchen at Settle Down.
She's invested in using her authority to bring about a more equitable and positive environment within her kitchen, doing away with the alpha-male dominant trends of the past. "I feel proud to be a part of the wonderful community of women working in the food industry in this town," says Mink. "And I hope to be a part of making changes within the industry. Having more women in positions of power within our restaurants alone is not enough — it also means women changing those positions to become more inclusive and balanced."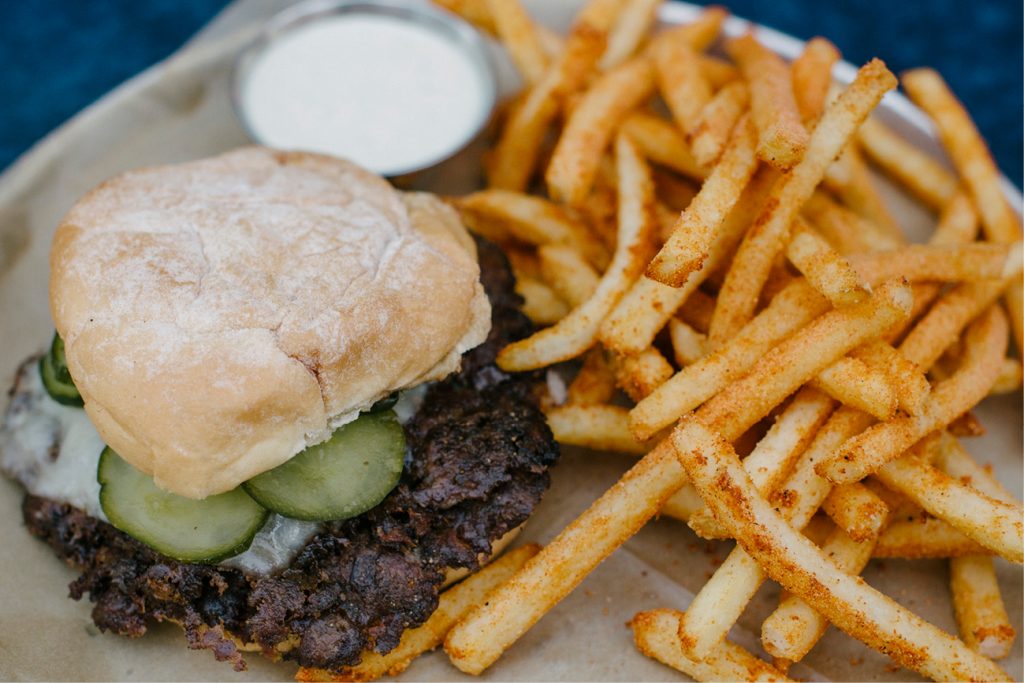 Since Settle Down opened in May, all they've known are COVID-19 guidelines. But Mink looks forward to the possibilities on the flipside. "Once we are all operating at full capacity, we will be a place for folks to gather and enjoy a meal with friends and family, with an added layer of gratitude for being able to do so on both sides of the pass."
Favorite restaurant:  "So many to choose from, but definitely Osteria Papavero, Ahan, Morris Ramen, Harvest, La Taguara, Himul Chuli and Kingdom."
---
Read more about the city's female chefs in our Head of the Table feature.