Maple Syrup Fest
March 18 @ 1:00 pm - 4:00 pm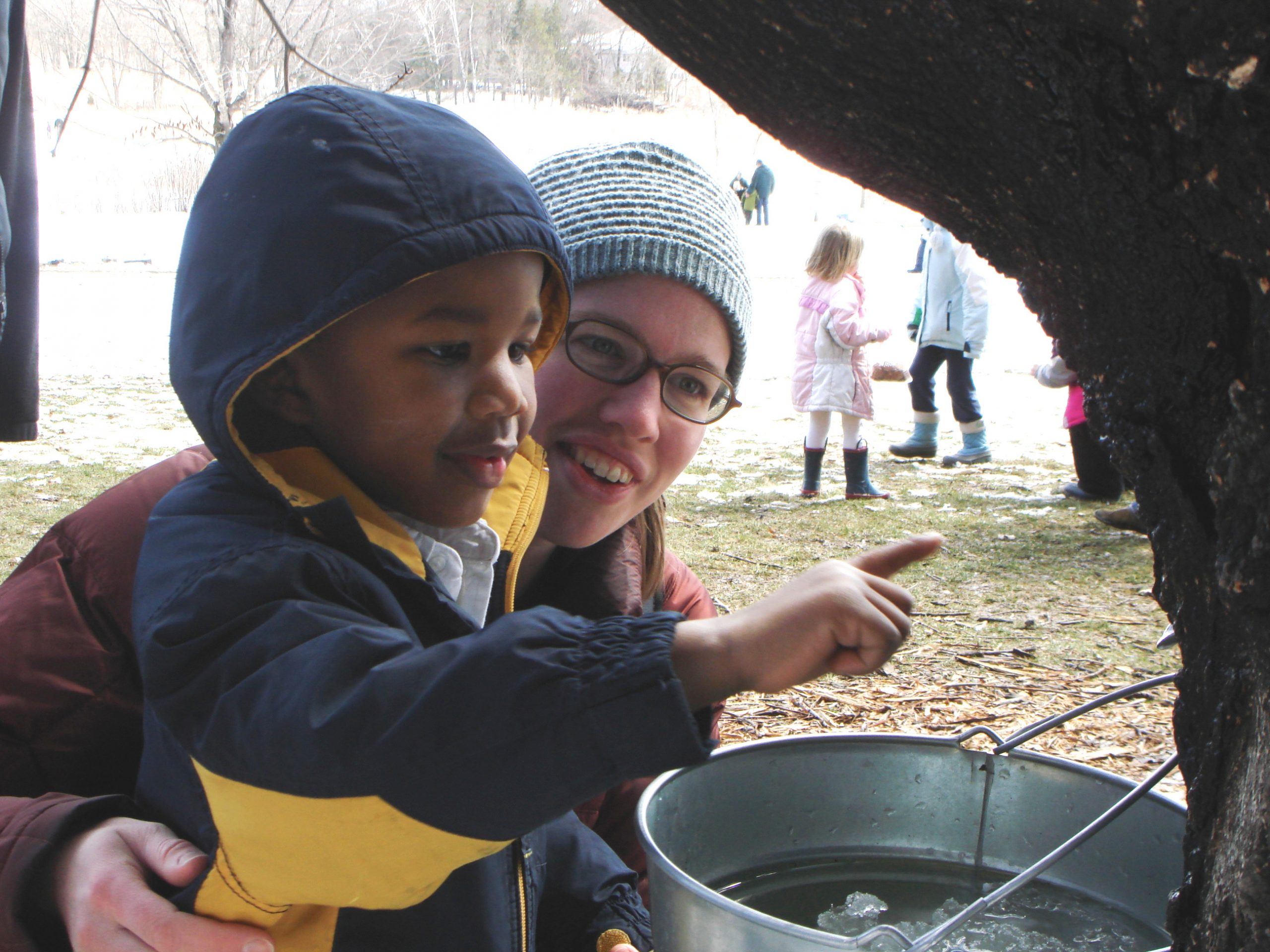 Celebrate spring with Maple Syrup Fest—a family-style festival at the Aldo Leopold Nature Center!
Come one, come all to our unique and unforgettable celebration of the season! This family-friendly event offers a blend of indoor and outdoor activities found nowhere else in Madison. Stations throughout ALNC grounds will lead visitors through the history and science of maple syruping and related activities. Visitors will learn how to tap trees for sap and can enjoy free samples of maple syrup and maple cream. Maple ice cream sundaes will also be available for purchase. It really is a sweet way to kick-off spring!
– Taste REAL maple tree sap
– Test your nature smarts with maple syrup trivia
– Learn how maple syrup is made
– Tour the rustic Children's Shack
– Learn the legend behind the first maple syrup
– Try early 19th century tools and imagine farm life in the 1800s
– Watch maple syrup cooking demonstrations
– For a small fee…enjoy ice cream topped with real Wisconsin maple syrup
This event is FREE and open to the PUBLIC! FREE parking is available approximately two blocks away at Ahuska Park (400 E. Broadway) with a FREE shuttle (runs every 15-20 minutes).
Unfamiliar with Aldo Leopold Nature Center? Join us to learn what we are all about!
No registration required, walk-ins welcome.