2016 THRIVE Career Workshop Series Join BRAVA for this career-focused, action-oriented quarterly professional development workshop series. You'll learn from nationally acclaimed speakers and gain immediate skills and outcome strategies that will create more fulfillment, effectiveness and success in your career-and your life. The entire series is a quality investment in yourself and your staff.

Madison Museum of Contemporary Art
Individual Workshops – $55
---

Coaching as a Management Style | Be More Effective with Less Effort
Darcy Luoma
October 19, 2016 | 8:00-11:45 AM
Coaching is an approach to management—that is, how one carries out the role of being a manager by challenging and developing employees' skills and abilities. This dynamic workshop includes a live on-stage coaching demonstration and explores the different management styles and core principles of coaching as an effective management style that leads to more engaged employees and greater results.
Learn the three-step coach approach: engage (set the stage and build trust), explore (create new awareness and identify what's getting in the way), enact (design actions and accountability)
Understand your personal management style and how to shift it to coaching as a management style
Use a coaching management approach to create a healthy organization and positive culture
Nurture engaged employees using coaching skills that empower instead of micromanage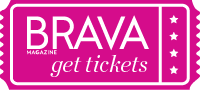 ---
Thank you to our sponsors!
About the Speaker
 Darcy Luoma
Darcy Luoma, certified professional life coach, dynamic facilitator, fun and engaging public speaker, has expertise in leadership, team development, emotional intelligence and personal effectiveness. Her optimistic attitude, playful and intuitive style has helped hundreds of clients achieve remarkable results, including greater work/life balance, a clearer vision, and enhanced leadership. Darcy works with organizations to navigate change and successfully plan for the future by creating high-performing teams through systems coaching, designing and facilitating staff retreats and executive coaching. She is passionate about helping women discover and design a life they love.