By Shayna Mace | Photography by Shanna Wolf
When you're downtown on State Street this summer, be sure to stop in a trio of shops, all owned by longtime retailer Paul Strong.
Strong opened Jazzman, a men's clothing store, in 1980 — and it's a stalwart of the downtown district. This past fall, Strong decided to add women's clothing to the mix by opening Duet by Jazzman across the street, at 307 State St. Duet's next-door neighbor (which adjoins the shop) took over the Jazzman moniker, and sells men's clothing. Strong renamed Jazzman's "original" location (340 State St.) to Soli by Jazzman.
The new shops occupy the former Karen & Co. and Sassafras storefronts, whose owners announced they were permanently closing in 2020.
The boutiques' names all play off of Strong's love of music and jazz, which he says is timeless, and that classic feel carries over into the clothing. Find plenty of staple pieces (jeans, leather moto jackets, tanks) and, well, jazzed-up skirts, dresses and shoes with prints and special touches.
"We thought this would be a…good thing for State Street to have a store for both men and women, so they can shop and have an experience together," says Strong.
307 State St., jazzmanmadison.com
SHOP THE LOOK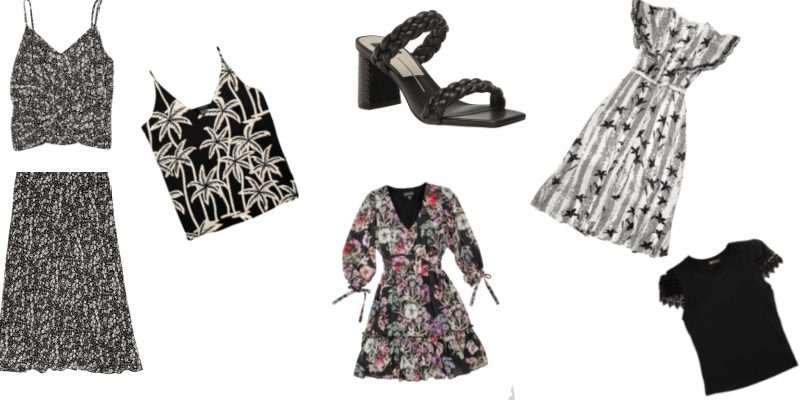 Clockwise, from far left:
Two-piece sets are all the rage, and this Fifteen Twenty camisole and midi skirt can be worn together, or separate. $142 & $165
How fun is the print on this Scotch & Soda tank top? $68
Dolce Vita's Paily braided heels will go with any summer ensemble. $125
Jessie Liu's gorgeous dress can be worn for a number of occasions. $295
Step up a night out in this Niro top with lacy cap sleeves. $98
This moody floral prairie dress by Fifteen Twenty can easily transition into fall. $319