By Candice Wagener | Photographed by Hillary Schave
In the heart of the Midwest, it's always a treat to nibble on overseas specialties. Want to try Parisian delicacies like crepes and Croque Madame? Look no further than La Kitchenette, a charming, cozy little cafe on Williamson Street.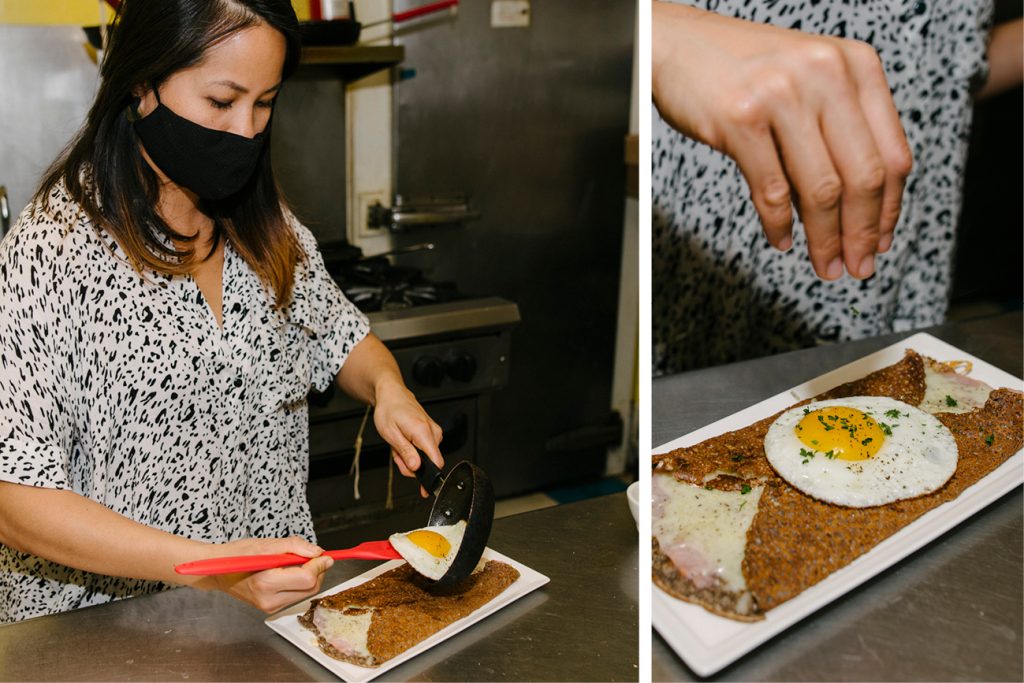 When owner Virginie Ok — whose prior career experience was in the cosmetics industry — found herself relocating from Paris to Madison for her husband's job, she decided to kick-start her dream of opening a small cafe earlier than originally planned. "Because, why not? Madison just appeared as a good starting point and opportunity to start this new enterprise," she says.
Ok has no formal training but regularly hosted friends and family at home, trying out new recipes on them. She also attributes her culinary savvy to growing up in France, raised by Cambodian parents. "So my mouth and nose were used to various flavors and smells and did influence my curiosity and taste about food," says Ok.
Because of its small size, La Kitchenette hasn't been open for indoor dining since March. But the bright side is, she's gotten her website updated for takeout orders. Customers can still order their favorites, along with specials like the Tuesday Date Night Deal, a meal for two, including a main dish, side, dessert and a bottle of French wine.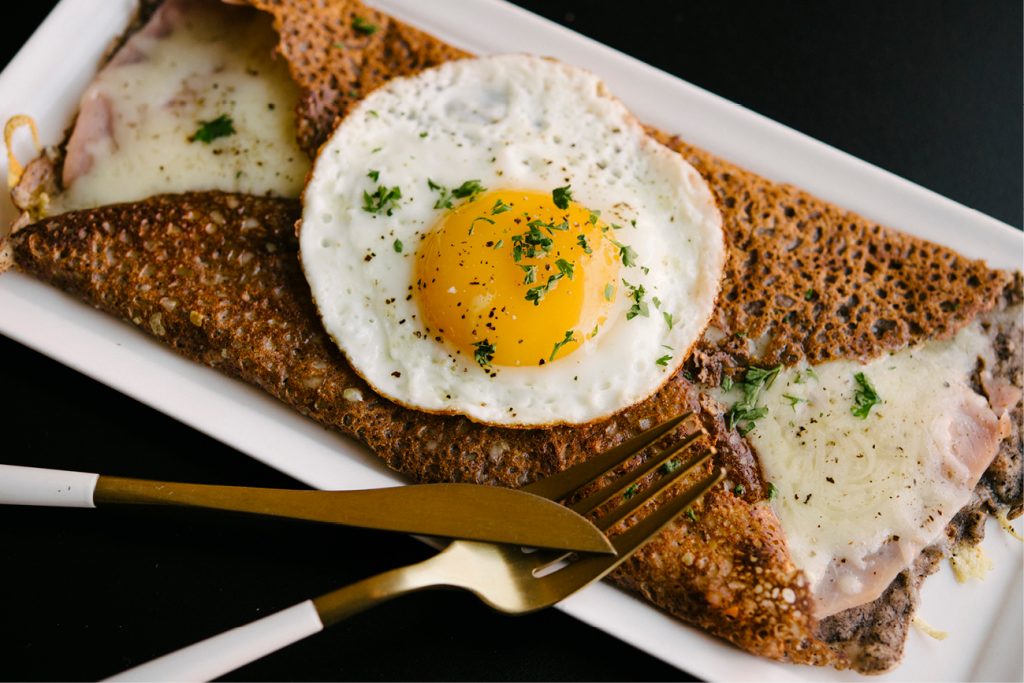 Ok finds the culinary atmosphere in Madison inspiring and refuses to see her gender as a hurdle. "What is great is to see a nice and growing community of female chefs in town, who are supporting each other," she says. "I have never told myself that it would be more complicated because I am a woman. It is a mindset that you have to keep in the long run: being strong and confident."
Favorite restaurant: "I really enjoy dinner from Fairchild! I am glad this new restaurant opened."
---
Read more about the city's female chefs in our Head of the Table feature.