Styling by Shayna Mace and Shelby Rowe Moyer | Photography by Hillary Schave
Runway trends revealed an array of iconic styles from decades past that have been reimagined — like electric hues and matching sets from the '80s, high-collared blouses with ruffled details from the Victorian era and playful prints and muted tones of the '60s.
Pattern on Pattern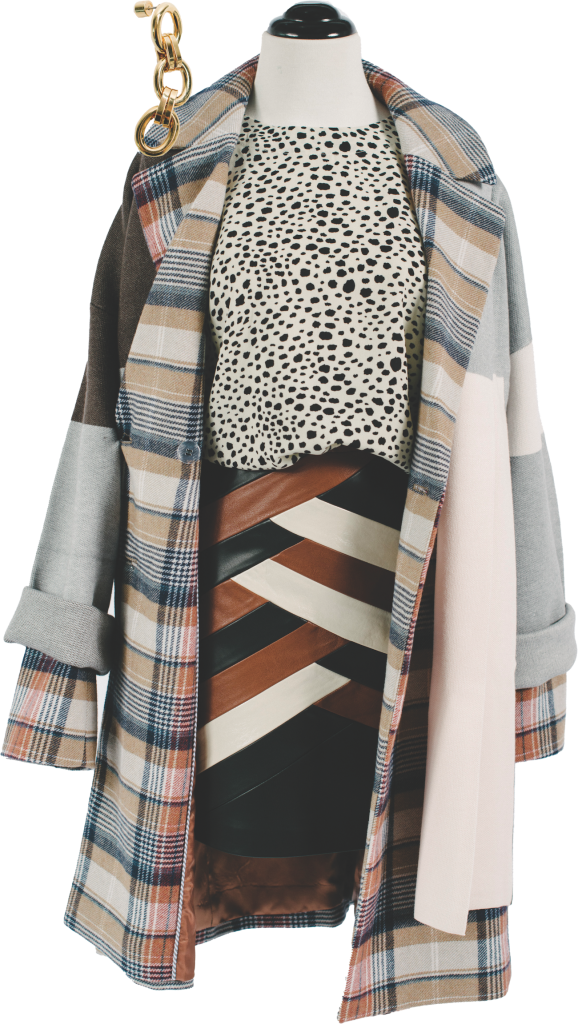 Pull together a print ensemble effortlessly by choosing similar tones for a cool, cohesive look.
Ruffled and Ready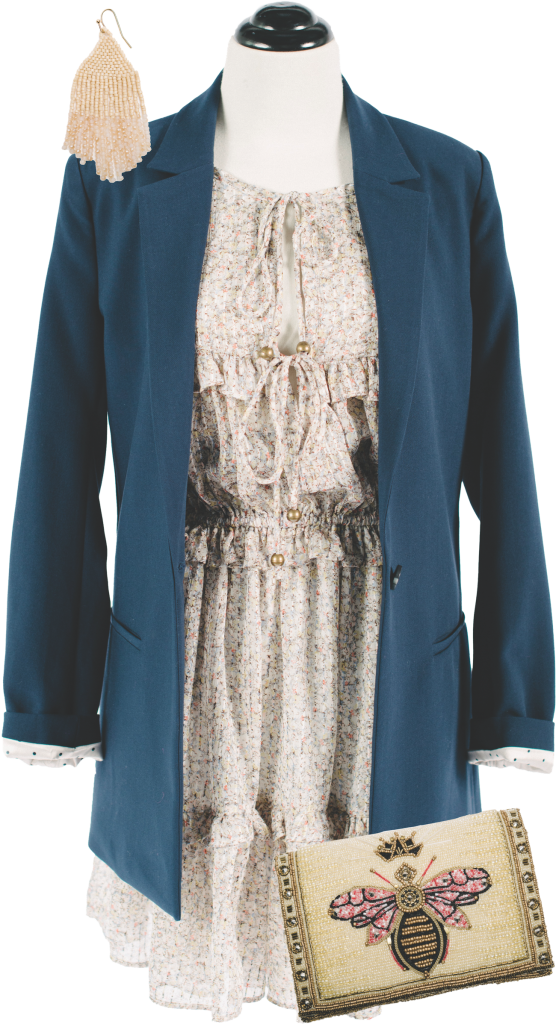 Easy enough for everyday wear or a special occasion, this ruffled dress embodies fall's romantic, Victorian trend.
Polished Pairing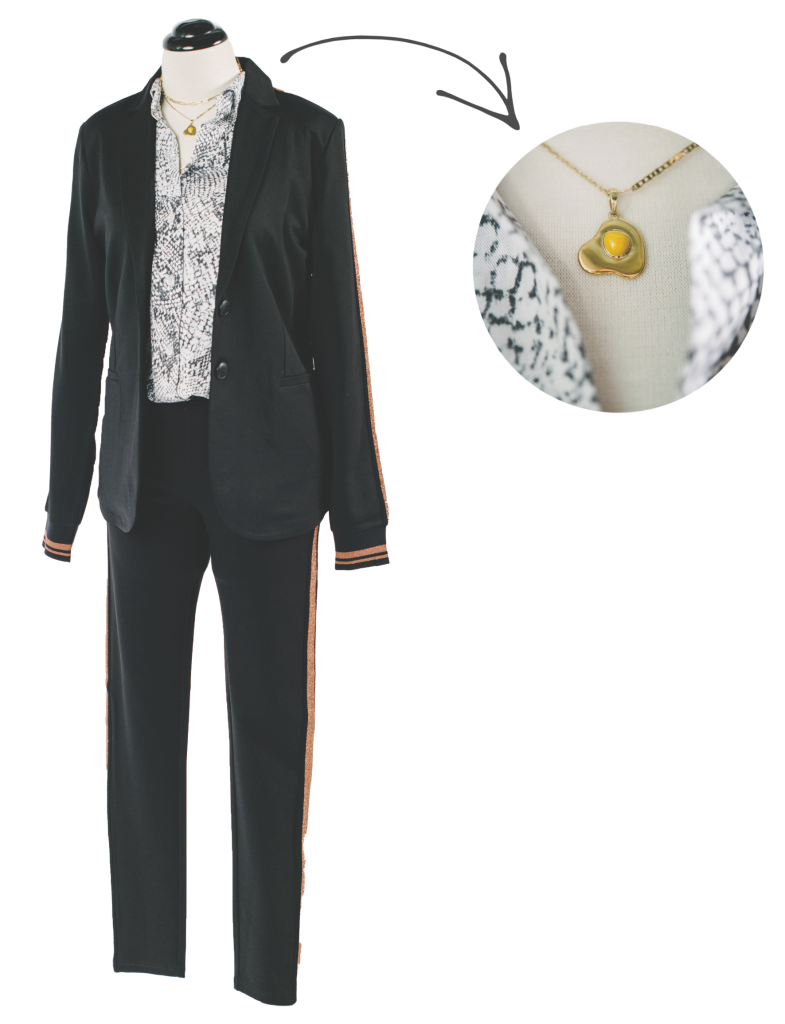 It's your new WFH uniform: A cool "suit" that's sleek, yet comfy (hello, leggings!) — with a sporty side-stripe detail.
Retro Remix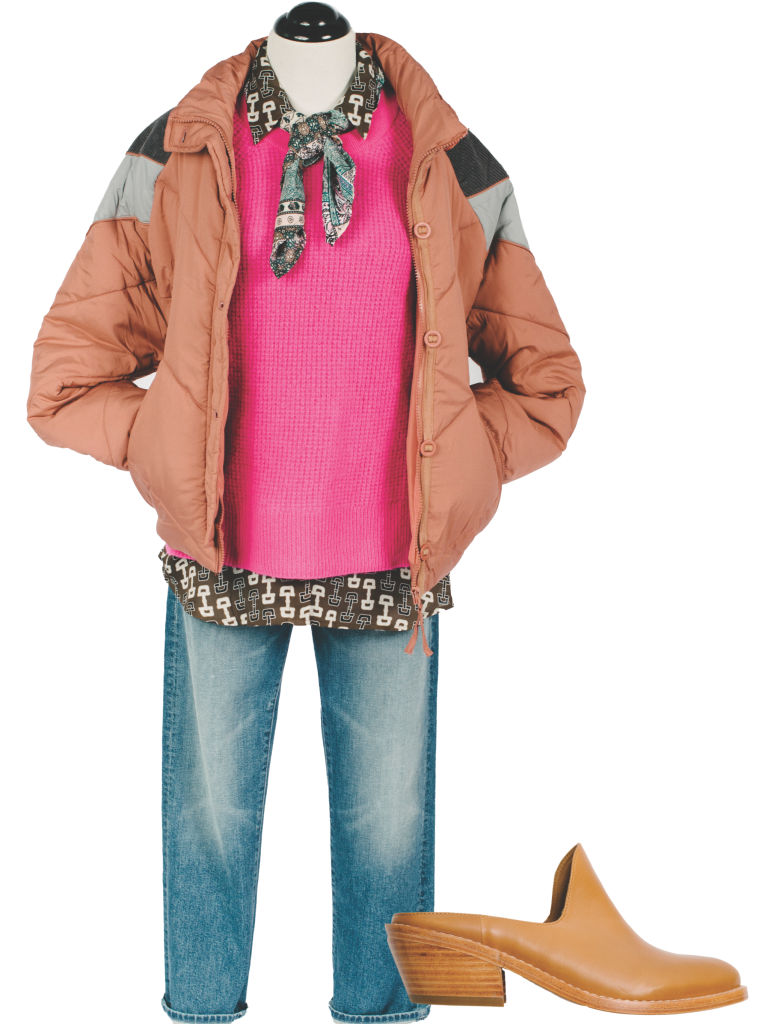 Brights and geometric prints are hot-ticket items for fall. Allow that vivid hue to pop by layering a lighter-toned jacket on top.
Mad for Plaid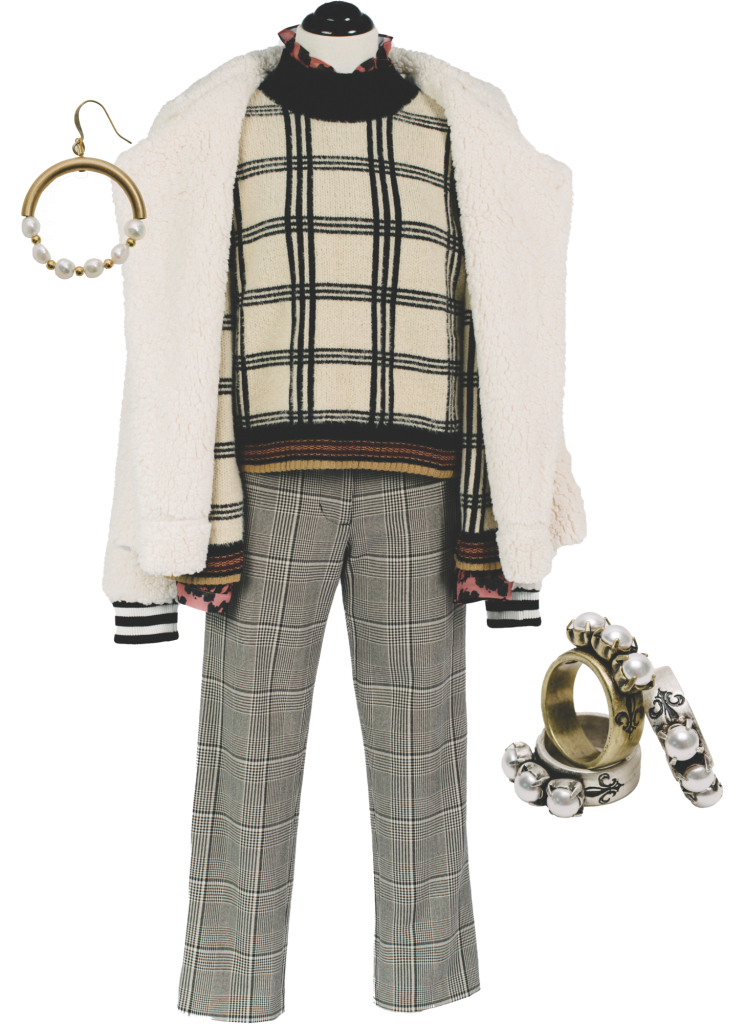 Go bold by pairing up plaid prints! For an extra dose of sophistication,
slip a high-neck blouse underneath, then throw on a sherpa coat for a mega-trending look.