New York Fashion Week is here and the fashionista inside all of us is mentally preparing for even the slightest drop in temperature. Fall and winter bring out some of the best trends and whether you're shopping at Givenchy or H&M, knowing what styles to look for will help you with your seasonal shopping. Here are a few of our favorite cold weather trends, plus three stand-out shows from NYFW, thus far.
Western But Make It Fashion
From belt buckles to hats, the wild, wild West is now one of the biggest trends in fashion. In the past year, more and more influencers and celebrities really started to bring back the flat brimmed hat look and now it's hard to walk down any main street and not see one. In fact, a Huffington Post article says, "The experts at Etsy have seen a 30% spike in searches for cowboy hats—over just the last three months!"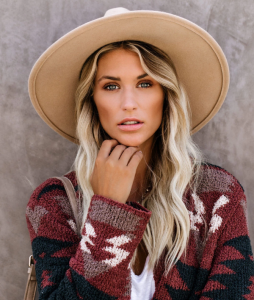 But the Western wear doesn't stop on the top of the head. Next up is the infamous belt buckle. Historically, the buckle has mainly been worn by men. However, like boyfriend jeans, women love to steal styles from their significant others. The Gucci belt had its moment in 2018, but the Western belt is in the spotlight this fall.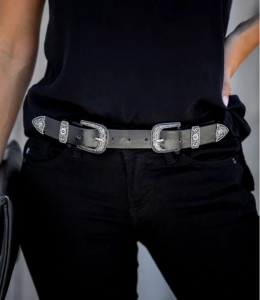 Finally, there's the cowboy boot…but with a bit of a trendy twist. Most commonly, cowboy boots have been seen in the South and often come up just below the knee. The high-end fashion version of these boots are often either low rise, just over the ankles or bootie style that cover a small section of the lower leg. Often with a pointed toe, these shoes are most commonly seen in shades of white, brown or fun prints like snakeskin.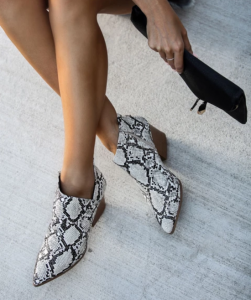 Dressing With The Earth In Mind
A dilemma that many in the fashion industry are facing is the impact that it has on the environment. As a result, many companies are trying to find ways to make their footprint smaller and their clothing and accessories more eco-friendly.
Stella McCartney is a huge mover and shaker in this realm and is proud to say that her designs are "cruelty-free—no fur or leather, use reengineered cashmere and ethically-sourced wool, organic cotton and recycled textiles."
But ethical and environmentally-friendly fashion isn't only for the high-end companies. H&M has a new sustainable line of clothing that's helping to dress the everyday individual in clothing he/she can feel good about.
This trend has been so impactful that individuals are now reconsidering where all of their closet is sourced, including their diamond jewelry. Lab-grown diamonds are also making a splash in the industry and providing couples with a mined diamond alternative that provides peace of mind, while still having all the benefits of a "natural" stone.
Decades Re-Invented
It's not uncommon to see decades' past come back into focus through the lens of the fashion industry. However, we're not just seeing one decade this time around!
The 70s: Can you say disco inferno?! From flare jeans (again) to triangular silhouettes, the looks of the grooviest decade are back in full swing.
The 80s: Hello belted waists and oversized denim.
The 90s: If you asked any 90s teen what one thing she could bring back, there's a good chance she's say her beloved scrunchie. Sometimes it's like the fashion industry reads our minds.
Three Stand-Out Moments During NYFW So Far
BRAVA? How about BRAVO?
If you're a fan of the reality-tv centric channel, Bravo, then you've likely heard about the iconic moment where all the RHOBH cast members walked the runway together. In support of one of the original cast members, Kyle Richards, the ladies took a trip to the upper east side and strutted their stuff in Kyle's own fashion show for her new brand, Kyle & Shahida, co-designed by Shahida Clayton.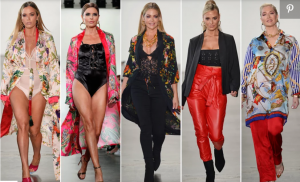 Car Company Fashion?
Hyundai partnered with designer, Zero + Maria Cornejo, to create a capsule collection as a way to start the conversation about corporate responsibility. As mentioned above, the fashion industry is starting its shift towards the green movement and the motor industry has been down this road (no pun intended) for quite some time.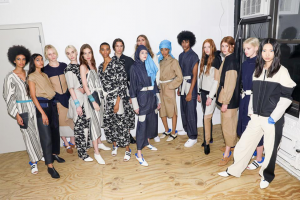 Changing the way we see models
Daisy-May Demetre, a fifth grader from Birmingham, England, became the first double amputee to walk in NYFW for designer Enikö Hegedüs-Buiron. She has become a brand ambassador and will also walk in Paris Fashion Week for the company.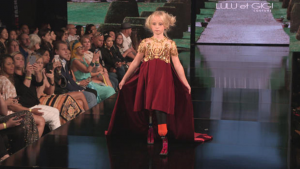 This post is sponsored by Clean Origin.