JANUARY 17-18 | MONONA TERRACE
Well Expo attendees came out for two days of health and fitness at the Monona Terrace this January. The event featured 17 free fitness classes, plus cooking stage demonstrations and hundreds of exhibitors offering advice and products for everything wellness-related.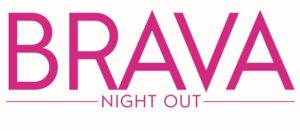 DECEMBER 12 | RUBIN'S FURNITURE
Over 100 guests joined together in the holiday spirit to enjoy complimentary wine, beer and appetizers at Rubin's showroom on the West Side of Madison. The showroom transformed into its own winter wonderland, complete with a "make and take" craft station, where guests had the chance to create DIY wine bottle toppers that looked like Christmas gnomes!

NOVEMBER 23-24 | ALLIANT ENERGY CENTER, MADISON
This year Madison Women's Weekend celebrated two successful makeovers, one winter fashion show, two a cappella performances, countless beauty services, loads of shopping, tasty treats, a lesson on body composition, six unique craft projects, several fitness and dance classes, and more! Thank you to all who attended this year's Madison Women's Weekend and of course, we couldn't have done it without our lovely vendors and sponsors!