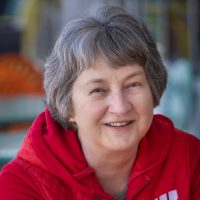 Mary Bergin
Midwest travel, regional foods, German heritage and eco-friendly destinations are of deep interest to Mary, a sometimes-prolific freelance writer and three-time Lowell Thomas Award winner. She's a freethinker, adequate cook and Badger sports fan who shares a Madison home with longtime partner Dick Franken and their two near-perfect cats, Siena and Doolin. "Wisconsin Supper Club Cookbook," Mary's fifth book and in its 11th printing, covers pickled mushrooms, perfect hashbrowns, pumpkin cheesecake and lots more. Next up: her book about exceptional small towns in Wisconsin, coming from Globe Pequot in May 2023.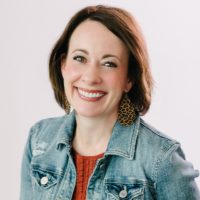 Mom, fundraiser, blogger and ardent reader, Laura is also a reviewer for Readers Lane. When she's not helping people find their perfect book, she profiles local women and their literary choices in BRAVA's "On Her Bookshelf" column. Check out what Laura is currently reading by following her on Instagram @laura_at_the_library.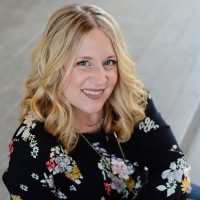 Shelby Deering
Shelby is a Madison-based lifestyle writer specializing in home design, wellness, mental health, and travel, among other topics. She has contributed to Good Housekeeping, Martha Stewart Living, Domino and more. When she's not writing, you will find her hiking a local trail or spending time with her husband and corgi, Dolly.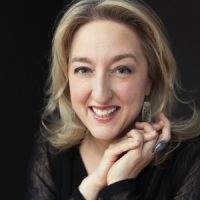 Nicole C.W. Gruter
Nicole C.W. Gruter, MFA, has been writing and performing for decades in Madison, New Orleans and beyond. Her radio dial is set to WORT FM, her GPS is set to any given Wisconsin state park and her alarm is set to as late as possible. She is the owner of organizing business Positive Space, where she helps people focus on downsizing and starting new life chapters.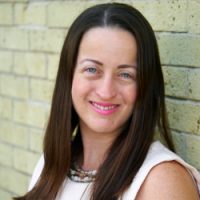 Kristine Hansen
Profiling unique architecture, travel destinations and innovative culinary trends is a passion of Kristine's, with her articles appearing in outlets such as nationalgeographic.com, fodors.com, travelandleisure.com, realtor.com and architecturaldigest.com, as well as Milwaukee Magazine, BRAVA and At The Lake. She's the author of three books about Wisconsin: "Wisconsin Cheese Cookbook: Creamy, Cheesy, Sweet, and Savory Recipes from the State's Best Creameries"; "Wisconsin Farms and Farmers Markets: Tours, Trails, and Attractions"; and the forthcoming "Frank Lloyd Wright's Wisconsin: How America's Most Famous Architect Found Inspiration in His Home State" (June 2023). She resides in Milwaukee with her husband and two Golden Retrievers — all four of them like to take long walks along the lakefront or in area parks.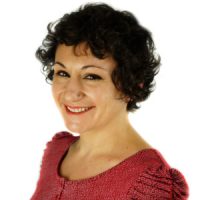 Holly Henschen
Holly is a writer, editor and communications consultant/coach in Madison. She writes on arts, culture and business, edits independently published non-fiction books and helps non-profits engage with their target audiences. A farm kid-turned-financial reporter, Henschen has worked in communications for Wisconsin 4-H Youth Development, UW Cooperative Extension and the Wisconsin Newspaper Association. She loves reading, yoga, meditation, nature, music and other people's pets.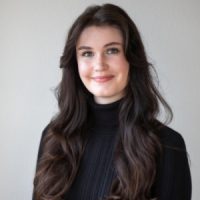 Kate Lawless
Kate is a journalism and history major who is finishing up her last semester at the University of Wisconsin-Madison. For the last three years, she has written for Moda, UW-Madison's fashion and lifestyle magazine, most recently serving as deputy editor. Aside from her magazine experience, Kate has also done nonprofit communications and legal internships which inspired her passion for working with community-based organizations. After graduation, Kate hopes to continue working in publishing and make some more progress on her mile-long reading list.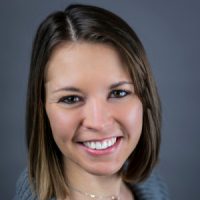 Katy Macek
Katy is a passionate Wisconsinite whose journey has allowed her to call several parts of the state home. She graduated from UW-Eau Claire and worked for the Chippewa Herald in Chippewa Falls and then the Eau Claire Leader-Telegram before moving to Madison in 2019 to tackle copywriting. A passionate storyteller, though, she found herself missing reporting. She relocated again to be the Oshkosh Northwestern's business reporter but still enjoys telling the stories of Madison-area women.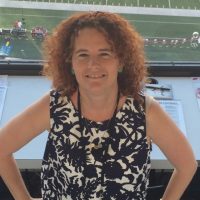 Tamira Madsen
Tamira is a Fitchburg-based sports, lifestyle, health and features reporter whose work has taken her to California, North Carolina, Boston and Elkhart Lake, Wisconsin. When not reading or exploring different walking spots in and around Madison, she's figuring out which European country to travel to next.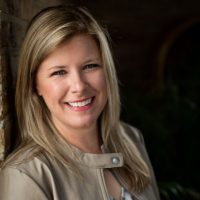 Emily McCluhan
Through almost 20 years of freelance writing for local publications in Michigan, Montana and Wisconsin, Emily discovered a love for digging into the story behind the person. When she's not writing or leading a team of program managers in her day job, you'll find Emily paddleboarding, traveling, running with friends or hiking with her husky mix, Raven. @mcmadtown33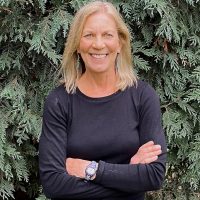 Melanie Radzicki McManus
Melanie writes from her home in Sun Prairie, where she specializes in active travel, fitness and hiking. The author of "Thousand-Miler: Adventures Hiking the Ice Age Trail," she has set a goal of hiking all 11 National Scenic Trails. To date, she has covered 6,500 of the trails' combined 18,000 miles. Melanie is a five-time Lowell Thomas Award winner for her travel journalism.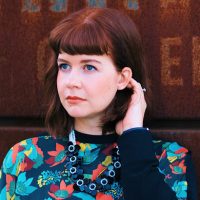 Shelby Rowe Moyer
Shelby Rowe Moyer packed up her two dogs and elderly guinea pig in March 2020 and moved from Seattle to south central Wisconsin so she and her husband could be closer to family. She has contributed pieces to BRAVA, Experience Wisconsin and Lakeshore Living. Moyer began her journalism career as a daily newspaper reporter and later worked as a lifestyle magazine writer and editor. Her greatest loves are fussing over grammar, rummaging for vintage finery, and hunting for obscure and creative cocktails.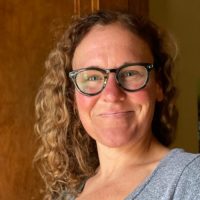 Annie Rosemurgy
Annie is a Madison-based freelance writer who loves to write about health, fitness, food and home. When she's not working on a story you'll find her cycling Dane County's beautiful roads and trails, running through the Arboretum or swimming at Shorewood Pool. She loves to cook (and eat!) and spends months planning her neighborhood-famous summer planters. She lives with her husband, two kids, two grumpy cats and lots of books on Madison's near West side.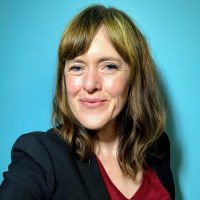 Jessica Steinhoff
Jessica is a Madison-based author, mom, musician and culture nerd. In addition to editing the Isthmus arts section for several years, she has contributed to a variety of local and national publications.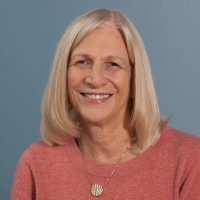 Sue Sveum
Sue is a Madison-area freelance writer who loves writing about any topic, but especially health care and seniors. She likes spending time at home cheering on the Badgers, Packers and Cubs with her husband and golden retriever. And away from home, she enjoys relaxing in sunny Arizona, or visiting her adult children in Denver and Columbia, Missouri.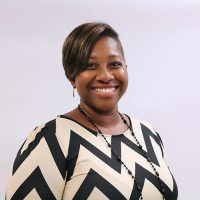 Hywania Thompson
Hywania is a freelance writer originally from the Chicago area. She enjoys spending time with her family, volunteering, traveling to Ireland and attending Andy Grammer concerts.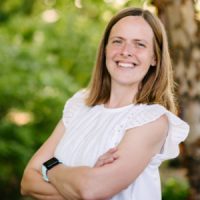 Candice Wagener
Candice Wagener is a regular contributor to BRAVA whose 14-year freelance career has spanned many topics, her favorites involving great food, unique places and inspiring people. A graduate of the UW J-School, she didn't plan to settle in Wisconsin when she first moved from the Chicago area, but she fell in love and can't think of a better place to raise her two boys.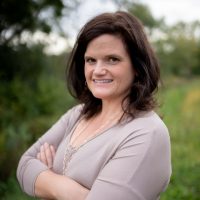 Amanda Wegner
Amanda has worked as a writer and communications professional in the Madison area for the last 25 years. Now the communications manager for the regional wastewater utility, she also moonlights as a fitness instructor, small business owner, graduate student and sometimes doting mother to a teenage daughter. In her free time, she works with her power tools and snuggles her geriatric dog.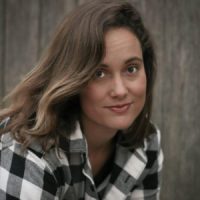 Hannah Wente
Hannah is a freelance writer and health communications professional based in Madison. She has worked for several nonprofits in the area, including the American Parkinson Disease Association and the Wisconsin Council of the Blind & Visually Impaired. When she's not gardening or baking, you can find her at an ultimate frisbee field or paddling on the nearest lake.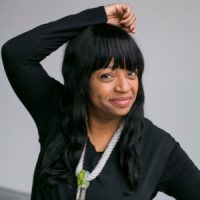 Marla Bergh
Marla is a Madison-based portrait, lifestyle and commercial photographer whose work takes her across the country. She frequently shoots on location around the Midwest and works with clients in her natural light studio in downtown Madison. When not holding the camera, you can find her binge-watching Netflix and enjoying Madison's food scene with her husband and two children.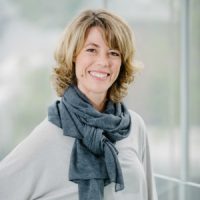 Sunny Frantz
Sunny is a food and product photographer based in Madison where she lives on the west side with her husband, their two kids and a tiny dog. She loves the opportunity photography gives her to connect with the many wonderful businesses and entrepreneurs in Madison.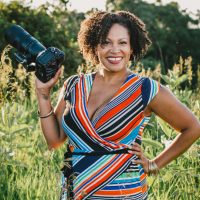 Shalicia Johnson
Shalicia is a native of Madison, Wis., and has been a photographer for BRAVA since 2017. She specializes in lifestyle portraiture and event photography. Through her boutique photography business, ArrowStar Photography (arrowstarphotography.com), she creates stunning heirloom wall art for her clients' homes. @arrowstarphotography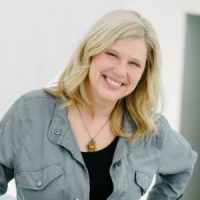 Hillary Schave
Hillary has photographed BRAVA's "Women to Watch" feature since 2015 and has been an invaluable contributor to the package's creative process. Her small business, Azena Photography (azenaphoto.com), specializes in weddings, professional business portraits and boudoir out of her beautiful studio on the east side of Madison. When she is not working, she loves to escape in books, sci-fi/fantasy and the great outdoors. During the summer, her camping gear is always packed and ready to go at the door for last minute chances to spend time with her family and friends away from the city. @azenaphotography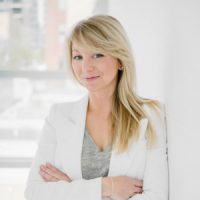 Shanna Wolf
Shanna is a freelance photographer with a background in advertising and communications, specializing in portrait, documentary and interior photography. Her style is bright and clean and she is drawn to simple aesthetics. She loves the storytelling of still photography and being a contributor to projects that are meaningful and positive. Her personal work is focused on travel and wandering, using her camera as her sketchbook. shannawolfphotography.com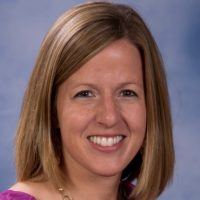 Julie Barber
Julie is a Wisconsin native, currently based out of Kalamazoo, Michigan. She loves bringing order and purpose visually with her award-winning graphic design. Her clients range from At The Lake magazine to Marquette University. When not working, she lives an active lifestyle of traveling, running, cycling, eating great food and enjoying life near the water.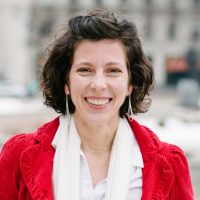 Ann Christianson
A longtime BRAVA collaborator and art director mastermind, Ann is a people person, a go-getter and never says the word "can't." She enjoys helping people and telling their stories of perseverance through design, which is why she absolutely loves working with the BRAVA team. An enthusiast of good coffee, red wine and a well-curated accessory, she also loves her family, friends and dog, Gibson.