Ah, the effortless style of the French. Stylist Lisa Barry, who travels to Paris and elsewhere for fashion shows, says Les femmes combine new with vintage, high with low and classic with trendy, all while exuding a subtle, yet sizzling, sensuality. And, they always start from Ooh la la!
Thinking about attending BRAVA Salon? Here are Barry's tips for Paris-inspired fashion, bien sûr!
For a French look, try sleek and simple silhouettes with neutral and muted colors.
Accessorize with pieces that add a bit of color with a bag or scarf. Edit your accessories: Stick with one or two per outfit.
Lingerie/underpinnings: The French pay just as much attention to what is underneath—it should be just as beautiful as the outfit itself.
Make shoes comfortable and practical, yet stylish.
Collect a highly edited wardrobe—not an overstuffed closet—of well chosen, quality pieces with attention to fit.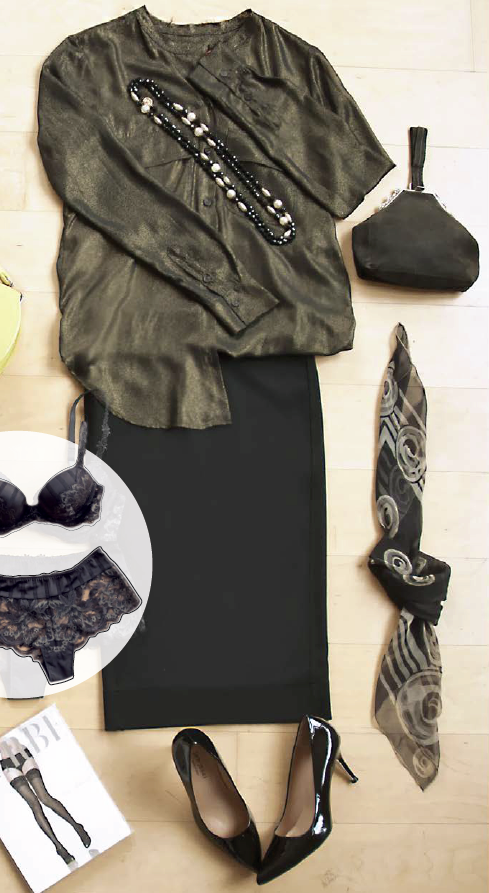 NEW VINTAGE | Raquel Allegra blouse, $490, Helmut Lang pencil skirt, $240; Iona. Vintage necklace, $54, vintage bag, $40, vintage scarf, $10; Iconi. Jon Josef heels, $170; Cornblooms. Gerbe stockings, $48, Simone Perele bra and boyshort, $99; La Lingerie.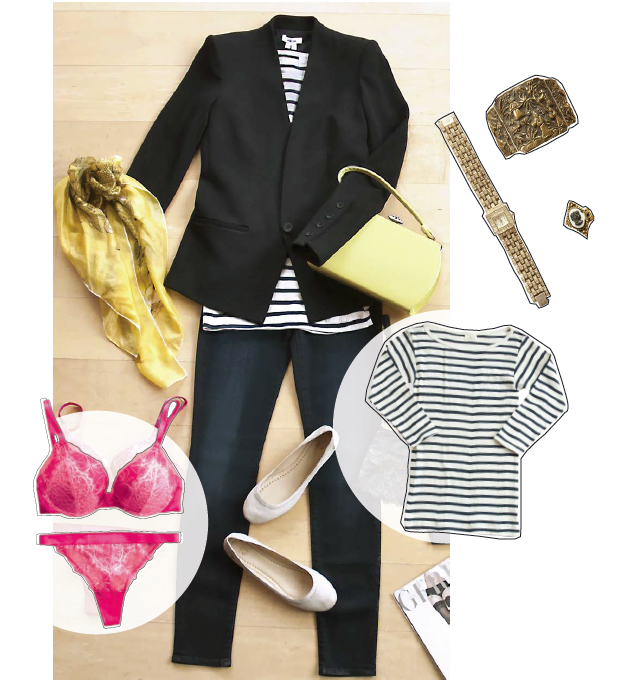 TRES CHIC | Helmut Lang blazer, $460, Small Trades striped shirt, $70, Mother jeans, $210; Iona. Vintage bag, $28, vintage scarf, $24; Iconi. Frye flats, $148; Cornblooms. Passionata bra and thong, $30; La Lingerie. Vintage ring, $18, cuff $22, watch $50; Iconi.