WYSO Percussion Extravaganza!
March 24 @ 1:30 pm - 3:30 pm
$5 – $18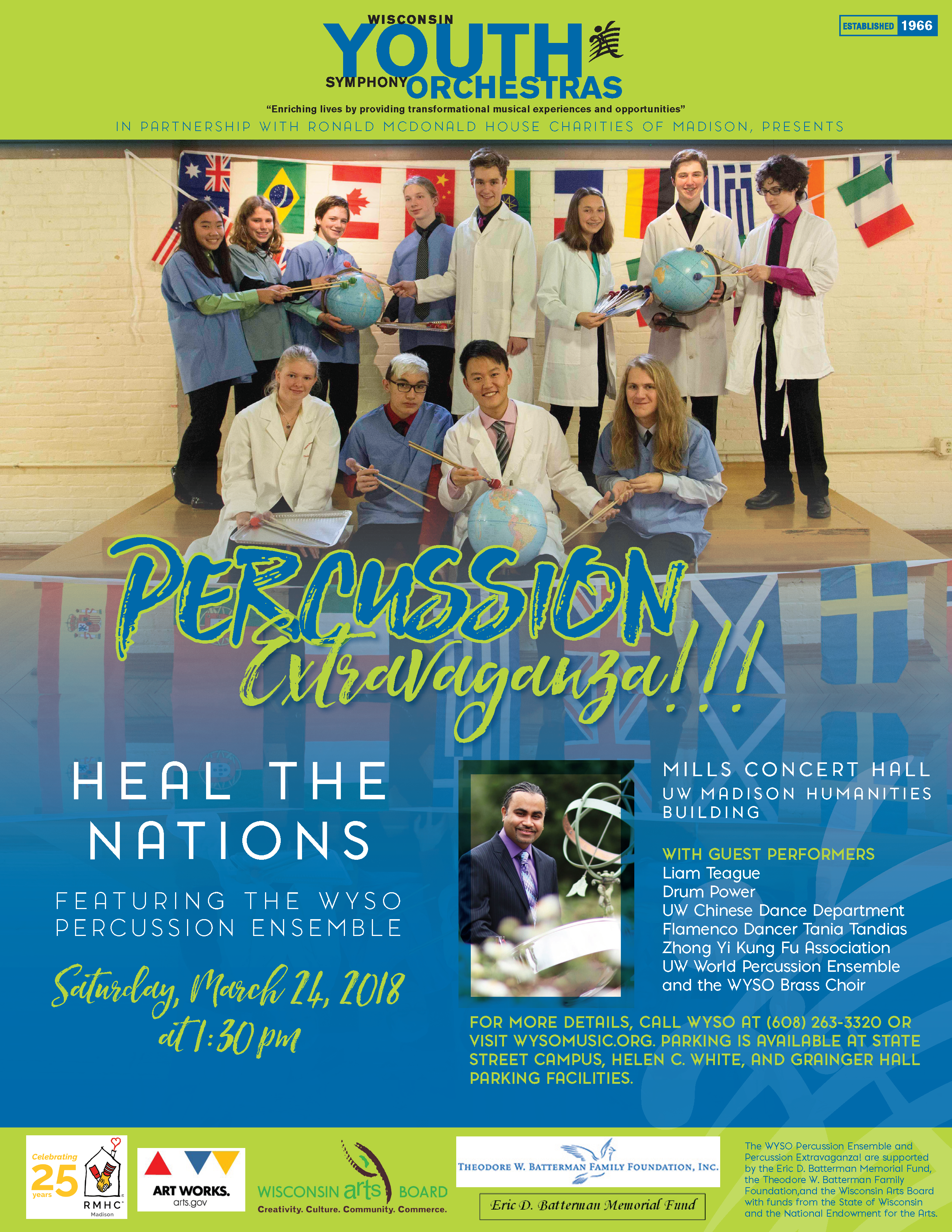 The WYSO Percussion Ensemble is proudly partnering with Ronald McDonald House Charities of Madison to present "Heal The Nations," a WYSO Percussion Extravaganza. WYSO fans can expect a high-energy performance from the Percussion Ensemble, whose guest performers constitute a cultural kaleidoscope. Guests include steel pan virtuoso Liam Teague; pianist Angela Nohl Batterman; Drum Power; flamenco dancer Tania Tandias; UW Chinese Dancers; UW World Percussion Ensemble; WYSO Brass Choirs; WYSO Music Makers; and the Zhong Yi Kung Fu Association. Tickets are $10 for adults, $5 for youth 18 & under, and are available online or at the door 45 minutes prior to the concert.