V05
February 4 @ 7:30 pm - 10:00 pm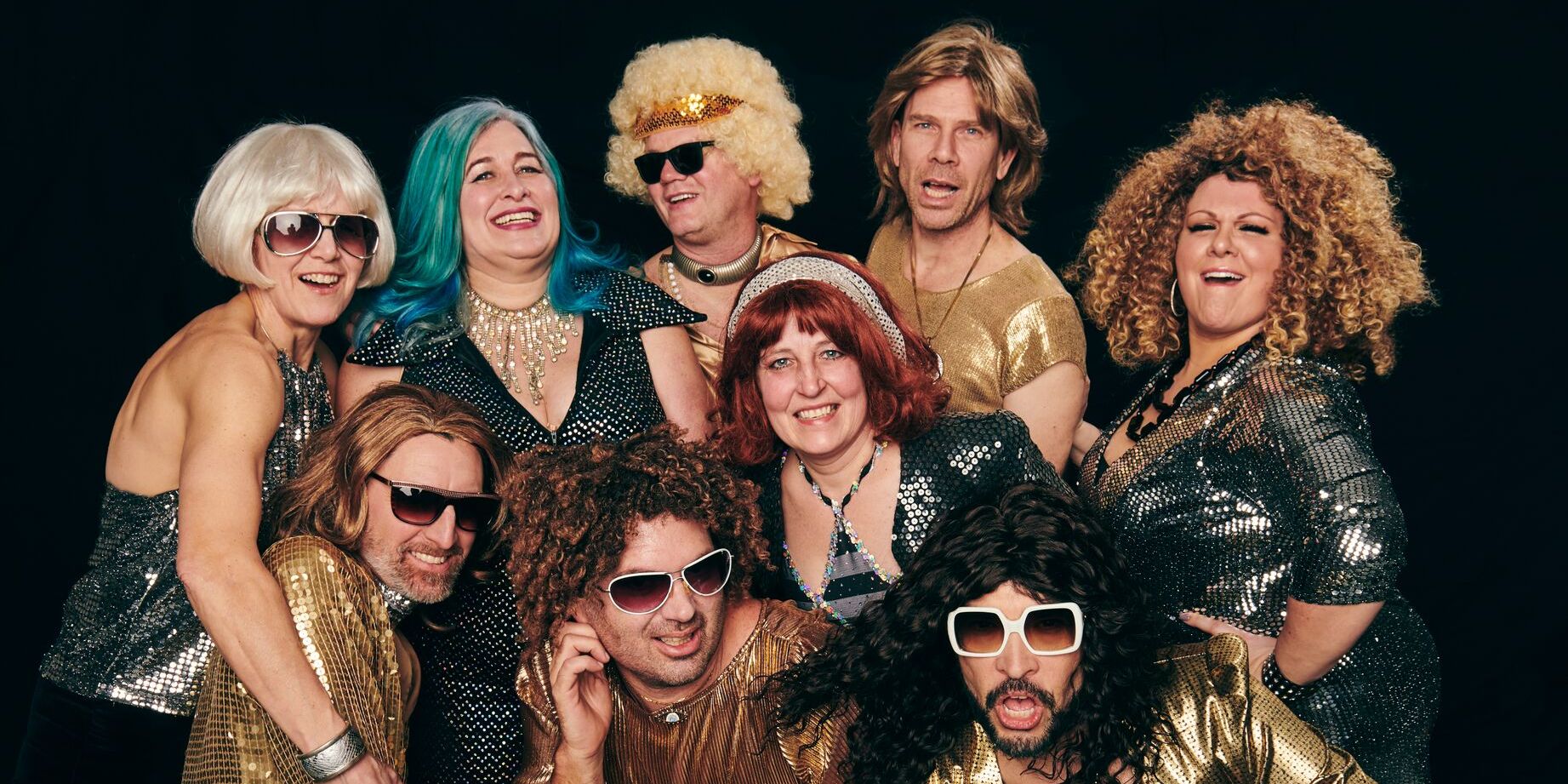 VO5's only goal is to make people dance and they have been doing it for 17 years. The 10-piece band from Madison performs 70's disco and funk covers and some originals.
Videos from their album "Dance Originality" have been featured on MTV. They were awarded "Unique Album of the Year" at the Madison Area Music Awards as well as frequent "best cover band" awards.
VO5 represents the hopes and aspirations of all Americans. They believe that dancing should be an essential part of everyone's revolution. They also believe in peace and justice and the American way, especially if it involves platform heels and lots of glitter.VO5, a 9-piece disco/funk big-band, performs hits by Abba, BeeGees, Ohio Players, Jackson 5 and many more along with tons of groovy originals from their a hot new album, Dance Originality.