Strategic Collaboration for Community Engagement
December 7, 2018 @ 7:30 am - 1:30 pm
$35 – $45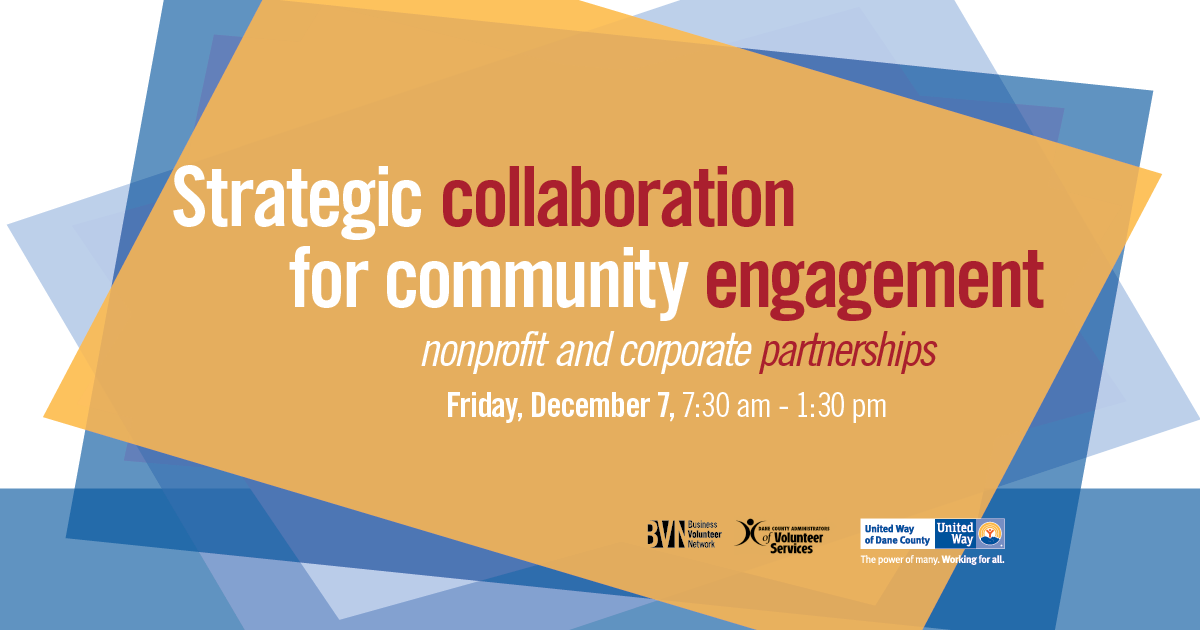 Please join us and see how together we can create an even more dynamic community through the shared impact of stronger and mutually beneficial business/nonprofit partnerships!
This unique conference will bring together the Dane County business and nonprofit sectors to create effective partnerships for community and volunteer engagement.
Participants will hear from representatives of local companies about how they have implemented best practices to engage employees, find meaningful opportunities for both short and long-term commitments and worked in partnership with nonprofits to make the best experience possible for both parties. Local nonprofits will share their best practices for how they have developed effective models that meet their needs as well as those of their business partners.
There will be sessions targeted for the business community and sessions for nonprofits, as well as sessions for everyone together.