Spanish Tapas Night
October 13, 2022 @ 5:30 pm - 8:30 pm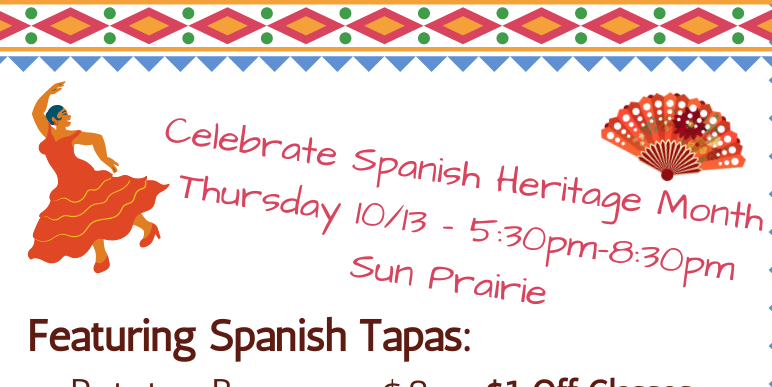 Come to our Sun Prairie location Thursday, Oct. 13th from 5:30 pm – 8:30 pm and enjoy Spanish-influenced tapas and live music by Zerxio (Spanish Guitar Solo Artist).
We will be featuring Patatas Bravas and Spanish Mussels as well as offering $1 off a glass of Sangria.
No reservations are necessary, the full menu is still available.
See you there!