S'mores, Books & Cocoa with Author Marnie Mamminga
December 8, 2018 @ 7:00 pm - 8:00 pm
$10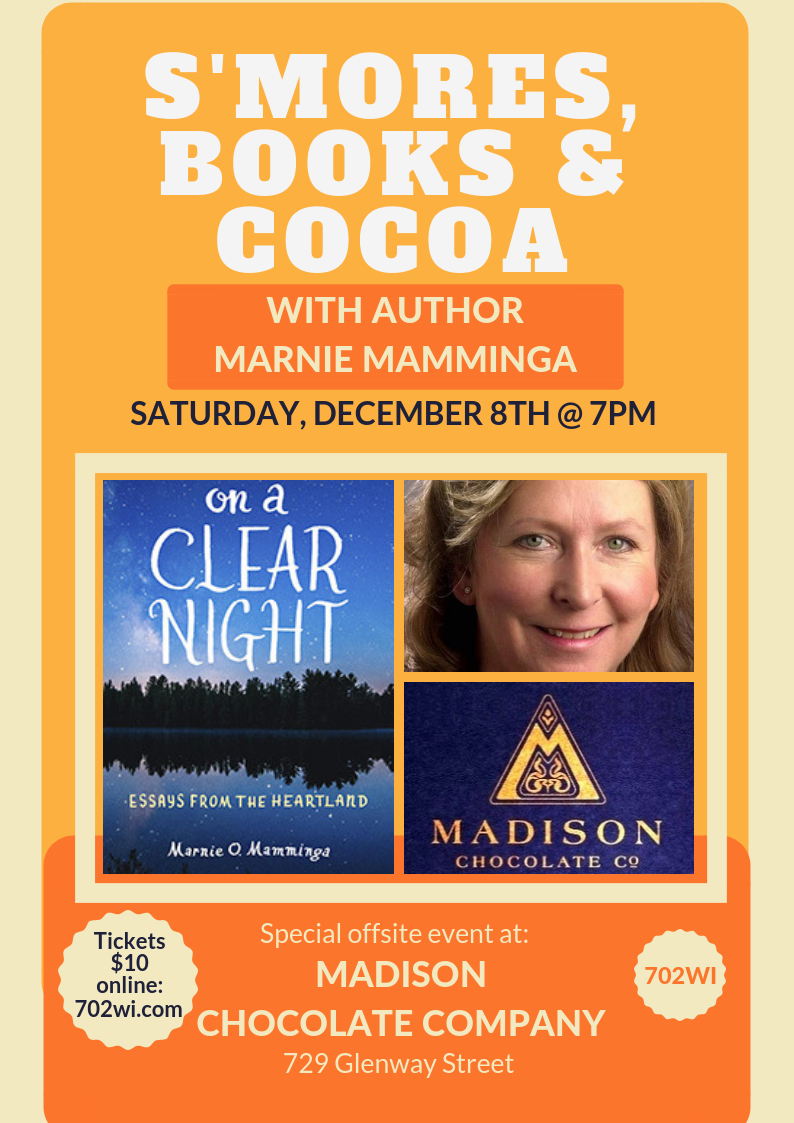 702WI invites you to warm up at Madison Chocolate Company with author Marnie Mamminga on Saturday, December 8th at 7pm for a special off-site event featuring s'mores, cocoa, and conversation!
Mamminga will discuss her latest essay collection On a Clear Night, and Madison Chocolate Company will provide the sweet treats. A book signing will follow. Tickets available at https://bit.ly/2SYeC3H
In this dazzling new collection, bestselling author Marnie O. Mamminga details the common experiences that unite those of us who live, love, and work in the heart of the country. With insight and humor, Mamminga chronicles a wide range of small but significant everyday moments: the anxiety of taking a teenager out for driving lessons, the nostalgic pleasure of watching the Cubs at Wrigley Field, the heartache of moving an aging parent into a nursing home, and the quiet bliss of sitting on a cabin's porch, listening for loons and wolves under the Northwoods' starry sky.