Roll & Stroll to support pancreas cancer research Aug. 11
August 11, 2019 @ 8:00 am - 11:30 am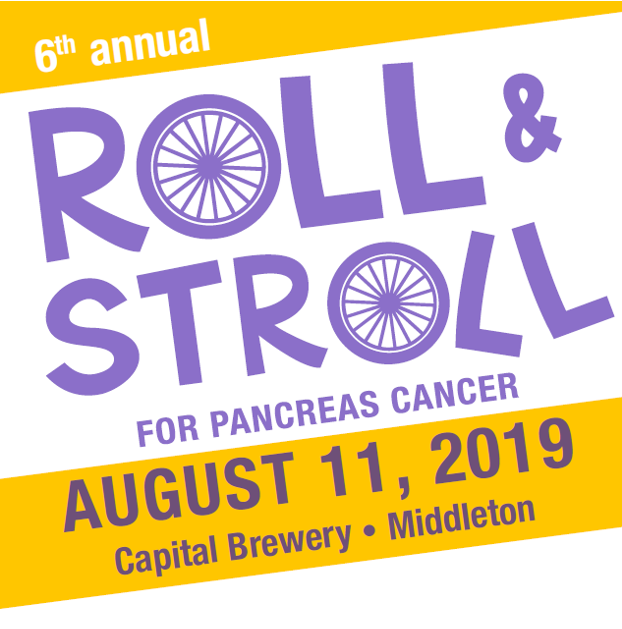 Friends and family will join to support pancreatic cancer patients and research efforts of the University of Wisconsin Carbone Cancer Center on Sunday, Aug. 11 at Capital Brewery, Middleton.
Participants can choose from a 50K or 10K bike ride or two-mile accessible stroll. Adult, youth and family advance registration rates are available as well as on the day of the event. Day-of registration and check-in begins at 8 a.m., with the 50K starting at 9:00 a.m., the 10K at 10:00 and two-mile stroll starting at 10:30 a.m. while the post-event celebration starts at 11:30 a.m.
The event includes food, raffle, kids' games and live entertainment from the Chuck Lorenzo Band. Bucky Badger will make an appearance. All participants will receive a complimentary beverage from Capital Brewery.
Pancreas cancer kills more people in Wisconsin every year than either breast or prostate cancer, even though it is less common, and an estimated 73 percent of patients die in the year after diagnosis.
"We're not stopping until we make further strides against pancreatic cancer," said Gerianne Holzman, organizer of the event and member of the UW's Pancreas Cancer Task Force. "Too many individuals die of this cancer every year, and we must invest in local cancer research now more than ever. Supporting the UW Carbone Cancer Center is key to helping people not only across the state of Wisconsin but regionally and nationally."
To learn more about the event, contact Holzman, [email protected] or visit www.uwhealth.org/rollandstroll.