Middleton High School Parent Association Fruit Sale
November 14, 2017 @ 8:00 am - November 26, 2017 @ 5:00 pm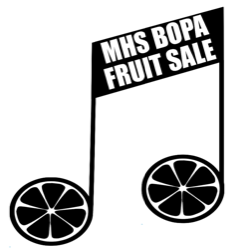 Middleton High School Band and Orchestra Parent Association is holding its annual fruit sale ‪November 14-26 with delivery ‪December 9. Fruit is high quality and very comparable to store prices. Funds raised provide critical support such as maintenance and purchase of instruments, transportation, accompanists and music camp scholarships.
You can double your giving by purchasing fruit to support the band and orchestra AND designate that you want it donated to the Middleton Outreach Ministry (M.O.M) food pantry. Delivery to M.O.M. will be on ‪December 9.
Learn more and order at middletonbandorchestra.org/fruit-sale.