Madison Area Builders Association Presents the 71st Annual Parade of Homes Showcase
June 9, 2018 - June 24, 2018
$5 – $15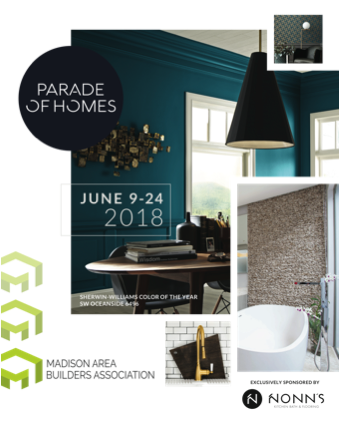 The Madison Area Builders Association is pleased to announce the return of its annual Parade of Homes Showcase. In its 71st year, the 2018 event will introduce exciting new enhancements and feature over 40 newly-constructed homes in nine different neighborhoods throughout the Dane county. Whether you're looking for your dream home or simply wanting to remodel and redecorate your current home, locals and tourists alike are sure to find inspiration from this year's featured builders, interior designers and craftsmen.
New this year, several experiential events will take place at a selection of homes during the two-week showcase. From celebrity inspired workouts to musical jam sessions with the city's finest talent, guests are invited to save the date for exciting summer activities. Guests are also encouraged to enter this year's Smart Home Upgrade Sweepstakes for a chance to win a high-tech home makeover.
Event dates to note include:
• Smart Home Contest: May 1 – June 24
• Tone at Home: June 9 and 23
• Rock the House: June 14 and 21
• Mad for Magnolia: June 16
You can visit any of the 2018 Parade of Homes sites from Saturday June 9 – Sunday June 24 on Saturdays and Sundays from 11:00AM – 5:00PM or Tuesdays through Fridays 4:00PM – 8:00PM. The showcase is closed on Mondays.
To learn more about the 2018 Parade of Homes Showcase, follow the updates on Madison Area Builders Association's Facebook or visit online https://maba.org/parade-of-homes/