Kids in the Rotunda
March 4, 2017 @ 9:30 am - March 25, 2017 @ 2:00 pm
Free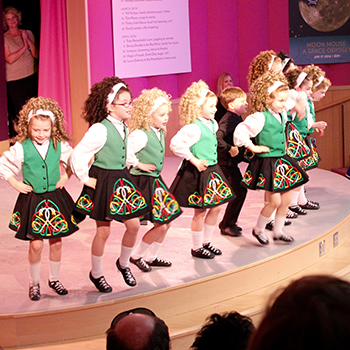 Overture Center for the Arts offers a diverse lineup of local and regional performers and educators, selected exclusively for children and their families at no cost. Kids in the Rotunda is free and open to the public Saturdays October – April at 9:30 AM, 11 AM and 1 PM. All 1 PM performances are sign language interpreted.
Kids in the Rotunda March Schedule
4 The Gomers, rockstar kiddyoke
11 Tom Pease, songs & stories
18 Trinity Irish Dance, Irish dancing
25 David Landau, silly singalong
Funding provided by American Girls' Fund for Children, Madison Gas & Electric Foundation, Madison Kipp Corporation, the Evjue Foundation, Inc, the charitable arm of The Capital Times, the Kuehn Family Foundation, the Green Bay Packers Foundation, Ian's Pizza and by contributions to Overture Center for the Arts.