Kibera Girls Soccer Academy Book Reading and Art Benefit
August 12, 2017 @ 7:00 pm - 11:00 pm
Free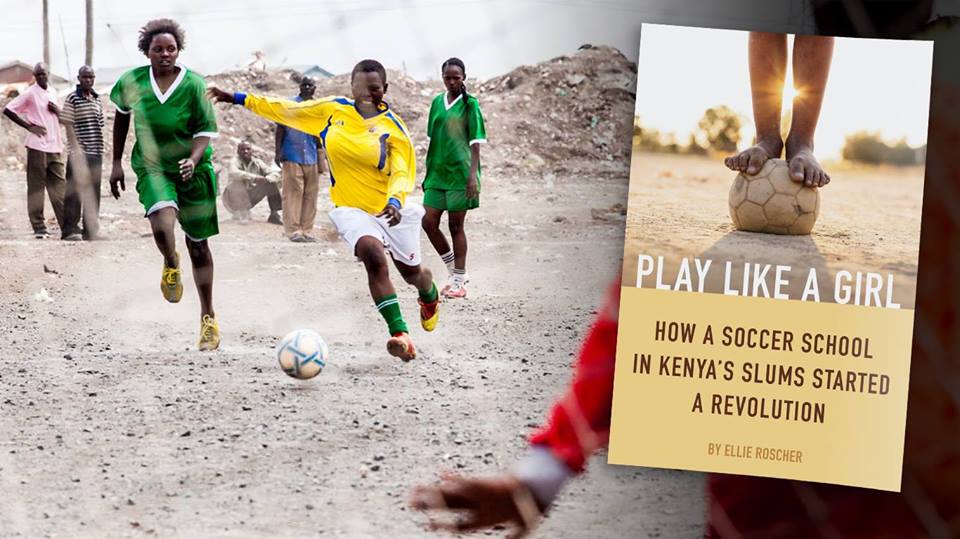 An evening of art and global community connection to support women's empowerment!
Kibera Girls' Soccer Academy (KGSA) is a community center in the Kibera slums of Nairobi, Kenya. KGSA offers free secondary education to over 130 girls annually, in addition to artistic and athletic programming to the students, and microfinance opportunities to the families to help create a stronger, more resilient community.
Art Benefit event speakers include Programme Director Richard Teka, school alumna Asha Jaffar and Executive Director Shannon Murphy. We will also be having a book reading from "Play Like a Girl: How Soccer in Kenya's Slums Started a Revolution" by Ellie Roscher, which tells the story of Kibera Girls Soccer Academy and the incredible, resilient girls who are a part of it.
Locally owned and operated, the event venue (Yellow Rose Gallery) is a private art gallery on State Street featuring some of the finest works from inspiring local arts. Yellow Rose Gallery is located just a block from the Overture Center and Orpheum Theatre, right above the Fountain Bar on the 2nd Floor of the Madison Center Building, 122 State Street.