Indoor Fitchburg Farmers Market
December 12, 2019 @ 3:00 pm - 6:00 pm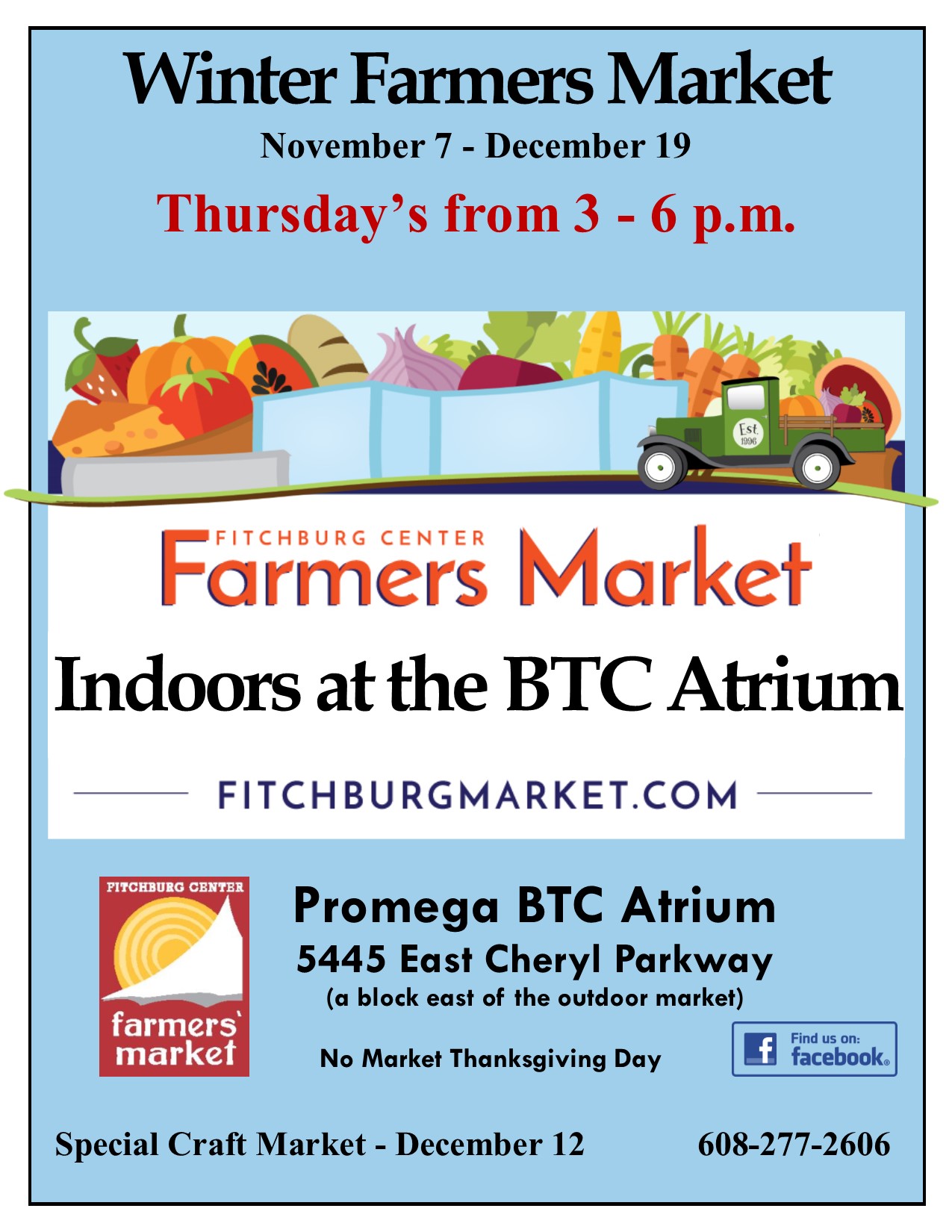 The Fitchburg Center Farmers Market is set to move INDOORS on Thursday, November 7th and we have some great vendors and products lined up for you this season every Thursday.
The Market takes place every Thursday, Nov 7th through Dec 19th, from 3 p.m. – 6 p.m. at Promega BTC at 5445 East Cheryl Parkway in the BTC Atrium.
Featured Items
Seasonal & Organic Produce
Preserves/Pickled Items
Maple Syrup/Walnuts
Baked Goods/Specialty Crackers
Cheese Curds & Eggs
Soaps & Lotions
CBD Products & Oils
Specialty Sauces
Special Craft Market, December 12.
No Market Thanksgiving Day!