Henry the Fourth by William Shakespeare
February 9 @ 7:30 pm - February 17 @ 4:00 pm
$20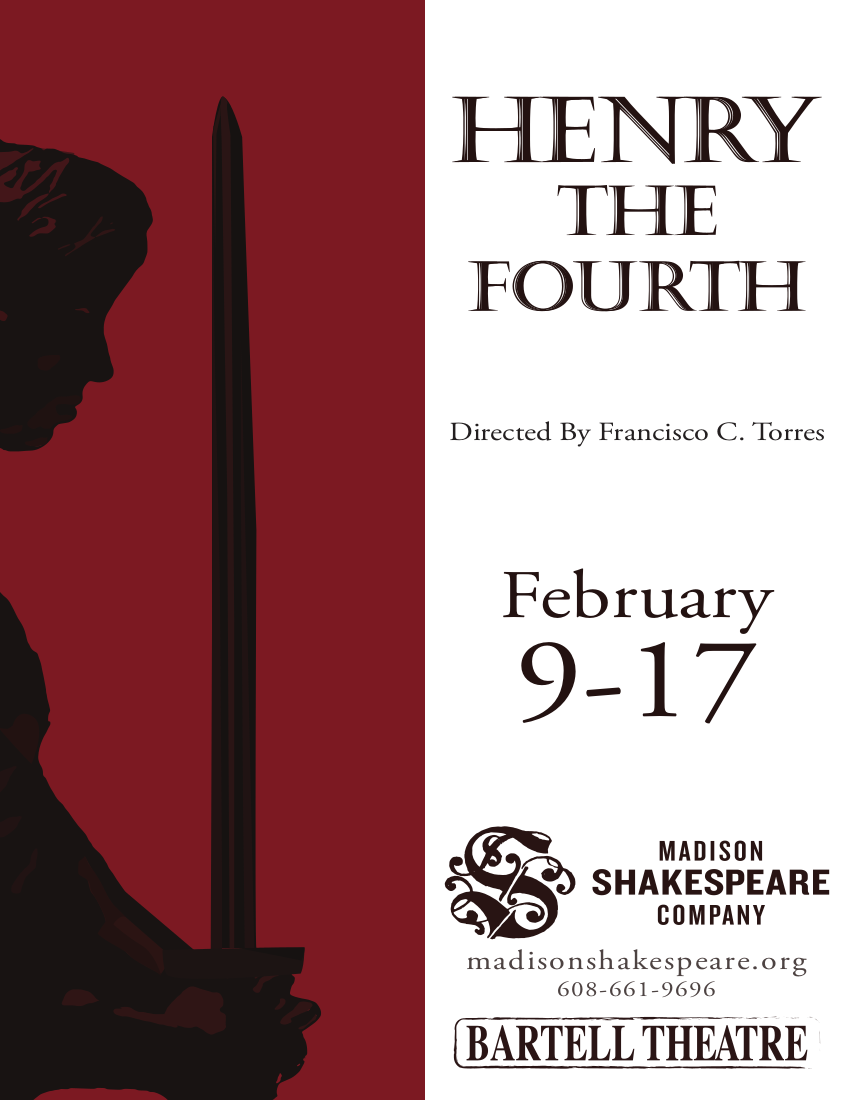 Seize power in chaos, reign in chaos.
After deposing King Richard the Second, Henry Bolingbroke struggles to maintain control of his own kingdom. Henry Percy, known as Hotspur, is shaping up to be a formidable opponent. Prince Hal can barely keep a sober head, let alone buttress his father's kingship. And, of course, there's Falstaff to contend with.
Madison Shakespeare Company presents "Henry the Fourth," in MSC's first full-length production at the Bartell Theatre. Directed by Francisco C. Torres.
Fri, Feb 9 – 7:30pm
Sat, Feb 10 – 7:30pm
Sun, Feb 11 – 4:00pm
Thu, Feb 15 – 7:30pm
Fri, Feb 16 – 7:30pm
Sat, Feb 17 – 4:00pm