HDSA Re-Prom Back to the 80s
March 2 @ 5:30 pm - March 3 @ 12:00 am
$75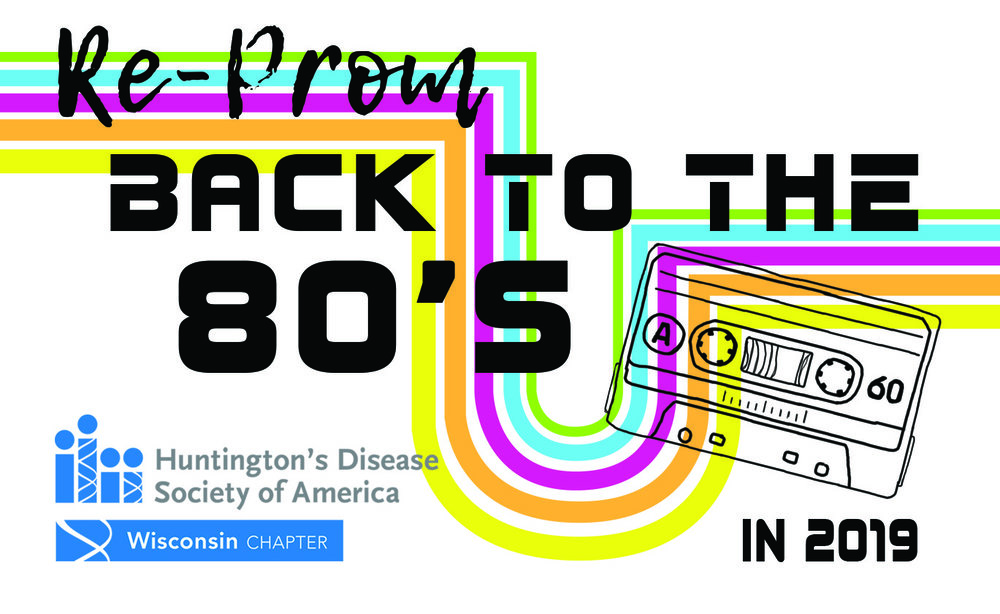 As the great Ferris Bueller once said "Life moves pretty fast. If you don't stop and look around once in a while, you could miss it." And what do we miss more than the 80s! In Madison, WI we are going to celebrate the best decade with our seventh annual HDSA Re-Prom to raise money for Huntington's Disease, a fatal neurological disease for which there is currently NO CURE. This year's "Back to the 80's" event will be held on Saturday, March 2nd, 2019.
The event is sure to draw a crowd to Madison's Monona Terrace while we honor those in the community who have done extraordinary things in the battle to raise money and awareness for this disease. This year we are proud to honor our prom royalty:
• Teresa Skora – HDSA Wisconsin Volunteer board member and president
• Thomas Blau– HDSA supporter and fundraiser
Money raised will directly assist with researching possible treatments and cures, local patient and family care, and community education in Wisconsin. On a larger scale, HDSA's coordinated national and international research will also benefit people with diseases related to Huntington's, such as ALS, Alzheimer's, Parkinson's and many other dystrophies.