Garden & Landscape Expo
February 10 @ 12:00 pm - February 12 @ 4:00 pm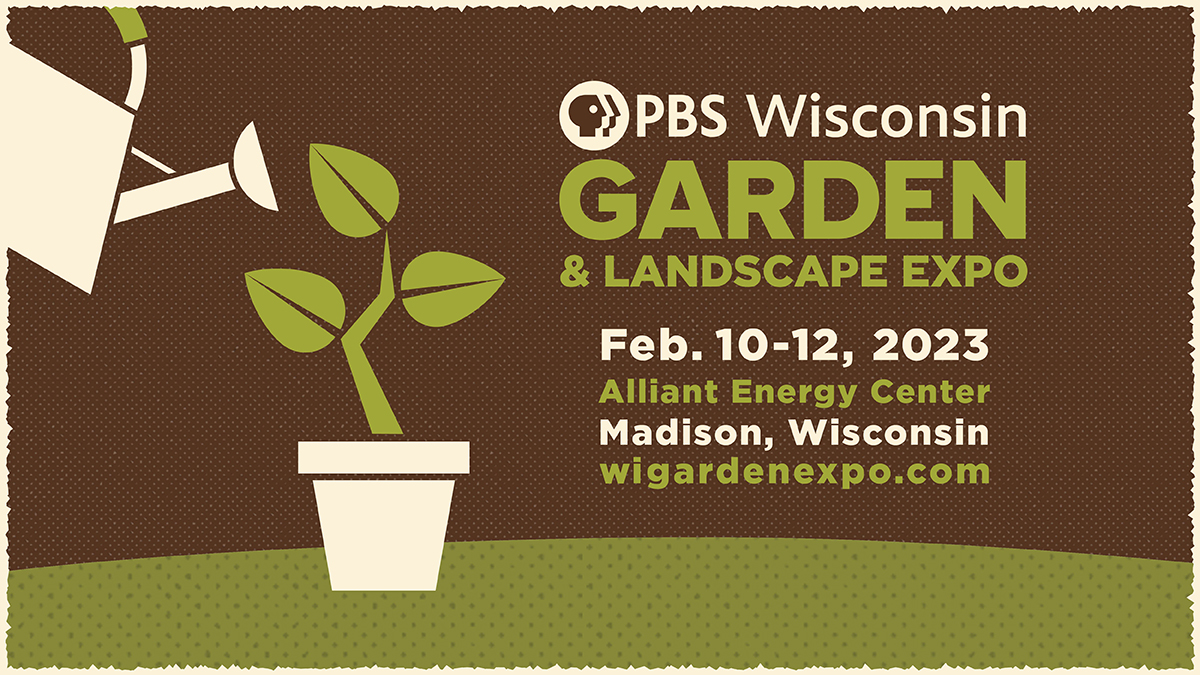 As winter settles over Wisconsin, the 30th-annual PBS Wisconsin Garden & Landscape Expo brings a bit of spring-like warmth to the Alliant Energy Center in Madison, Feb. 10-12. Event hours are noon to 7 p.m. Friday, Feb. 10; 9 a.m. to 6 p.m. Saturday, Feb. 11 and 10 a.m. to 4 p.m. Sunday, Feb. 12.
PBS Wisconsin hosts the community educational event and fundraiser in partnership with the University of Wisconsin-Madison Horticulture Division of Extension. All proceeds support PBS Wisconsin's quality programming, educational initiatives and events that serve to enrich Wisconsin communities. Advance discounted tickets are available now at wigardenexpo.com.
This year's event features the newest innovations in gardening and landscaping — with information and advice spread among lush green plants, colorful flowers, vibrant designs of spring, and delicious bounties from home gardens and Wisconsin farms.