Chef in the Classroom Benefit Breakfast
January 18, 2017 @ 8:30 am - March 4, 2017 @ 11:00 am
$12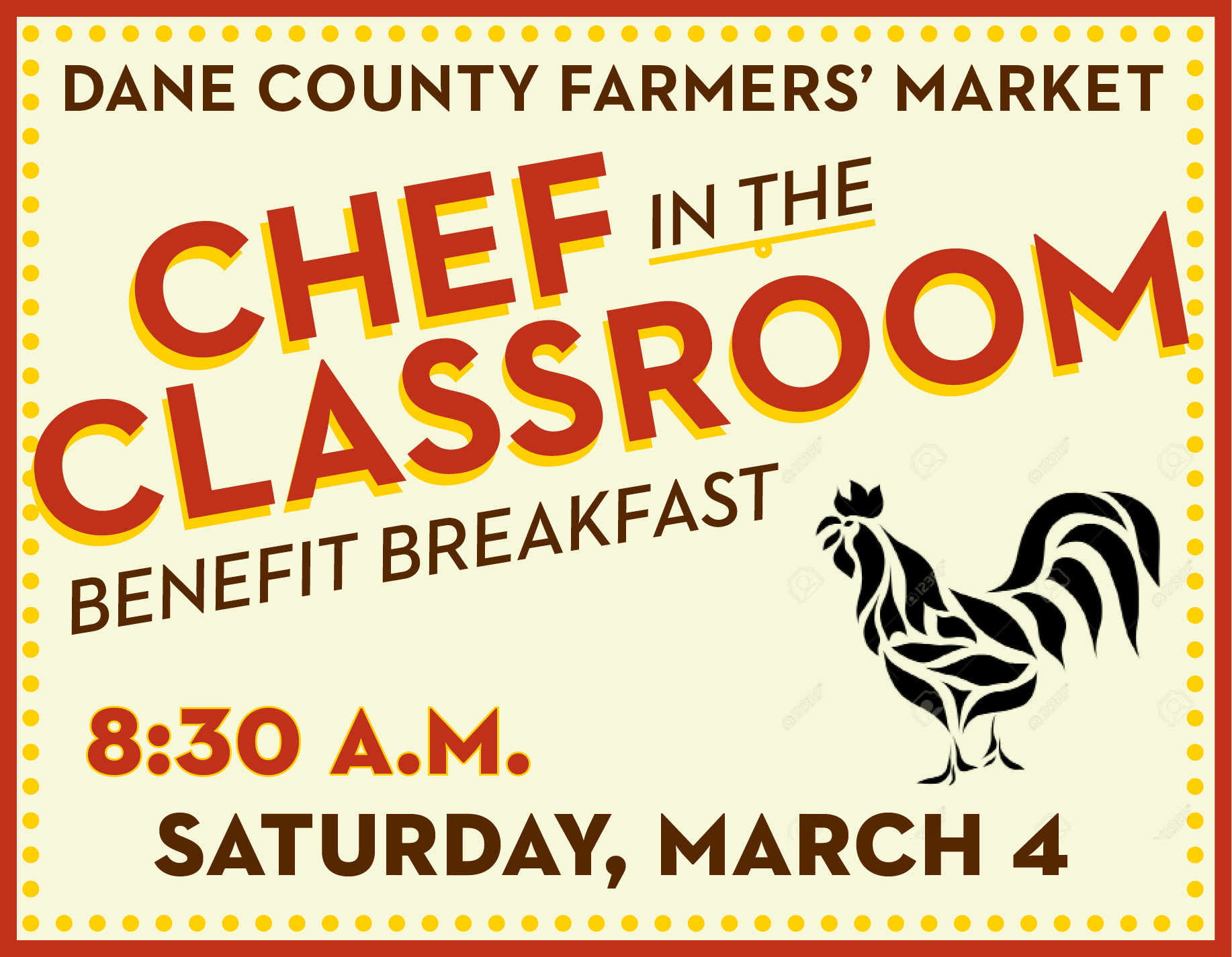 The 2017 Chef in the Classroom Benefit Breakfast will be held on Saturday, March 4th at the Dane County Winter Farmer's Market in the Madison Senior Center. Enjoy a delicious, locally-sourced breakfast from Chef Tory Miller (L'Etoile, Graze, Sujeo, Estrellon), Chef Lisa Jacobson (Mermaid Cafe) and local bakery Dough Baby.
Cost: $12 per person (cash, credit card or check accepted).
All proceeds benefit REAP's Chef in the Classroom programs which teach hands-on culinary skills to middle and high school students in Madison.