Book Launch: Karen Babine, All the Wild Hungers
February 17 @ 4:30 pm - 5:30 pm
Free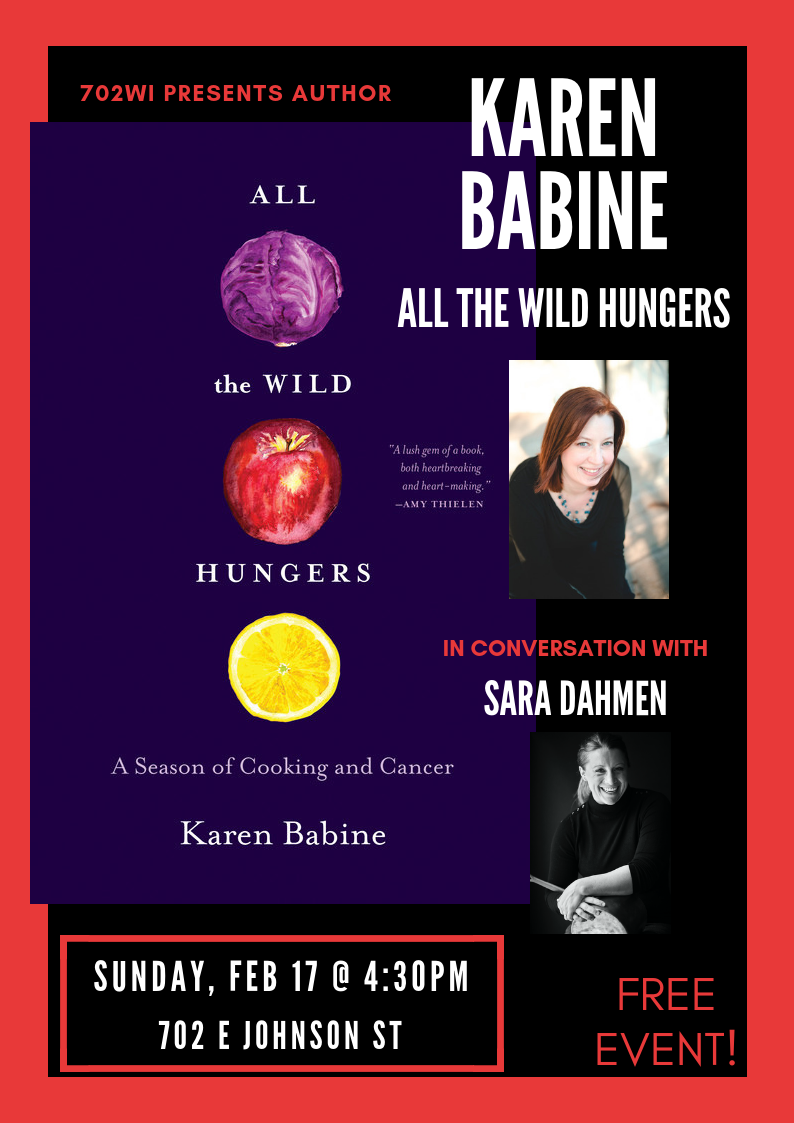 Join 702WI on Sunday, February 17th at 4:30pm for the launch of Karen Babine's new memoir All the Wild Hungers. The event features a reading by Karen, and an introduction and Q&A by author and metalsmith Sara Dahmen. A book signing will follow. The event is free and open to the public! Please RSVP if you plan to come.
When her mother is diagnosed with a rare form of cancer, Karen Babine—a cook, collector of thrifted vintage cast iron, and fiercely devoted daughter, sister, and aunt—can't help but wonder: feed a fever, starve a cold, but what do we do for cancer?
In these essays, Babine ponders the intimate connections between food, family, and illness. Generous and bittersweet, All the Wild Hungers is an affecting chronicle of one family's experience of illness and of a writer's culinary attempt to make sense of the inexplicable.