Bee Wonder: Writing Workshop with Heather Swan
February 23 @ 11:00 am - 1:00 pm
$40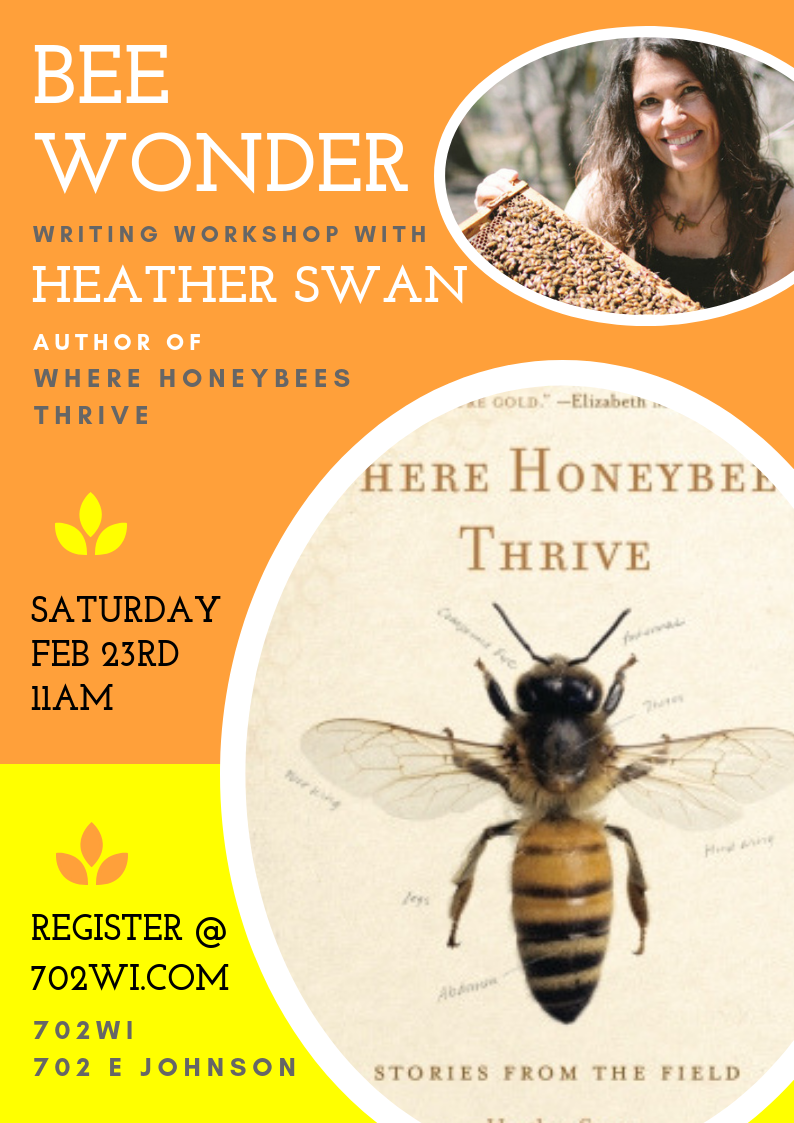 Join us at 702WI for this unique writing workshop with Heather Swan on Saturday, February 23rd from 11am-1pm!
How can thinking about bees awaken our sense of wonder? And what happens when we write from this awakened state? In this special workshop, we'll use the world of bees to inspire our writing.
We'll investigate various aspects of honeybee life, read poems together, and explore experiential writing exercises. Flower scents, honey tasting, hive observation, honeybee art and more will serve as prompts for our pens and imaginations. Participants will create and informally share new writing, and leave with ideas, inspiration, and beginnings of new pieces.
This two-hour workshop is open to writers and non-writers alike!