Bach Dancing and Dynamite Festival: Quadruple Axel
June 15 @ 7:30 pm - 9:30 pm
$10 – $43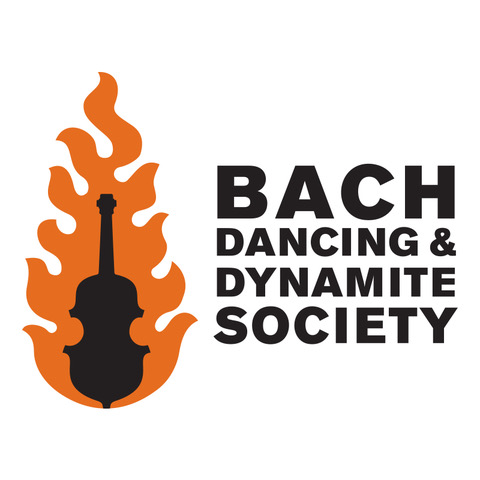 Bach Dancing & Dynamite Society (BDDS) presents its 28th annual summer chamber music festival, NAME DROPPING, June 14 – 30, 2019. This festival features 12 concerts over three weekends, each weekend offers two different programs.
In a rousing three-weekend festival, you'll hear great classical masterpieces and the best of contemporary works. A roster of musicians with national and international reputations guarantees fantastic performances. Concerts are spiked with stories about the music, mystery guests, and even door prizes. It's chamber music with a bang! Artistic directors and performers Stephanie Jutt, flute, and Jeffrey Sykes, piano, are joined by 17 musicians and one visual artist.
WEEK ONE
Audience favorite Axel Strauss—not just a virtuoso violinist, but a virtuoso musician and artist of the highest distinction—will brave gravity-defying musical heights in Quadruple Axel. CPE Bach's Trio Sonata in D minor for violin, flute, cello, and piano starts the program on an elegant note. Brahms' fiery Piano Trio in C minor raises the temperature significantly. And all sorts of hijinks are on display in Ravel's extraordinary and ravishing Violin Sonata.
We're especially thrilled that both Strauss and Fonteneau will be joined by another extraordinary artist, Russian virtuoso accordion player Stas Venglevski, on each of their programs. Venglevski performs on the bayan, a Russian-style accordion noted for its deep bass sound and range and purity of tone. He'll be featured in works that range from heart-on-the-sleeve tangos by Piazzolla, Lecuona, and Stravinsky, down-and-dirty original works by Russian master Tatyana Sergeyeva, and arrangements of favorite pieces by JS Bach and others.
Quadruple Axel will be performed at The Playhouse, Overture Center for the Arts, Saturday, June 15, at 7:30 PM, and Spring Green at the Hillside Theater, Sunday, June 16, at 6:30 PM.
Locations: Stoughton Opera House (381 E. Main Street); Overture Center in Madison (201 State Street); Frank Lloyd Wright Taliesin Hillside Theater (CHY 23 in Spring Green).
TICKETS ON SALE MARCH 1, 2019
Single admission tickets start at $43. Student tickets are always $10!
All single tickets must now be purchased from Overture Center for the Arts, www.overturecenter.org or (608) 258-4141 (additional fees apply), or at the box office. Tickets are available at the door at all locations.