Author Reading & Book Signing: Keith O'Brien
March 5 @ 7:00 pm - 8:00 pm
Free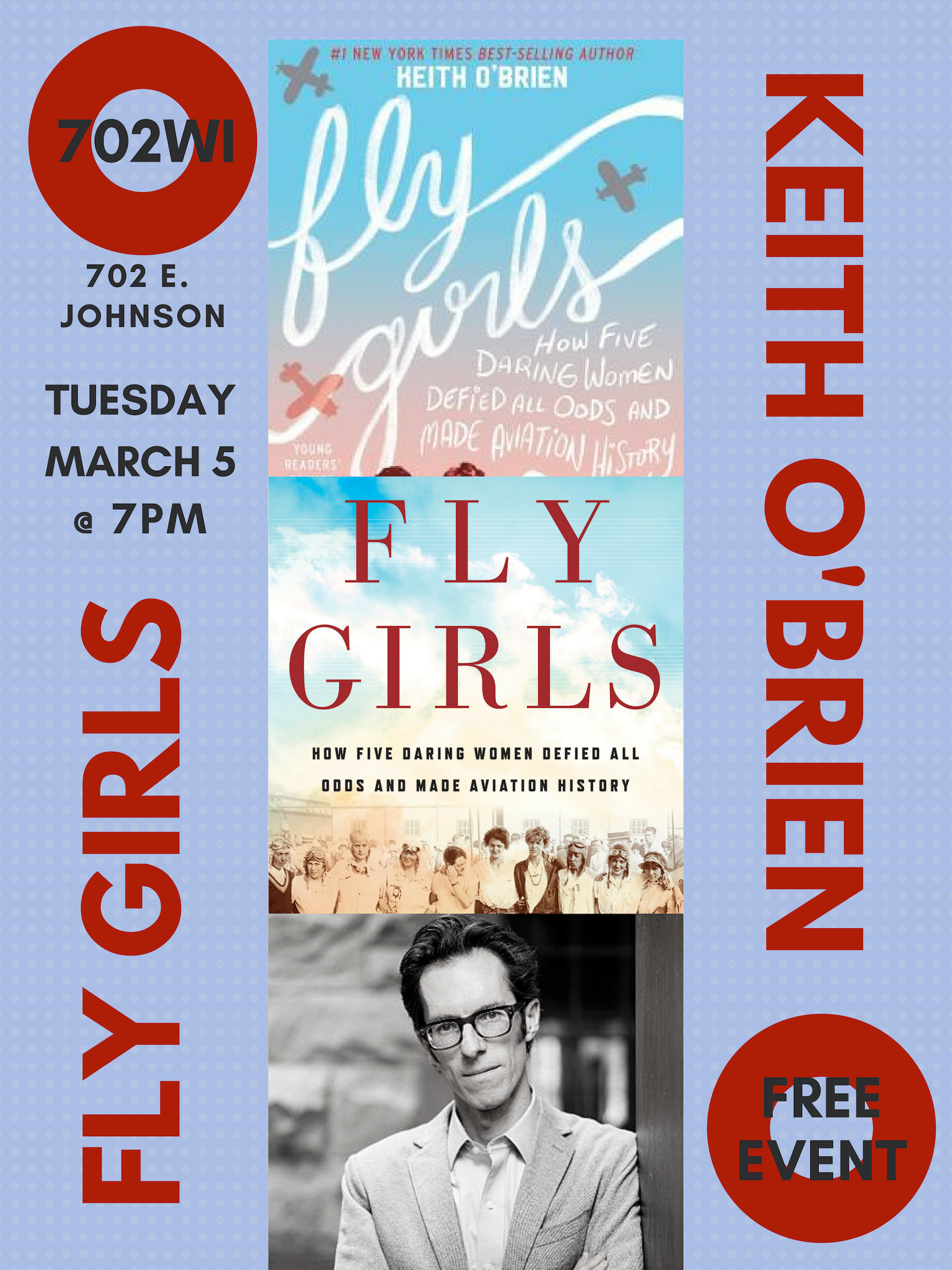 Join 702WI on Tuesday, March 5th at 7pm for the launch of the paperback edition and young reader edition of Keith O'Brien's New York Times Bestseller Fly Girls: How Five Daring Women Defied All Odds and Made Aviation History. A book signing will follow.
The event is free and open to the public! Please RSVP if you plan to come: https://bit.ly/2HZNLCP
The untold story of five women who fought to compete against men in the high-stakes national air races of the 1920s and 1930s — and won. Like Hidden Figures and Girls of Atomic City, Fly Girls celebrates a little-known slice of history in which tenacious, trail-blazing women braved all obstacles to achieve greatness.