Afterword: Ex Libris Late Night
October 13, 2017 @ 10:00 pm
$25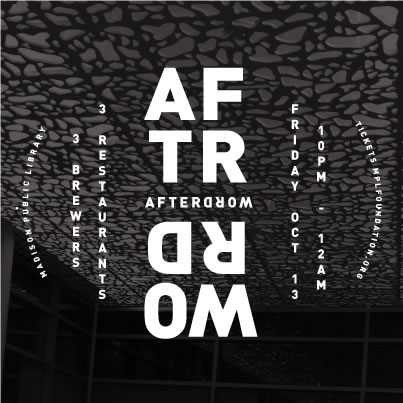 Afterword: Ex Libris Late Night, is a post-party you will not want to miss! This fundraiser, supporting Madison public libraries, will follow the main event, Ex Libris: Beer & Bites, on Friday, October 13 at 10 p.m. It will include opportunities to sample craft beer, snack on late-night munchies and dance to vinyl-only DJ Evan Woodward.
Tickets are just $25 and guests must be 21 to attend. Purchase online at mplfoundation.org or contact frodriquez@mplfoundation.org.
Limited supply only, buy your tickets today!