Dr. Soyeon Shim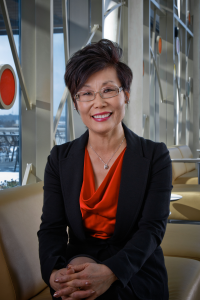 Dr. Soyeon Shim assumed her current position as the Dean of the School of Human Ecology (SoHE) at the UW-Madison in 2012. Dr. Shim's scholarly research focuses on consumer decision-making. Dr. Shim has received numerous teaching, research, and leadership awards. She has authored or co-authored over 100 scholarly articles in refereed journals To recognize her scholarships and leadership, she has been named as Ted Kellner Bascom Professor at UW-Madison in 2017.
Amber Swenor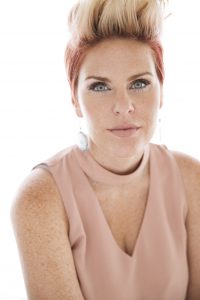 Amber Swenor is the founder of Strategic Partners Marketing, a firm located in Madison, where the team helps small-medium businesses and non-profits to grow through brand strategy and implementation. Their services include brand strategy, web design, social media marketing, digital marketing, media buying and public relations. In 2016 she created Amberdella Consulting as a way to provide entrepreneurs and small businesses with access to knowledge, resources and tools to enable them to market more effectively. She enjoys providing workshops and speaking on topics related to building a brand, marketing strategies and her journey as a startup business. She was honored as a 2017 Brava Magazine Woman to Watch, 2017 In Business Magazine 40 Under 40, serves on the board of directors for MESBA, is an active member in The Doyenne Group, Dane Buy Local, the Madison Chamber of Commerce and volunteers with the Between the Waves Song Conference and Festival. When she's not strategizing with clients, you'll find her playing with her SharPeis or rockin' the stage with her band, Morningstar.
Amy Crowe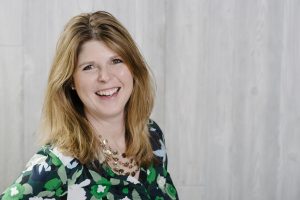 Amy Crowe is a certified financial educator, personal finance guru and motivational speaker. She is passionate about teaching women and young adults the things they need to know to be financially successful. Amy is the Financial Education Specialist at Summit Credit Union and has been featured on local television news money segments and has spoken at local expos and conferences.  She manages Summit Credit Union's award-winning Project Money program, a financial challenge designed to help families reach their financial dreams. Amy lives in the Madison area with her husband and tween daughter.
Betsy Delzer
Information coming soon!
The Jills of All Trades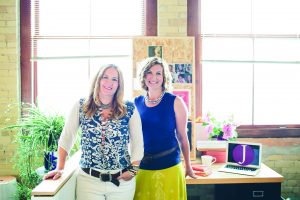 Megan Boswell and Corinne Neil are co-founders of The Jills of All Trades, an online platform that links and lifts women entrepreneurs, consultants and freelancers by building community and creating an ecosystem for businesses and independents to connect and collaborate on a project-by-project basis. Together Megan and Corinne have 45 years' experience working both in corporate environments and as successful independent consultants. Recognized as a top Brand DNA creator and protector, Megan has led corporate design teams and built legacy brands over her 25-year creative career. Today she is highly sought after for her brand consulting services and as an industry expert instructor. Corinne has built her career around education and instructional design throughout the U.S., Canada, Europe and Middle East. She leads workshops and creates instructional materials and content for public schools, educational publishers, and the educational technology community.
Jocelyn Vande Velde
Jocelyn Vande Velde, BS, MBA, is a marketer and storyteller by trade, but probably by DNA too, and has always worked in different facets of active lifestyle industries with Red Bull, Saris Cycling Group, Johnson Health Tech and, currently, Trek Bicycles as a Brand Manager. Her expertise lies in consumer experience, brand activation and global markets, but learning how to self-brand has been a whole new ballgame! She co-founded Ignite Madison and was nominated for the 2015 ATHENA Young Professionals Award. Jocelyn especially loves connecting people, exploring, being outdoors and on the water, trying eateries and cooking, riding one of her bikes, lifting heavy things, reading and discovering new music whenever possible. A mother and wife, she resides in Monona.
Laneice McGee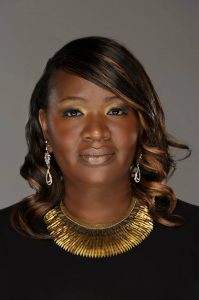 Laneice McGee has several years of experience with assisting those in transition to their new career. She received her Bachelors of Arts in Sociology from Fisk University in Nashville Tennessee, and her Master of Science in Human Services from Springfield College, and graduated from both with honors. She is the District Director for Department of Workforce Development, serving the W.O.W District- (Waukesha, Ozaukee & Washington County) she loves her line of work because she gets to work with people from all walks of life, from those who have never had a job, to those who have been in the workforce for over twenty years. She looks at her career as an opportunity to support others (both staff and customers) as they discover their goals and purpose through work.
Being a servant leader does not stop in the office, Laneice is the co-founder of Big, Beautiful & Blessed. This agency is committed to cultivating a positive self and body image in all women. She is the founder of F.E.M.A (Future Entrepreneurs Moving Ahead), that helps accelerates the development of youth in the area of Entrepreneurship.
Laneice is an author in a compilation book "Speak Your Peace", and a poetic book " Observation of the Mind". She is a proud native of Milwaukee and currently resides there. She believes that true change starts within.
Disrupt Madison
Laura Gmeinder and Coreyne Woodman-Holoubek, Wisconsin's own Disruptors, are not your traditional HR ladies. Laura and Coreyne advocate for the empowerment of women and the disruption of the workplace.
Coreyne Woodman Holoubek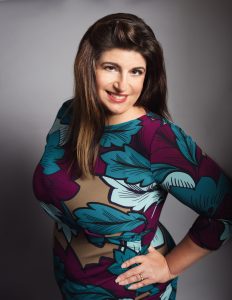 Coreyne Woodman-Holoubek is an entrepreneur and progressive HR Expert with 15 plus years of global business, leadership, and strategic HR experience. Coreyne recognized her affinity for Human Resource leadership during her first year of the International Business program at the University of Brighton, England, UK. She then went on to complete her Masters in Personnel and Development, studying the cognitive process of knowledge transfer in organizations. Coreyne's first official HR position was at The Wrigley Co. UK, where she was empowered by her manager to spearhead the company's 360 Degree Feedback initiative for the UK as part of the Europe, Middle East, Asia and India team. Fast forward 15 years, various roles in strategic Human Resources, a marriage and two daughters; Coreyne now leads the HR team for Contracted Leadership, a business co-owned by her husband Bruce Holoubek. Coreyne and her team partner with CEOs and business leaders to develop customized HR programming and initiatives that align organizational talent and human potential to strategic organizational goals and objectives. Coreyne's passion project, co-organized with Laura Gmeinder, is Disrupt Madison and Disrupt Milwaukee, a movement designed to empower change in the world of work; how we view our role and the definition of work.
Laura Gmeinder
Laura Gmeinder is a "Passion Igniter" who inspires and empowers women to shine in business and life. She is a top rated speaker, coach and consultant. Laura's has connected the dots in her life to create a business based on her experience and expertise: adult learning, HR. coaching and community leadership. She questions. She listens. She champions what's possible, by introducing the creative strategy that's missing.
Laura survived a quarter life crisis, harnessed her reawakened sense of adventure, left corporate job and set out to make an impact in the world. She's proud to share what's possible when you put your mind to it: Laura is an In Business Magazine "40 Under 40", honored for her business savvy and civic contributions and an Young Professional Athena Award nominee. She serves in leadership for the Doyenne Group and is a past President of the Junior League of Madison. She is a contributor to the International Coach Federation's Coach World and This Woman Can. She attributes these accomplishments to her motto "Do one thing every day that scares you".
Tania Ibarra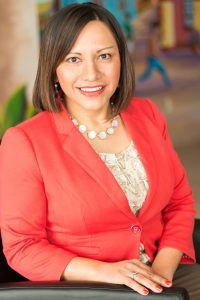 Tania Ibarra is a CPA and visionary problem solver and strategist. She possesses rich experience, skills and knowledge obtained from a successful career in finance, assurance, accounting and consulting services, as well as abundant community involvement. She has been instrumental in planning and development of the Latino Professionals Association of Greater Madison, Step up for Equity and Talent Connections Career Coaching Program.
Lisa Peyton-Caire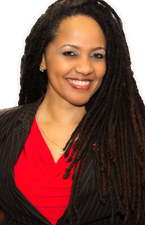 Lisa Peyton-Caire is assistant vice president of Life, Learning & Events at Summit Credit Union where she and her team manage financial education, giving, events, diversity and inclusion, and employee wellness. Among her passions is empowering women to prioritize personal finance as a path to true freedom and independence.
Megan Watt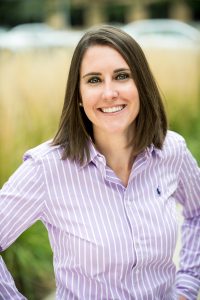 Megan Watt is an innovative and highly-sought after speaker, facilitator and career coach who inspires people to take new action in their lives. She's recognized by the Urban League as a Trailblazer, excelling and leading in her industry, and has spoken to audiences at AT&T, American Family Insurance, WARF and the University of Iowa, and has taught career and leadership development at Big Ten universities and served as the vice president of innovation and strategy for a startup. Currently Megan is chief dream maker of Madison's Dream Catalyst Labs, where the mission is to inspire others to dream big and tenaciously go after those "Someday Goals"—today!
Shanna Wolf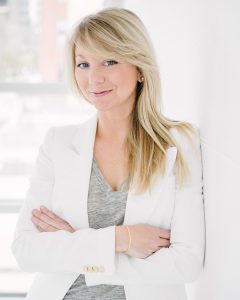 Shanna is a freelance photographer with a background in advertising in communications, specializing in portrait, documentary and interior photography. Her photography aesthetic is modern with simplicity and balance. She loves the storytelling of still photography and being a contributor to publications with meaningful messages. Her personal work is focused on travel and wandering, using her camera as her sketchbook.
Melanie Schmidt
Melanie Schmidt is an experienced strategist and executive advisor with a passion for helping organizations and individuals become more effective. She established Timpano Group in 2003 as a creative consultancy specializing in management consulting, organizational development, stakeholder engagement, and strategic communications. Building upon experience that spans sectors, Melanie is known for getting to the core of issues and then framing the actions necessary to move things forward – beyond business as usual. Melanie is a nationally certified governance trainer and a Lean Six Sigma Green Belt with a Master's Degree in organizational development and a love for food.
Melanie Schneider
Information coming soon!
Summit Credit Union
Summit Credit Union offers several programs for helping individuals achieve both personal and business goals.
Natalie DeMaioribus
Natalie DeMaioribus has taught Chimera Self-Defense since 2015; she first took Chimera as a college freshman and hasn't stopped thinking about it since – it helped her grow from a scared kid, convinced that nighttime was synonymous with rape, to a confident woman with her own success stories. Assertiveness and awareness are daily skills that are useful in every aspect of life – Natalie realized she was even using nonverbal Chimera skills in the elevator at work – and she enjoys advocating a radical approach to women's social discomforts and common fears. She loves watching her students' worlds change; and every time this happens it's because the student has changed her outlook on the world and on her own safety. Getting to be part of that transformation is intensely fulfilling, and bit by bit helps create a world where women are fearless participants in society.
Sagashus Levingston
Information coming soon!
Sarah Young
Sarah Young works with big thinkers and inspiring teams to increase their positive impact in the world. Prior to launching Zing Collaborative, Sarah spent 8 years in the corporate world leading people, projects, and teams, and became obsessed with human potential. Sarah blends corporate experience, research, mindfulness, leadership, coaching, and experiential learning with the goal of empowering organizations, teams, and individuals to get great results in a way that feels inspired and alive. Her clients range from financial services firms to healthcare companies to top universities to high-tech startups to construction crews to state agencies. Regardless of the industry, they share one thing in common: they are serious about increasing their positive impact and tapping into their full humanity to do so. When she's not engaged in conversations with clients, you'll find Sarah camping, riding her fat bike through the woods, experimenting in the kitchen, or hanging out with her favorite 2-legged and 4-legged companions.